Project management tools have become essential for businesses of all sizes in today's fast-paced world. Nowadays so many tools are available, and choosing the right tool that suits your business needs can be challenging. One such tool that has been making waves in the project management industry is ClickUp. In this blog post, we will describe the ClickUp InDepth Review.
This ClickUp indepth review will explore why this tool is the ultimate all-in-one project management solution. With a wide range of features and functionalities, ClickUp claims to be the only tool you'll ever need to manage your projects efficiently. So, let's dive in and explore why ClickUp is reliable for businesses looking to streamline their workflows and stay organized.
What is ClickUp?
ClickUp is a powerful project management tool that helps to manage project completion smoothly and effectively while maintaining high-quality standards for clients. The platform combines conventional and advanced project management features with distinctive tools, customizations, and integrations.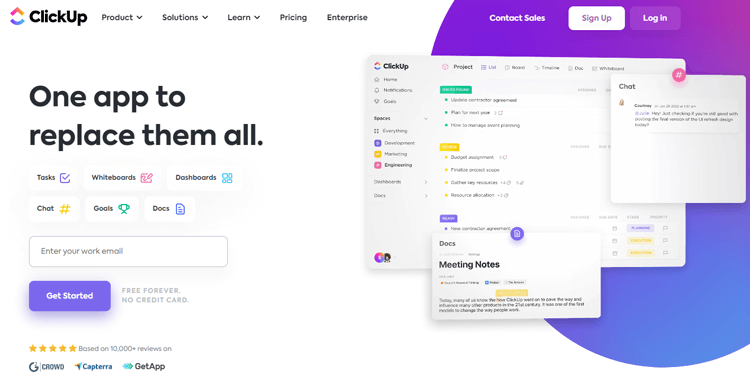 Users can utilize multiple views and real-time dashboards for efficient tracking and clarity of work details. It provides robust product support and flexible pricing options for businesses of any budget. Moreover, ClickUp offers all the necessary tools and features to complete work efficiently, with high visibility and accessibility.
What are the benefits of using Clickup?
ClickUp provides a comprehensive set of features to manage work. By using it, teams can enjoy several benefits that are discussed here briefly.
Task management
Managing multiple tasks across numerous people and groups can become overwhelming. ClickUp offers a solid solution during task management, tracking changes and updates to work items, and providing a thorough overview of the team's current activity.
Team collaboration
Effective communication and collaboration are crucial to maintaining a project's momentum and minimizing errors and misunderstandings. It provides numerous team collaboration features to facilitate this.
Scheduling
It offers a variety of calendar and planning views to help project managers stay organized and complete tasks within their timelines. Gantt charts give users a summary of project plans and progress and dynamic timeline informs users of scheduled work, progress, and approaching deadlines.
Resource management
With ClickUp dashboards, team members can easily view their assignments and progress of their work. Also, how their progress appears, using appealing visual layouts of the system's information.
Time Tracking Capabilities
With this tool, you can enhance your time management skills by utilizing its versatile time tracking capabilities. Whether you need to track time, set estimates, add notes to your tracked time, or access reports of your time, ClickUp's global timer allows you to accomplish all of these tasks from virtually any location.
Reporting
It helps in monitoring progress by providing real-time reporting. The ready-to-use or customizable reports, which may include maps, charts, calendars, and other elements. Users can conveniently and securely share and schedule report snapshots with their team to ensure everyone is kept in the loop.
👉 Check Support Genix Review- Features, Price, Pros, and cons
ClickUp indepth review
At its core, ClickUp is a project management software designed to simplify the process of task completion for team leaders and members alike. With this platform, you can assign tasks, set deadlines, communicate with your team, and customize the interface to meet your specific needs. The platform also offers a flexible pricing structure, making it easy to find a plan that suits your budget.
In addition, It boasts a variety of impressive features that span across all pricing options. Even with the most basic plan, users have access to valuable features that can enhance team optimization and maximize productivity.
Key features of ClickUp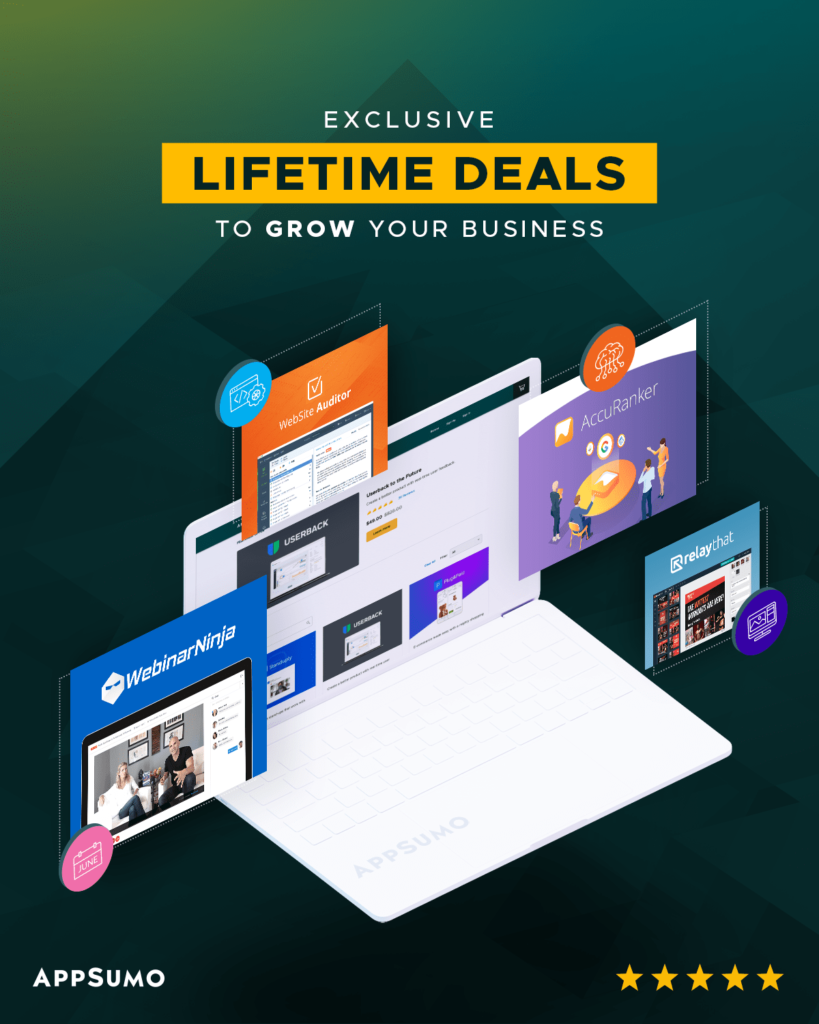 Task management with subtasks, priorities, and dependencies
Customizable task status, tags, and fields with automation options.
Checklists within tasks with the ability to set recurring checklists.
Integration with docs and wikis to connect them to tasks.
Collaborative whiteboards for brainstorming and visual collaboration.
Real-time task commenting and chat features.
Goal and milestone tracking.
Time estimation for workload management.
Multiple views including list, board, calendar, Gantt chart, mind maps, and timeline.
Real-time project progress and resource management overview on the dashboard.
How to use the Clickup Project Management tool
If you're new to using ClickUp and unsure of how to navigate it, you've come to the right place. Given step-by-step instructions will help you utilize the tool effectively.
Step 1: To get started with ClickUp, the first step is to create an account. You can sign up using either a personal or business email address.
Step 2: During the next step, it guides users through a series of questions to complete the onboarding process.
Step 3: Upon finishing the onboarding process, the dashboard will appear. To access your workspace, navigate to the bottom left-hand corner of the dashboard and click on the workspace icon. You have the option to add multiple workspaces as needed.
Step 4: Towards the bottom of the list, you will come across an option to personalize spaces within your workspace. These spaces are utilized to organize departments, clients, and more. ClickUp allows you to customize your Space avatar and add members from your workspace.
Step 5: In addition, you have the ability to modify and revise the status of your project, color labels. Additionally, various task views such as List View, Board View, and Calendar View, which allow you to visualize your tasks in different ways. You can customize the views to suit your preferences and work style.
Step 6: To create a folder in your Space, you can follow a similar procedure. Additionally, you can incorporate several pages into your folders and add tasks and subtasks to those pages as necessary.
Step 7: All of the previous procedures serve as an overview to help you gain a solid comprehension of the hierarchy and establish your Workspace. The complete onboarding process is straightforward and easy to follow.
Step 8 : With this task management tool, you have the capability to visualize each assigned task in a board format, calendar format, and more. This approach allows users to easily track the status of each task and provide further updates as the project advances, all while maintaining focus.
Step 9 : Furthermore, you have the option to integrate various applications, such as Google Hangout, Tableau, Zapier, and more, with ClickUp to enhance productivity during your project management endeavors.
Step 10: Upon completion of all the following steps, you will be able to effectively monitor and manage the workflow of your project.
Why ClickUp is an All-in-one time management solution for your team
With this application, you can consolidate all your work in a single location. Whether you're working on marketing campaigns, managing development sprints, or any other type of project, ClickUp is the ultimate solution. Also, you can collaborate seamlessly with your team, create a customized workflow that caters to your specific requirements, and monitor progress effortlessly. All of this and more can be accomplished on one platform!
Pros and Cons of ClickUp
Pros:
Offers a robust set of features to manage tasks, deadlines, and team communication effectively.
Provides various pricing plans, including a free forever plan, allowing users to choose a suitable option.
Enables managers to customize the tool according to their requirements, making it highly flexible.
Integrates seamlessly with over 4,000 other apps, enabling users to enhance their productivity and streamline workflows.
Facilitates creating reports, assigning tasks, setting deadlines, and communicating with team members, enhancing overall project management.
Cons:
Comes with a steep learning curve, which may take some time for users to get comfortable with the software.
The native time tracking features of ClickUp could be improved to provide better accuracy and functionality.
Pricing List of ClickUp
ClickUp offers pricing options that adapt to diverse organizations and professionals, simplifying the process of selecting the most suitable plan for individual needs. Here is a comprehensive breakdown of all ClickUp's pricing options.
Free Forever
With the "Free Forever" plan, there are no costs involved, and you can benefit from several great ClickUp features. For instance, you can create an unlimited number of projects and add unlimited users.
Unlimited
The cheapest premium plan offered by this task management tool is priced at only $5 per user per month, and it includes all the features of the free plan, as well as additional benefits.
Business
The cost of this package is $12 per user per month. With this plan, your organization can have unrestricted access to all the features provided by ClickUp.
Business Plus
The Business Plus plan is ideal for organizations that manage multiple teams. It costs $19 per month per user and offers more advanced features than the Business plan.
Enterprise
The Enterprise plan, which is the highest level of pricing offered by ClickUp, is designed to satisfy the requirements of larger enterprises.

Frequently Ask Questions
Why Clickup is One of the Popular Project Management Software?
ClickUp is a versatile platform that allows your teams to manage everything in one place including chats, tasks, docs and goals. With its range of powerful productivity tools and exceptional customization capabilities, it is suitable for businesses of all sizes and industries, offering great value for money. That's the reason ClickUp is highly recommended as project management software.
What are alternative project management software tools for Clickup?
Though ClickUp is a useful tool for teams, there are other alternatives that are better suited for your specific use case. If you're currently researching and comparing project management software options, here are some alternatives that can help your team work more efficiently.
Hive
Wrike
Asana
Flow
Trello
Basecamp
Smartsheet
Proofhub
Does ClickUp have advanced time tracking?
Indeed, ClickUp provides a range of time tracking options during managing client meetings or completing tasks, on multiple devices. This platform offers seamless integration with popular time tracking apps like Harvest, Everhour, Toggl, and more, allowing you to effortlessly track time across multiple platforms. You can also use their Mobile app to easily track and edit time on the go, from your computer or mobile device.
What makes ClickUp unique from other platforms?
ClickUp stands out from its competitors as a project management software solution, thanks to its advanced features. Its exceptional free plan, cost-effective and flexible premium plans, and high customizability all make it a valuable choice. Moreover, It's customized views and compatibility with Agile management set it apart from other alternatives.
Final Word
In summary, based on ClickUp InDepth Review, it is an excellent project management software with various pricing plans, including a free plan, making it accessible to everyone. While some alternative-s may offer more features, it remains a great choice for any team.