upcoach
Speed up the development of your coaching programs with this cutting-edge transformation platform.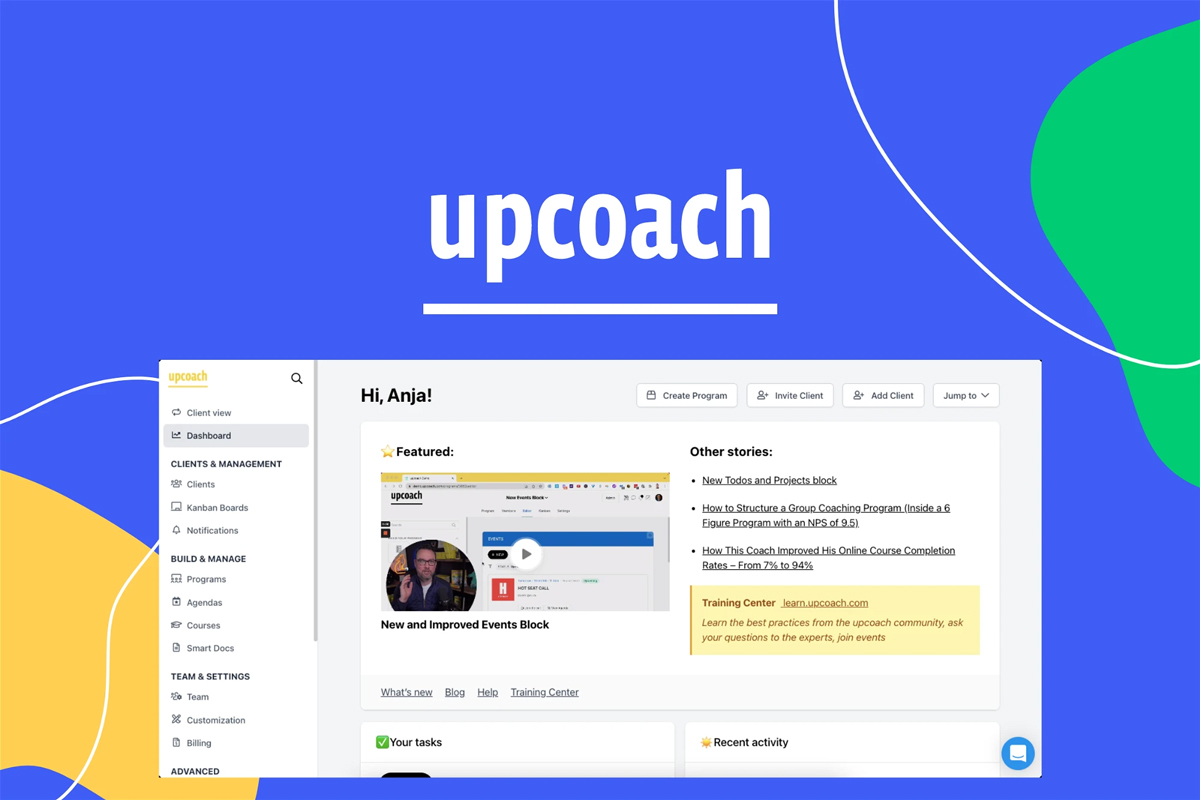 Being a coach is all about impact. You want to help as many people as possible in order to make the biggest difference in the world. But sometimes, it can feel like you're spread too thin. You've got a lot of balls in the air, and it's tough to keep track of everything. That's where upcoach comes in.
upcoach is a modern transformation platform that helps you manage your community, meetings, and courses. So you can focus on what you do best: coaching your clients and making a difference in their lives. Plus, with upcoach's clone feature, you can even clone yourself so you can be in two places at once! Now that's what we call scaling your impact.
upcoach is the best way to create and deliver courses and training programs. With upcoach, you can create courses with multiple modules and lessons, and even choose the pace for completing each course by making it all available at once or dripping it out over time.
upcoach also allows you to assign interactive worksheets, to-dos, and new habits alongside the training so they're not just downloading PDFs or copying Google Docs. upcoach is the perfect tool for any coach who wants to transform the lives of their clients.
Plus, upcoach makes it easy to track your progress and measure your success with built-in analytics. So whether you're a seasoned entrepreneur or a first-time program creator, upcoach has everything you need to build an incredible program.
Meet upcoach
TL;DR
Utilize a Kanban board to monitor the progress and involvement of every customer.
Alternative to: Kajabi, Teachable, and WordPress
Construct a range of program kinds.
Enable participants to view one another's commitments.
Key Features
Host all of your educational programs and coaching training for your individual or group coaching programs.
Make courses with several lessons and modules.
Use a prepared template or write your own agenda from scratch.
Store communication history.
Options for admin, group, and one-on-one chat, converse with customers.
Features included in All Plans
Courses and training
Program builder
Agenda and meetings
Accountability and encouragement tools
Communication
Client management
Brand customization