Discover the ultimate solution for effective link building with our comprehensive Link Chest review. In the world of SEO, building high-quality backlinks plays a crucial role in improving website visibility and driving organic traffic.
Link Chest emerges as a powerful tool designed to streamline the link building process, offering a range of features and functionalities to enhance your SEO strategies. Join us as we delve into the depths of Link Chest, exploring its unique capabilities and uncovering how it can revolutionize your link building efforts.
What is Link Chest By SEO Buddy?
Link Chest by SEO Buddy stands out as a top-notch Off-Page SEO tool designed to simplify the process of generating backlinks from high domain authority websites. This tool offers a straightforward solution for obtaining backlinks. The backlink opportunities are of exceptional quality and have the potential to enhance your website's rankings significantly.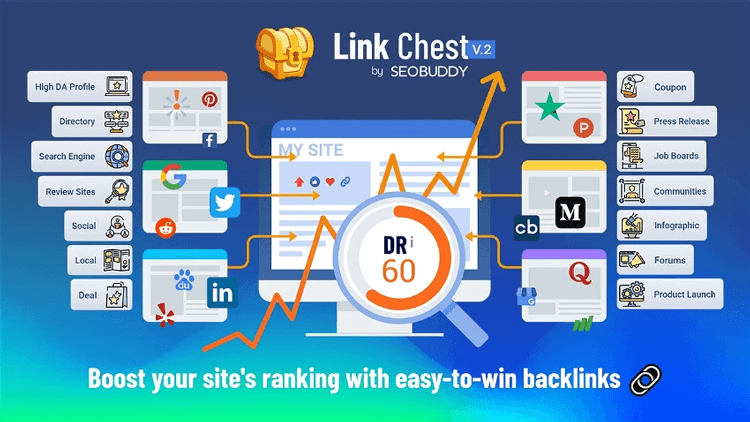 The platform offers a wide range of options for relevant backlinks that are customized for your business. With Link Chest, you can skip the time-consuming step of manually choosing the best websites to create high-quality backlinks. You may quickly and easily examine the various backlink chances after you have accessed the Link Chest site.
Key Features of Link Chest
High-quality, easy-to-obtain backlinks
Track your progress as you look for backlinks.
Allows you to outsource the process to a virtual assistant easily.
An orchard of low-hanging backlink fruit
The easiest way to kickstart your backlinks link building
Lifetime access & updates to the product/database
Get more organic Google traffic.
How Does Link Chest Streamlines the Link Building Process?
Link Chest streamlines the link building process by providing a range of features and capabilities that simplify and automate various aspects of link building. Here's how Link Chest accomplishes this:
Centralized Management
Link Chest provides a dedicated web app that serves as a centralized hub for managing your link building efforts. This allows you or your team to have all the necessary tools and information in one place, making it easier to organize and track your progress.
Efficient Workflow
With this tool, you can work systematically through your link building tasks. The tool provides a structured approach, guiding you step-by-step through the process and ensuring that no crucial steps are missed.
Time-saving automation
Link Chest automates the process of finding and evaluating backlink opportunities. The tool eliminates the need for manual research and analysis by providing a streamlined interface where you can easily access and review various backlink chances. This automation saves you significant time and allows you to focus on other important aspects of your SEO strategy.
Enhanced Prospect Discovery
It leverages advanced algorithms and databases to help you find relevant and high-quality websites for acquiring backlinks. This reduces the time and effort required for manual prospecting and increases the chances of finding valuable link sources.
Quality Assessment
Ensuring the quality of acquired links is crucial, and Link Chest simplifies this process. It provides important metrics like Domain Authority and domain rating for each opportunity. Additionally, the tool indicates the link's attributes, such as whether it is nofollow/do follow, and in text or image format.
User-friendly interface
This tool offers a user-friendly interface that simplifies the entire link building process. The intuitive interface helps streamline the workflow and ensures a smooth link building experience.
Streamlined Communication
Link Chest facilitates communication with website owners or administrators for link acquisition purposes. It may offer features like automated outreach campaigns, personalized email templates, and contact management. These streamline the communication process, making it easier to establish relationships and secure backlinks.
Analytics and Reporting
Monitoring the performance of acquired links is crucial for evaluating their impact and making informed decisions. Link Chest provides analytics and reporting features to track the status of backlinks, monitor search engine rankings, and identify any broken or low-quality links. This data helps optimize your link building strategy.
Customization and Flexibility
This tool allows you to customize and tailor the link building process to your specific needs. You can categorize and filter link opportunities based on various criteria such as difficulty, quality, or relevance. This flexibility ensures that you can prioritize and focus on the most suitable opportunities for your website.
By incorporating these features and capabilities, Link Chest streamlines the link building process, making it more efficient, effective, and accessible.
Recommende Blog for You:
👉 Best Email List Validation Tools: Ensure High-Quality Email Campaigns
👉 Discover the Best Alternatives to Mangools for SEO Tools
👉 6 Best SERP Rank Tracker Tools: Save Time and Increase Productivity
👉 Ahrefs Backlink Checker- A Comprehensive Guide to SEO Success
Importance of link building in SEO
Increases your rank:
Link building is an essential component of website success because it directly impacts search engine rankings. A high-quality website with valuable content may attract natural backlinks without active link-building efforts. This process primarily occurs when the website is already well-known and established. Link building helps to expand your website's reach and establish its presence within the online community.
Drives website traffic:
Link building plays a crucial role in driving traffic to your website. By obtaining backlinks from reputable websites with substantial traffic, you can expect to witness a positive correlation in organic traffic to your own website. In essence, the more links you secure from high-quality sites with a healthy flow of visitors, the greater the impact on your website's organic traffic.
Increases Brand Exposure:
This can significantly contribute to brand awareness. By bringing attention to your domain over time, a significant number of backlinks from high-quality websites not only increase non-branded organic traffic but also improve branded traffic. Due to the increased exposure and visibility brought about by link-building initiatives, the search traffic linked with your brand might rise considerably, sometimes by a factor of ten.
Improving user experience:
In order to improve user experience (UX), enhance visitor engagement, and direct visitors through the sales funnel, link building is essential. Although it might not directly affect rankings, a good user experience is essential for Google to evaluate a website. By using this, you may improve your website's navigation and structure and encourage visitors to explore relevant content.
User Interface and Ease of Use
Description of the user interface of Link Chest
Link Chest features a clear and organized menu navigation system, typically located on the left or top of the interface. The menu allows you to access different sections and features of the software with ease.
The backlink creation section provides a user-friendly interface to add and create new backlinks. It typically includes fields for entering the target URL, anchor text, link category, and customization options.
It also offers analysis and reporting tools to help you assess the quality and performance of your backlinks. The interface may include charts, graphs, and visual representations of key metrics such as traffic, domain authority, link relevancy, and more.
Navigation and usability of the tool
The interface of Link Chest provides quick access to essential features directly from the main dashboard or menu. This allows users to jump straight into creating backlinks, managing existing links, analyzing data, or accessing settings without unnecessary clicks or confusion.
Link Chest offers search and filtering functionalities to help users locate specific links or data within the software. You can search for links by URL, anchor text, or other relevant criteria.
This tool incorporates drag-and-drop functionality, allowing users to rearrange and organize links within categories or folders easily. This feature simplifies the link management process, enabling users to arrange and structure their backlink inventory intuitively.

Intuitive features that make link building easier
Link Chest incorporates intuitive features that streamline the process of link building, making it easier and more efficient. Here are some intuitive features that make link building easier in Link Chest:
One-Click Backlink Creation
This tool simplifies the process of creating backlinks by offering a one-click backlink creation feature. With just a few steps, users can quickly add new backlinks to their profile, saving time and effort.
Target URL Validation
To ensure the accuracy and effectiveness of backlinks, this tool includes target URL validation. The software automatically checks the validity of the target URLs, alerting users of any potential issues or errors. 
Link Categorization
Managing and organizing backlinks is made simpler with Link Chest's intuitive link categorization feature. Users can categorize their links based on different criteria, such as website type, topic, or campaign. This categorization helps users keep their backlinks organized and easily accessible for future reference.
Bulk link Import
Link Chest offers the convenience of bulk link import, allowing users to import multiple backlinks simultaneously. This feature is particularly useful when migrating or consolidating backlinks from other sources or when managing a large number of backlinks at once.
Duplicate Link Detection
This tool automatically detects duplicate backlinks, preventing users from inadvertently creating duplicate entries. This feature helps maintain a clean and streamlined backlink profile and avoids potential issues that may arise from duplicate content or link spamming.
Competitor Link Analysis
It offers intuitive competitor link analysis features, allowing users to explore their competitors' backlink profiles. Users can identify competitor backlink strategies, discover new linking opportunities, and gain insights to improve their own link-building efforts.
Link Chest Features and Functionality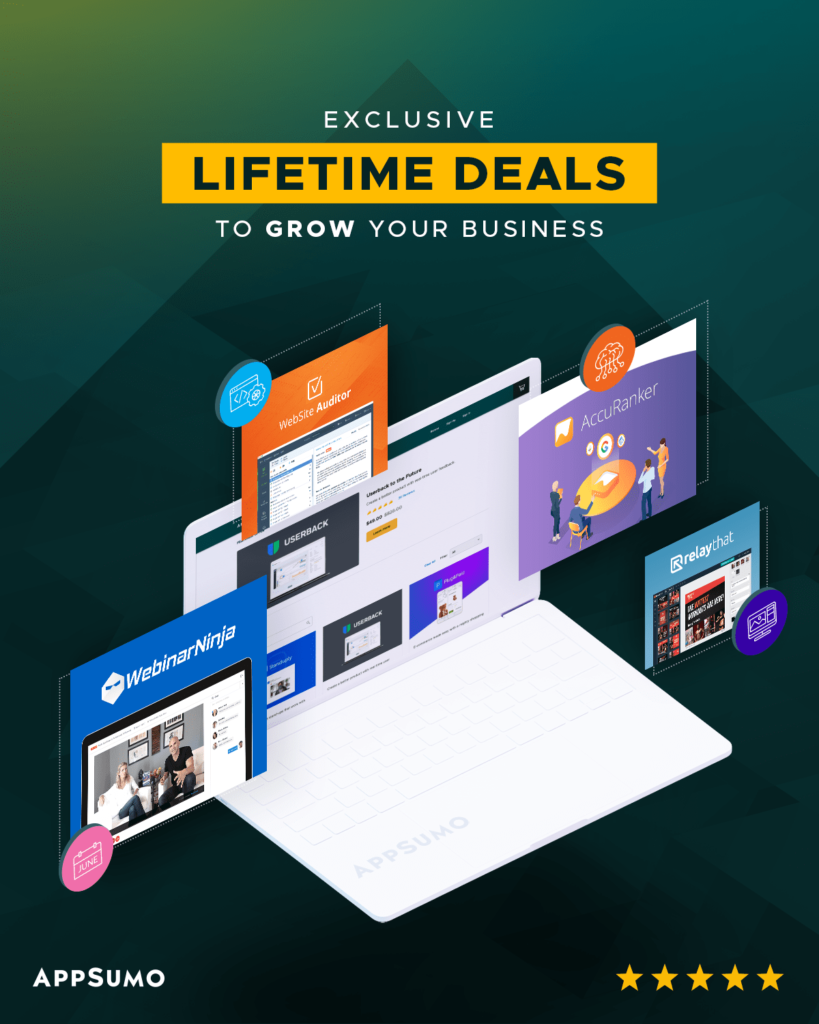 Backlink Creation: Link Chest provides a user-friendly interface to create professional and high-quality backlinks easily. It streamlines the process, saving you time and effort.
Link Management: With this tool, you can efficiently manage your backlinks. It allows you to organize and categorize your links, making it easier to track their performance and make necessary adjustments.
Link Quality Analysis: The software offers in-depth analysis of the quality of your backlinks. It helps you assess each link's authority, relevance, and overall quality, enabling you to make informed decisions for your SEO strategy.
Customization Options: Link Chest provides customization options to tailor your backlinking approach. You can set preferences for anchor text, target URLs, and other parameters to align with your specific requirements.
Monitoring and Reporting: The software enables you to monitor the performance of your backlinks. It tracks key metrics such as traffic, click-through rates, and conversion rates, allowing you to evaluate the effectiveness of your links.
Competitor Analysis: Link Chest offers competitive analysis tools to help you stay ahead of the game. It allows you to analyze your competitor's backlink profiles, identify their strengths and weaknesses, and discover new backlink opportunities.
Customer Support: It provides reliable customer support to assist you throughout your backlinking journey. Whether you have questions, encounter technical issues, or need guidance, their support team can assist.
Integration and Compatibility
Link Chest offers seamless integration options with various SEO tools and analytics platforms, enabling you to enhance your backlinking strategy and leverage valuable data. Here are some of the integration options available:
Google Analytics
Link Chest can integrate with Google Analytics, a widely used web analytics platform. By connecting it with Google Analytics, you can gain valuable insights into the performance of your backlinks, track website traffic, and measure the impact of your backlinking efforts on user behavior and conversions.
SEO Tools
This tool is designed to work alongside popular SEO tools to streamline your optimization efforts. It can integrate with tools such as Moz, SEMrush, Ahrefs, and Majestic, allowing you to leverage their data and features for comprehensive backlink analysis, competitor research, and keyword optimization.
Content Management Systems (CMS)
This software offers integrations with popular CMS platforms like WordPress, Joomla, and Drupal. This integration simplifies the process of adding and managing backlinks within your content, ensuring a seamless experience and optimizing your website's SEO potential.
Backlink Indexing Services
It can integrate with backlink indexing services like Google Search Console and Bing Webmaster Tools. This integration helps you track the indexing status of your backlinks, identify any indexing issues, and ensure that search engines are recognizing your links.
Social Media Platforms
Link Chest offers integration options with social media platforms like Facebook, LinkedIn and Twitter. It allows you to easily share and promote your backlinked content across your social media channels, expanding your reach and driving more traffic to your website.
Reporting and Analytics: Link Chest can integrate with reporting and analytics platforms such as Google Data Studio or Microsoft Power BI. This integration enables you to visualize and analyze your backlink performance data in customized dashboards, creating comprehensive reports and gaining deeper insights into your backlink strategy's effectiveness.
Pricing and Support
Link Chest by SEO Buddy is a cost-effective professional software designed to assist you in creating high-quality, responsive backlinks.
This tool offers a lifetime deals at just $129. It follows a one-time payment model, meaning there are no monthly subscriptions or additional purchases required.
Pros and Cons of Link Chest
Pros:
Extremely large collection of backlink opportunities
Powerful Backlinks that Skyrocket Your Ranking
No need to worry about plan renewals or updates after your purchase.
Well-researched and relevant links
Monitor your progress as you make strides forward.
Cons:
It is a paid software
Limited customization
Not for advanced Off-page SEO
Frequently Asked Questions
Is there a free trial available for Link Chest?
Unfortunately, Link Chest does not offer a free trial version. To access the features and benefits of the tool, you would need to purchase the premium version.
Can I integrate Link Chest with other SEO tools?
Yes, Link Chest can be integrated with other SEO tools to enhance your overall SEO strategy. It seamlessly integrates with popular SEO tools like Moz, SEMrush, Ahrefs, and Majestic. While the specific integrations may vary, this tool is designed to work harmoniously with a range of industry-leading SEO tools.
Does Link Chest provide customer support?
Link Chest provides customer support to assist users with any questions, issues, or concerns they may have. It offers a comprehensive help center or documentation, email support, and live chat. It also offers Frequently Asked Questions (FAQs) to address common queries and provide quick answers to users' most common concerns.
Is Link Chest suitable for all types of websites?
Yes, Link Chest is designed to be suitable for various types of websites. Whether you have a personal blog, an eCommerce site, a portfolio website, or any other type of online presence, Link Chest can be integrated to enhance the functionality and user experience of your website.
Final Word of Link Chest Review
With Link Chest, say goodbye to the tedious task of individually searching for and reaching out to websites for effective link building. In the comprehensive article "Link Chest Review," you'll gain valuable insights into its functionalities, features, and practical applications. This powerful tool not only saves your precious time but also establishes a strong base of backlinks, propelling your website toward success. Additionally, Link Chest, developed by SEO Buddy, offers an amazingly affordable plan that never expires.