Bit Integrations
A process of connecting WordPress plugins and external applications.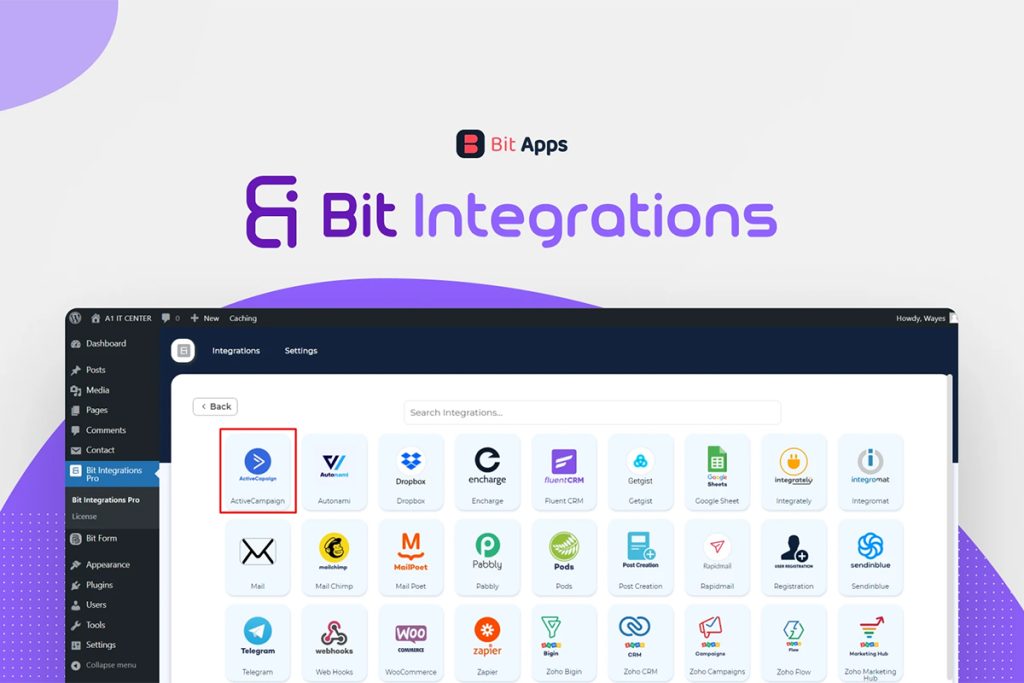 Bit Integration is a simple plugin that allows you to quickly and easily integrate your WordPress site with popular Bit tools. In addition, the Integration provides a set of features not available in the Bit toolset, making it the best choice for those to use Bit with their WordPress site.
This Integration automatically updates your WordPress site when new code is pushed to your Bitbucket repositories. It also makes updating your code's specific branches easy, allowing you to keep your development, staging, and production sites up-to-date with the latest code.
With Bit Integrations, you can collect leads, create products and customers for WooCommerce, manage your CRM, and send data to your email marketing campaigns. In addition, bit Integrations make it easy to select the plugins you want to use and create actions to transmit data.
This tool helps you reduce redundant work and get the most out of your website. Bit Integrations is an excellent tool for any website owner who wants to take control of their website data.
With Bit, you can integrate your favorite apps and tools to get the most out of them. And best of all, it's available for a lifetime deal at just $49 through Appsumo. That's an incredible value that you won't find anywhere else.
So if you're looking for a way to make money, save time, and be more productive, Bit Integrations is the perfect solution. Get it now through Appsumo before it's too late.
Meet Bit Integrations
TL;DR
You can quickly build integrations that connect to various services and help you automate your workflows.
Provide the tools you need to collect data about your website's visitors.
Best for: Freelancers, Web Design Agencies, Web designers.
Key Features of Bit Integrations
API
Workflow Solution
Trigger and Action
Use Multiple Plugins
set up Conditional logic
24/7 Support
Features included in All Plans
Highly experienced team members
Simple Integration set up with a few clicks
Create multiple integrations
Set conditional logic to trigger action
Record all the data submissions under a log
No coding required