Formly
Create unique digital forms and surveys to assist your team in generating deeper data whenever and wherever.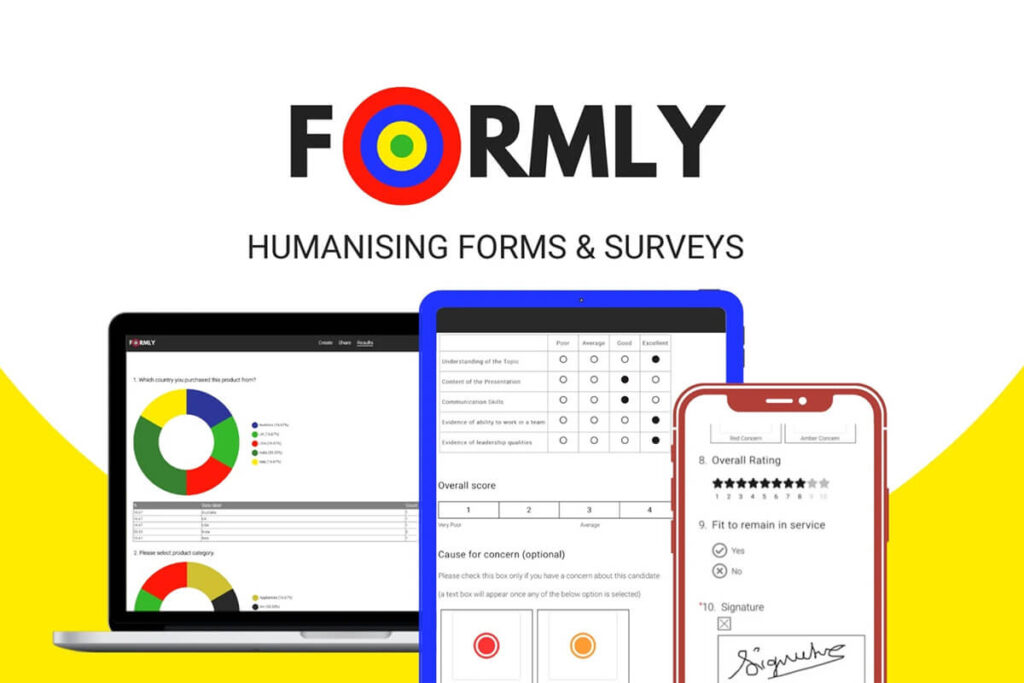 Formly is a revolutionary platform at the forefront of modernizing the way digital forms and surveys are created and managed. With its user-friendly interface and an array of powerful features, Formly empowers individuals and organizations to craft highly customized and professional data collection instruments.
Formly redefines data collection with its innovative digital platform. By replacing paper forms, it streamlines the process, making it efficient and hassle-free. With features like pre-filled forms, user assignments, and conditional email notifications, this tool ensures accurate and targeted information distribution.
One of its standout features is its ability to function seamlessly in offline environments. This ensures that you can continue collecting valuable information, even when internet connectivity is limited or non-existent. This feature makes it an excellent choice for fieldwork, remote areas, or situations where connectivity is unreliable.
Another key feature is Formly's integration capabilities. Integration with over 3,000 apps via Google Sheets and seamless payment collection further enhance its capabilities. This enables users to sync data collected with their existing tools and workflows effortlessly. It enhances efficiency and reduces manual data entry.
Formly also offers the ability to collect payments directly through forms, providing a convenient and secure payment solution for both businesses and clients. Moreover, with unlimited custom domains, it allows organizations to establish a professional and branded presence, ensuring that forms reflect their unique identity.
Additionally, Formly allows for custom branding and design, letting users add their logos, choose colors, and personalize the look of their forms. This feature ensures that forms and surveys maintain a consistent and professional appearance, reinforcing the organization's branding.
Embrace Formly to experience a streamlined and professional approach to data collection. Appsumo offers this dynamic platform at $99 for a lifetime deal. There's no need to delay. Seize the opportunity now to start receiving the benefits of Formly.
Meet Formly
TL;DR
Craft personalized digital forms and surveys.
Alternatives to: Typeform, Cognito Forms.
Implement a proficient approach to data design and collection.
Best for: Marketers, Marketing agencies, Small businesses.
Key Features of Formly
Customized Form Creation
Offline Data Capture
Integration Capabilities
Payment Collection
Custom Branding
Google Sheets Integration
Custom Domains
Conditional Thank-You Screens
Features included in All Plans
Infinite forms
Limitless responses
Enhanced data collection offline
Pre-populate forms and allocate to users
Configure conditional email alerts (with response PDFs)
Accept payments from your clients
Seamlessly integrate with Google Sheets
Access a vast library of over 3,000 Google Sheets integrations
Personalize with custom domains
Utilize versatile media layouts
Remove branding
Incorporate your own logo
Set up redirection upon completion
Enjoy substantial 20 GB storage per user (4 users total)