NOYSI
Personal communication hub, hosted on your own domain.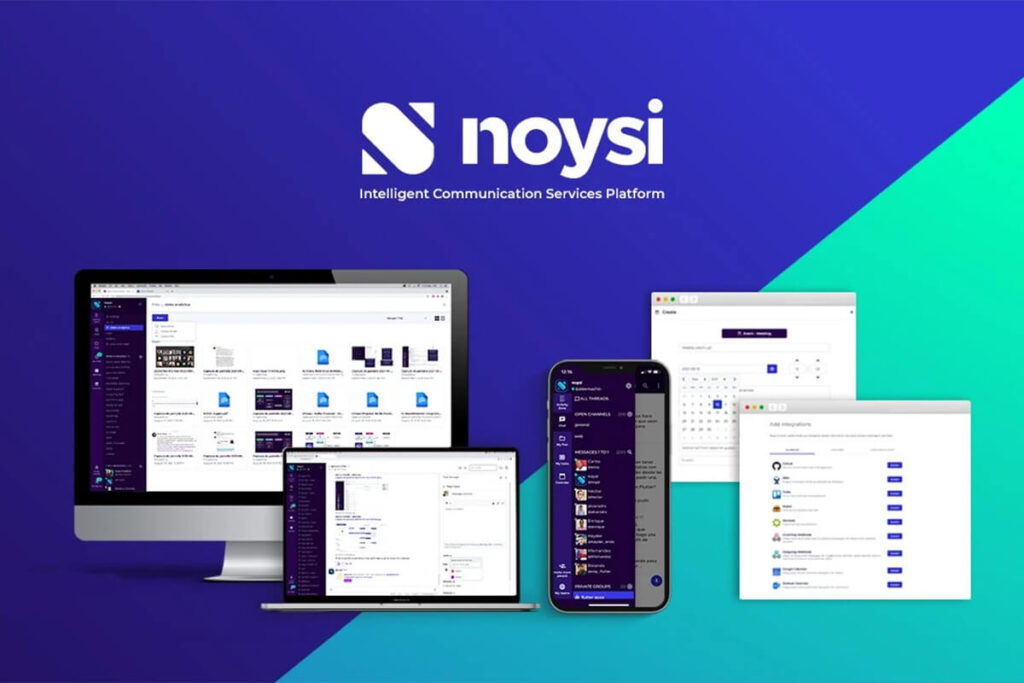 Noysi is a dynamic and innovative collaboration platform that redefines the way businesses and communities communicate and work together. With a strong focus on streamlining communication and enhancing productivity, this platform brings together essential services onto a unified platform.
It offers a secure and encrypted messaging system, ensuring that your conversations and data remain confidential and protected. Users can upload entire folders without the need for compression, making it easy to share and store files without limitations.
Additionally, This tool provides a comprehensive task management, allowing teams to organize and track their projects and assignments efficiently. The platform seamlessly integrates with popular calendar applications like Gmail and Outlook, ensuring that you can stay organized and on top of your schedule.
Furthermore, it supports video calls with an unlimited number of participants. It includes essential features such as chat, hand raising, participant management, screen sharing, and unlimited call recording. It also goes beyond traditional communication tools by offering features like live streaming to platforms like YouTube, enabling you to reach a wider audience.
Plus, Noysi offers a flexible plan that allows unlimited access within a single team. You can create an unlimited number of channels and groups, accommodating as many users as needed. For those who require multiple teams, it offers a straightforward coupon-based activation system.
Noysi is a comprehensive collaboration solution that simplifies communication, boosts productivity, and saves money. Discover this lifetime deals on Appsumo, where you can get it for just $159. Accept this colaboration tool and open up a world of possibilities for the success of your organization or community.
Meet NOYSI
TL;DR
Noysi is an all-in-one communication platform for businesses and communities.
Alternatives to: Microsoft Teams, Slack, Zoom.
Secure messaging with unlimited file storage, direct folder uploads, and integrated task management.
Best for: Remote teams, SaaS, Small businesses.
Key Features of NOYSI
Real time communications for teams
Unlimited file storage
Secure and encrypted messaging
In multiple devices for all major platforms
Task Management
Video Conference and Desktop Sharing
Features included in All Plans
Infinite SAAS user capacity
Endless storage space
Limitless video calls with YouTube streaming capabilities
Extensive integrations, including Github, Jira, Trello, Webhooks, Zendesk, and more
Personalized calendar synchronized with Google and Outlook
Comprehensive task management system
Access to the Noysi API
Noysi Unlimited plan
Noysi CNAME feature
Ability to add a custom CNAME to a team