Brilliant Directories
Start, Control, and monetize your own membership website to dominate your market.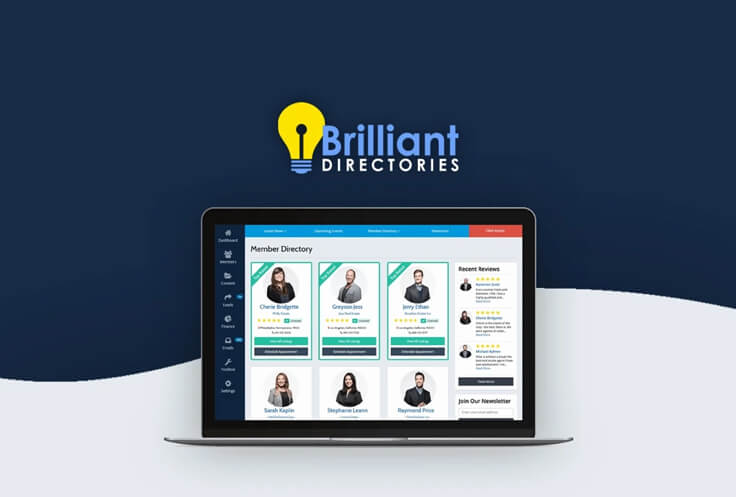 Brilliant Directories understands that your members and website visitors are always hungry for more content. That's why Brilliant Directories offers a variety of options for publishing, protecting, and even allowing members to contribute user-generated content to your site. You can choose to publish blog posts, discussion forums, events, coupons, photo albums, classifieds, and more.
You can also choose which members can access certain types of content. Brilliant Directories make it easy to repurpose any post type to suit your website's needs. For example, you can change blog posts to other types of content or clone and update events. With this tool, you'll have everything you need to keep your members and website visitors coming back for more.
Brilliant Directories provides a powerful platform for directory websites. Paid membership options are only the tip of the iceberg in terms of revenue prospects. You may provide free trial periods, discount promo coupons, or even import business listings to allow visitors to claim profiles with a premium membership plan.
Protect your valuable content by asking visitors to sign up for paid plans to view it. With this tool, you have everything you need to build a successful directory website.
TL;DR
Membership programs give your clients continuing value while bringing in recurrent revenue for your company.
Alternative: MemberPress and Business Directory Plugin
tools for creating, running, and making money from your membership site.
With a fully managed and hosted solution that looks amazing on all devices, you can draw in and keep your members.
Key Features Brilliant Directories
while earning regular money, you can provide your clients with ongoing value.
tools for creating, running, and making money from your membership site.
searchable directories.
email promotion.
completely hosted alternative.
automatic recurring payments
Features included in All Plans
Send newsletters
SSL Certificate
Export member data add-on
1 lifetime website