Typed
Enhance your web development knowledge and improve your productivity with this all in one package.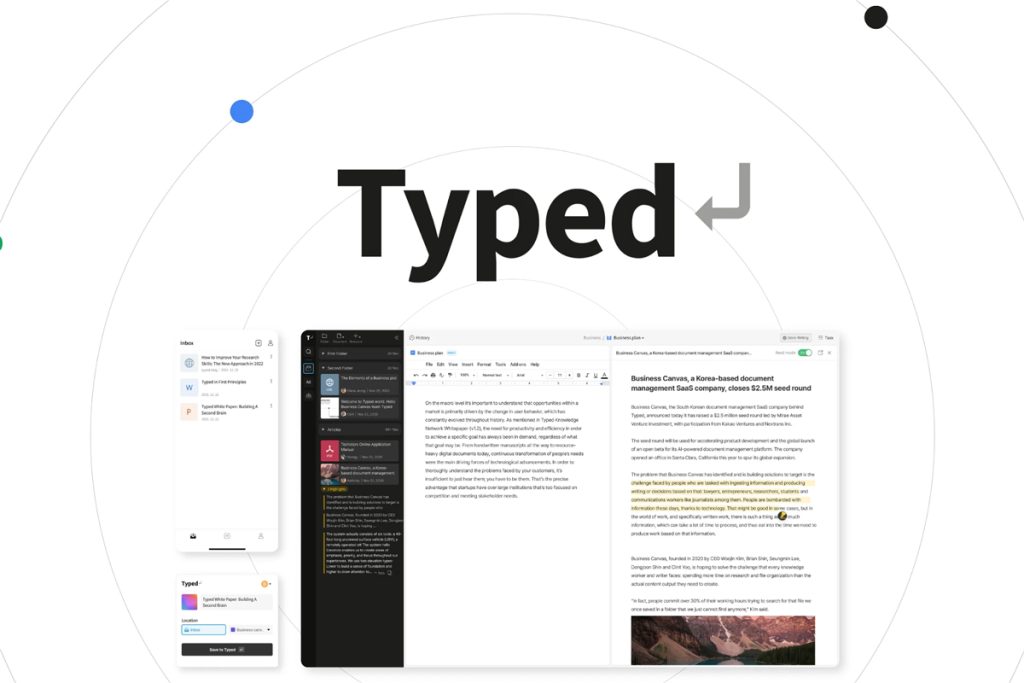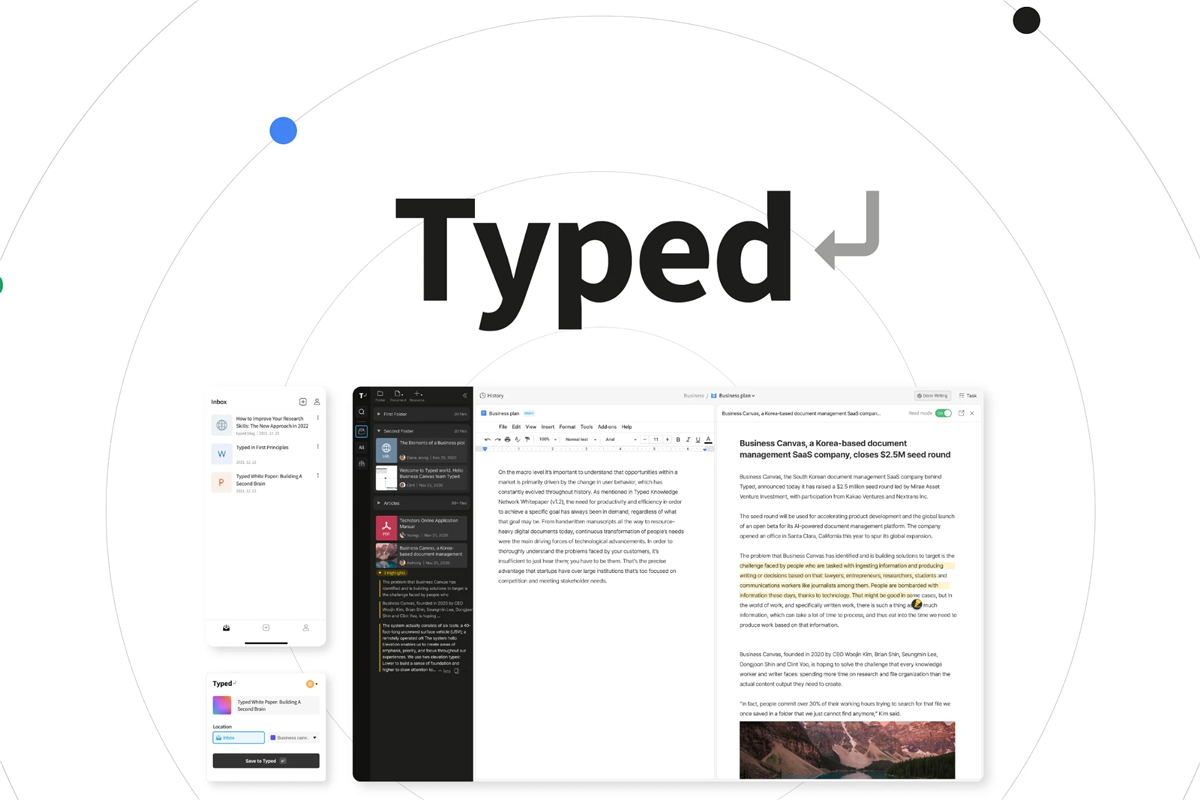 The most excellent way to organize your studies and projects is via typing. You can conveniently manage your research and project work in one location with Typed. This makes it simple to share your work with others and find what you're looking for
Additionally, you can create a link that gathers the entirety of your research's context into a single page when you're ready to share your work.
The ideal research tool for you is Typed. While you work, it automatically arranges the research conducted by your team into documents, ensuring that everything is in order. Additionally, you can go on to the following project without looking back once you're finished by archiving tasks and documents.
A results-oriented organizational structure can help you and your team get more work done in less time. Typed automatically organizes your team's research into documents while you work, so you'll be able to focus on the task without worrying about the mess. And when you're done, you can simply archive the functions and documents and move on to the next project.
Meet Typed
TL;DR
Organize your information without struggling to keep up with a gazillion tabs.
Alternatives to: Joplin, Typora and StackEdit
Any kind of information from anywhere can be saved.
Create a link that gathers the entirety of your diligent effort into a single document.
Key Features of Typed
Save anything
Task management
Generate links
Archive tasks and documents
Knowledge network
Features included in All Plans
Unlimited viewers
Sharing permissions
Knowledge network