Dashly
Build your leads pipeline by developing chatbots, personalized pop-ups, and automated emails.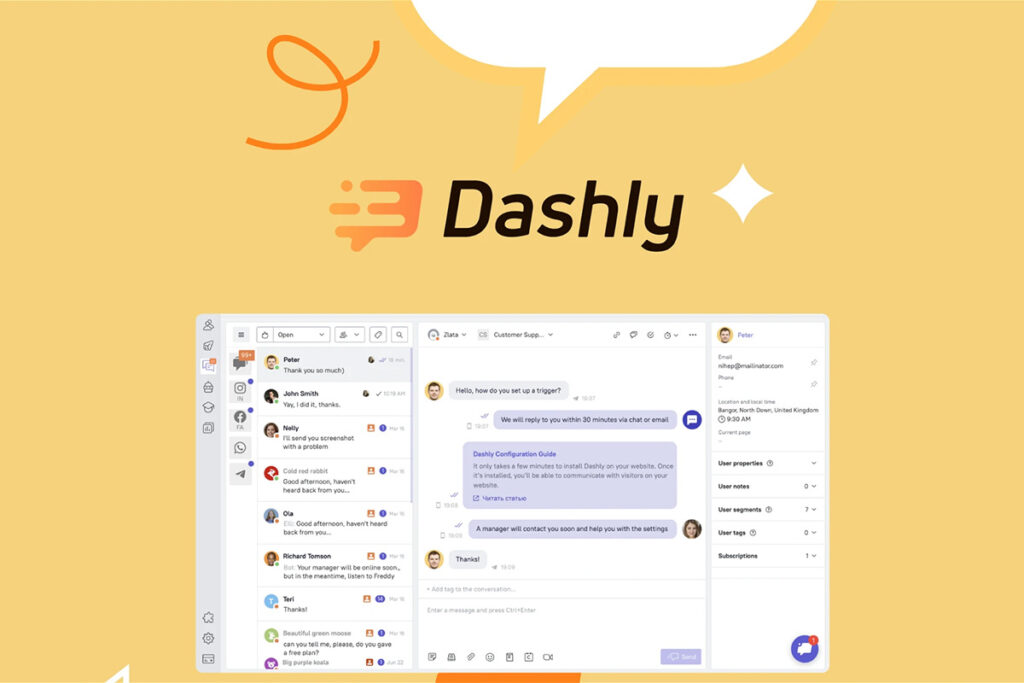 Dashly is a conversational marketing platform that provides the ability to connect with leads through chatbots, pop-ups, and email outreach. By utilizing these features, you can increase conversions and nurture leads effectively.
You can use this tool to make pop-ups that provide discounts, grow your email list, and launch marketing campaigns. It also allow you to personalize the images and text, establish conditional triggers, and specify your intended audience. Targeted pop-ups can be launched based on certain conditions, such as when you need to obtain new email addresses.
Additionally, you can use Dashly to engage prospects and customers with automated email outreach to warm up your leads. It also provide automated email that can be initiated to entice potential customers who are on the verge of taking action on your website. You can also observe how the client responded to their email and behave on your website.
Plus Dashly's multi-channel live chat feature enables your support team to manage customer interactions from any platform in a single inbox. The conversations are arranged according to the source, providing you with a clear picture of where people are coming from. You can start A/B tests and keep an eye on performance metrics to find out what appeals to your target market.
In Addition, Dashly can be linked with a variety of tools, including WhatsApp, Facebook Messenger, Calendly, and Zapier, making it compatible with your current marketing system. Leads can be stored in the Leads Database, which includes every tag, conversation, and interaction.
Dashly lifetime deal is available on appsumo for a limited time. This tool offers to start converting more leads today with this exclusive Appsumo deal priced at just $39. What are you waiting for then? Download Dashly right away.
Meet Dashly
TL;DR
Create chatbots, targeted pop-ups, and automated emails to build up your leads pipeline.
Alternatives to: Drift, Intercom.
Integrates with 30+ tools, like WhatsApp, Facebook Messenger, Calendly, and Zapier to quickly fit into your marketing workflow
Best for: Customer support, Marketers, Saas.
Key Features:
Live chat
Chatbots
Pop-Ups
Triggered Email Campaigns
Marketing automation
Website visitor data base
Live Chat and Push Notifications for Mobile Apps
Website Visitors Data Tracking
Features included in All Plans
2,000 website visitors per month
1 seats
20 conversation channels
250 emails per month
Online chat widget
eCRM with visitor tracking data
Live website visitors
Lead database import and export
Team inbox