InsecureWeb
The leading security tool comes to protecting businesses and clients from cyberattacks and make sure company's data is not on the Dark Web.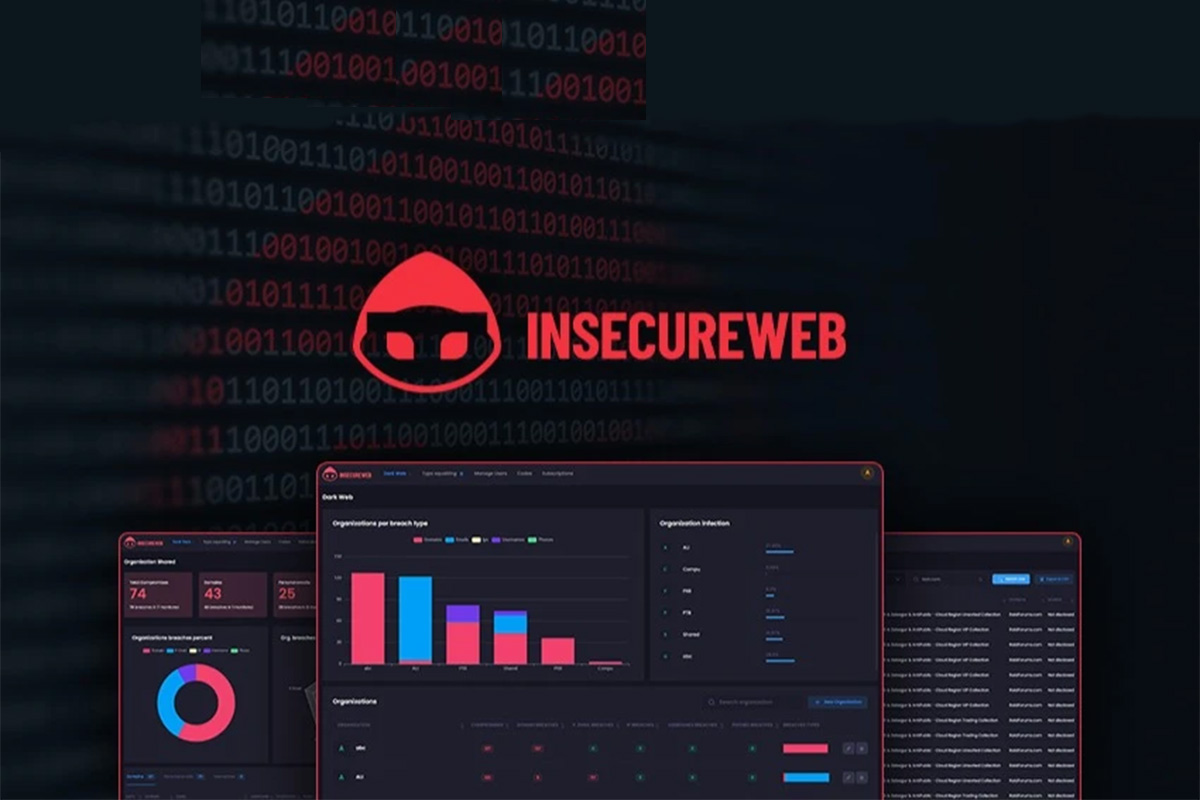 The world's first digital attack surface platform is InsecureWeb. It helps businesses keep track of bad guys who operate in darkened environments like black market sites, hidden chat rooms, peer-to-peer networks, botnets, and private websites.
The InsecureWeb tool provides enterprise-level cybersecurity solutions and services at affordable prices for every business. It monitors dark web activity and alerts when credentials are exposed or compromised so companies can take action to prevent an attack.
In addition, It protects email and brand impersonation with robust typosquatting protection. By democratizing cybersecurity solutions and services, this tool makes it possible for every business to protect itself against cyberattacks. Furthermore, Its exclusive data and analysis help organizations understand their risks and take steps to mitigate them.
In today's digital age, businesses must protect themselves and their clients from cyberattacks. This tool can help by providing comprehensive security services that include monitoring for breaches, dark web scanning, and more.
The exclusive Dashboard makes it easy to stay up-to-date on your company's security posture. Taking advantage of it's services can help ensure that cybercriminals don't compromise your business data. In addition, keeping a close watch on the InsecureWeb, a digital attack surface platform, can help make the Internet safer for everyone.
InsecureWeb offers an exclusive lifetime deal to AppSumo members for just $87. This tool is an excellent opportunity to get a top-rated security plugin at a fraction of the regular price. So take advantage of this exclusive offer today and get InsecureWeb Plus for your website's security needs.
Meet InsecureWeb
TL;DR
It is the most affordable solution for businesses looking to protect their data.
Alternatives to: Dehashed.com, Idagent.com, Webz.io
It includes a dark web scan feature that gives customers a comprehensive view of their digital attack surface.
Best for: C-suite, Consultants, Small businesses.
Key Features of InsecureWeb
Higher accuracy
Stackable
GDPR-compliant
API Access
White label
CNAME
Live chat support
Features included in All Plans
Dark Web Monitoring
Ethical Hacking & Pentesting
Commercial-grade monitoring plan
Ethical hacking & pen-testing
Dark web monitoring
All email addresses in 1 domain