Invoice Crowd
Simplifies invoicing, expense tracking and accounting, saving time and money.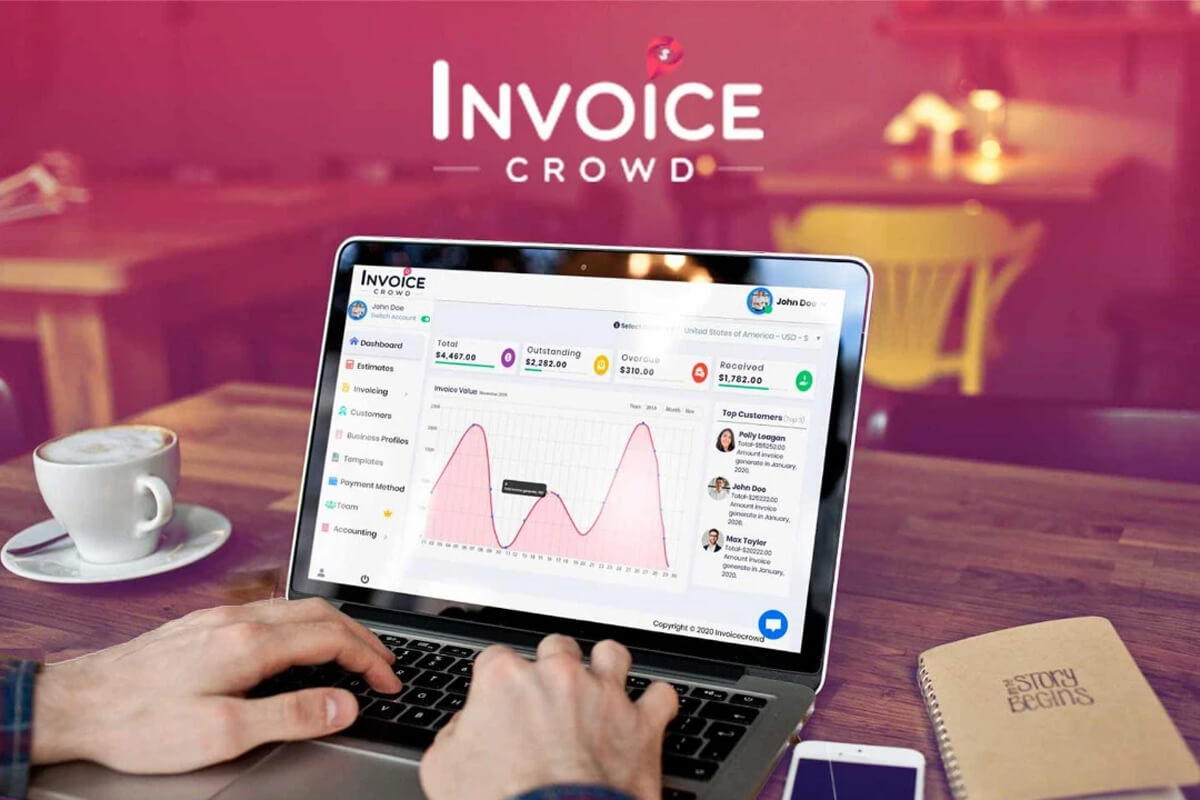 Invoice Crowd is a free online Invoice maker with multiple layouts where you can create Invoice layouts per clientele needs. Its simple-to-use interface and great features make it the perfect choice for businesses of all sizes.
By streamlining the process of creating and sending invoices, Invoice Crowd makes it easy for businesses to get paid quickly and efficiently. In addition, the platform offers many features that can be customized to fit the specific needs of each company, such as the ability to track payments, set up recurring billing, and send reminders.
With this tool, companies can take control of their finances and get the most out of every transaction. its streamlines the entire billing process of running your business from creating and sending invoices to tracking payments.
In addition, It offers a built-in proposal generator that lets you put your best foot forward when bidding on projects. With this tool, winning new business is easy and efficient.
With Invoice Crowd, you can create custom Invoices that reflect your brand and track payments, so you always know who owes you money. Plus, our online Invoice maker makes it easy to generate professional Invoices that look great on any device.
Meet Invoice Crowd
TL;DR
A cloud-based invoicing, estimation, and accounting solution that can help your business grow.
Best For: Freelancers, digital agencies, marketers, and small businesses.
You can switch from one business to another with a simple click. Generate separate reports for each company as each business has an individual account in the system.
Track your business expenses, Create and send invoices on the fly and get paid faster, save time, and make things easier.
Key Features of Invoice Crowd
Problem Area Alerts
Real-Time Monitoring
Uptime Reporting
Website Analytics
Keyword Research Tools
Link Management
Mobile Keywords
Multiple Site Management
Features Included in All Plans
Performance Metrics
Alerts/Notifications
Audit Management
Dashboard
Goal Setting / Tracking
Keyword Rank Tracking
Detailed guidelines step-by-step
Estimated impact for each task