Nexweave
Allows brands to amplify marketing teams to create hyper-personalized images, GIFs & interactive videos.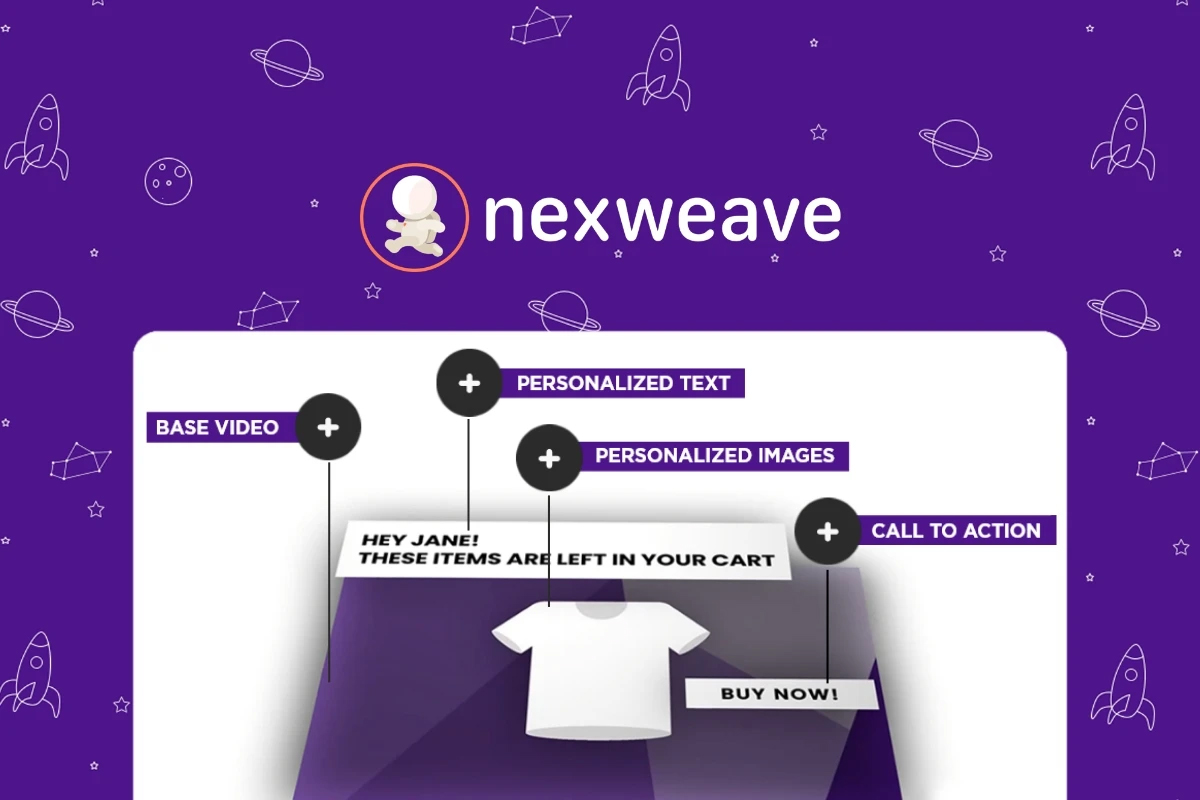 Provides an end-to-end solution for quickly creating, managing, and distributing personalized content at scale. Its patent-pending technology uses artificial intelligence and machine learning to automatically customize images, effects, and GIFs for each recipient.
This video personalization platform helps to create interactive tapes with personalization elements within a few minutes. Its proprietary DIY platform makes it easy to create personalized videos without technical expertise. They can create taped with custom messages, images, and calls to action relevant to each viewer.
Nexweave's personalization parameters ensures that the right people see videos at the right time. As a result, their video campaigns experience significantly higher engagement and conversions.
This allows brands to create highly personalized content that is relevant and engaging for each customer. This platform also provides tools for managing personalized content distribution across multiple channels, including email, social media, and website personalization.
Meet Nexweave
TL;DR
Created a platform that makes creating and customizing taped for your brand easy.
Alternative to: PicSnippets and Nifty Images
You can connect with customers on a personal level with personalized images and videos with Nexweave.
Best for agencies, marketing teams, and entrepreneurs looking to better connect with their audience through personalization.
Key Features of Nexweave
Personalized Images and GIFs
Personalized & Interactive Videos
Website Personalization
Nexweave For Agencies
Integrations
Features included in All Plans
Up to 1080p video resolution
Unlimited website personalization
Reply-with-email widget
Click-to-call-from-video widget
Hotspot and form widgets