Linke
Easily create a track, and analyze all your shared short links.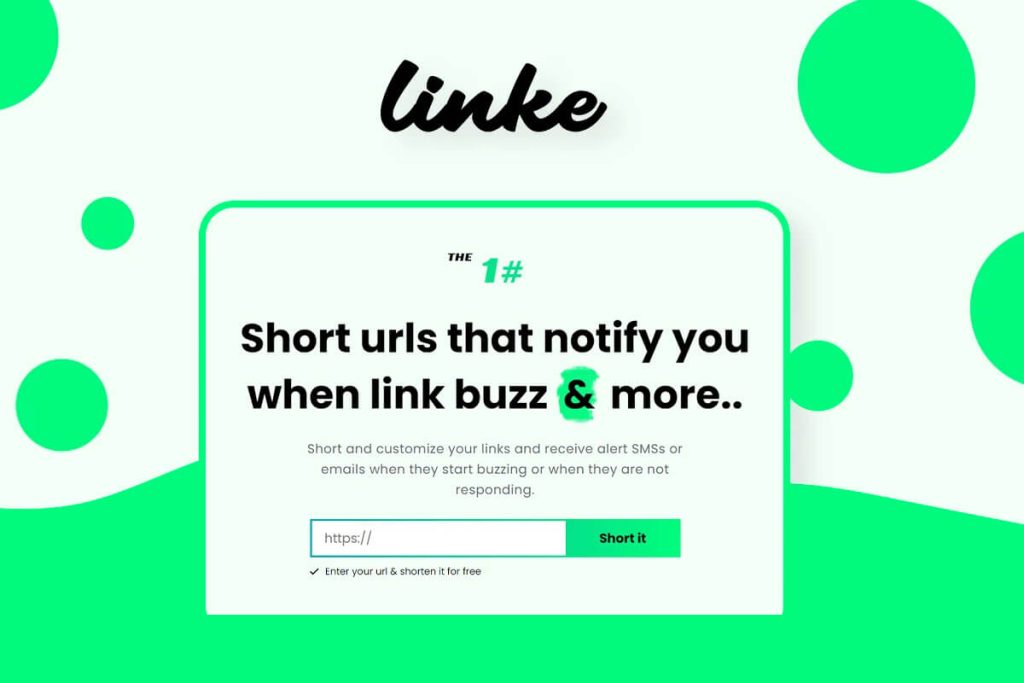 Linke is the perfect tool for managing shared short links and bio pages. It provides all the features you need to get the most out of your links, including link analysis, target tracking, and much more. It is also straightforward to use, so you'll be up and running in no time.
This tool lets you take complete control of your links and ensures they are always up to date. It also provides detailed reports on clicks, impressions, and conversion rates. It is the perfect tool for managing links for your social media presence and driving traffic to your website or blog.
With this tool, you can easily see which links are performing well and which are not. So, you can adjust your strategy accordingly. linke also makes it easy to target specific audiences so that your links reach the people who are most likely to click on them.
By tracking the evolution of your link's traffic, It can determine if there has been a sudden increase in hits and then alert you via SMS or email. This can be extremely useful in understanding whether or not your website has a successful buzz campaign.
In addition, Linke can also provide other valuable information about your website's traffic, such as the geographical location of your visitors and the type of device they are using to access your site.
Meet Linke
TL;DR
Add retargeting pixels to your links to retarget people who click on your connections with ads.
Alternative to: bit.ly, TinyURL
By monitoring your website's traffic with this tool, you can stay on top of trends and react quickly to potential buzz-worthy events.
Helps shorten the link text, enabling the user to use it effectively and share as and when needed.
Key Features of linke
Create unlimited short links
Create unlimited bio pages
Unlimited alerts for Link Buzzing
Unlimited Down Link alerts
Add unlimited custom domains
Features included in All Plans
Customize sharing preview on social networks
Unlimited pixels retargeting
Give a secret link to edit a bio page for your customers
Traffic blocking filters (country, referrals, passwords)
Analytics (clicks, referrals, countries, os, browsers)