IO Technology
Making faster and wiser decisions using real-time and historical dashboards empowers content editors to streamline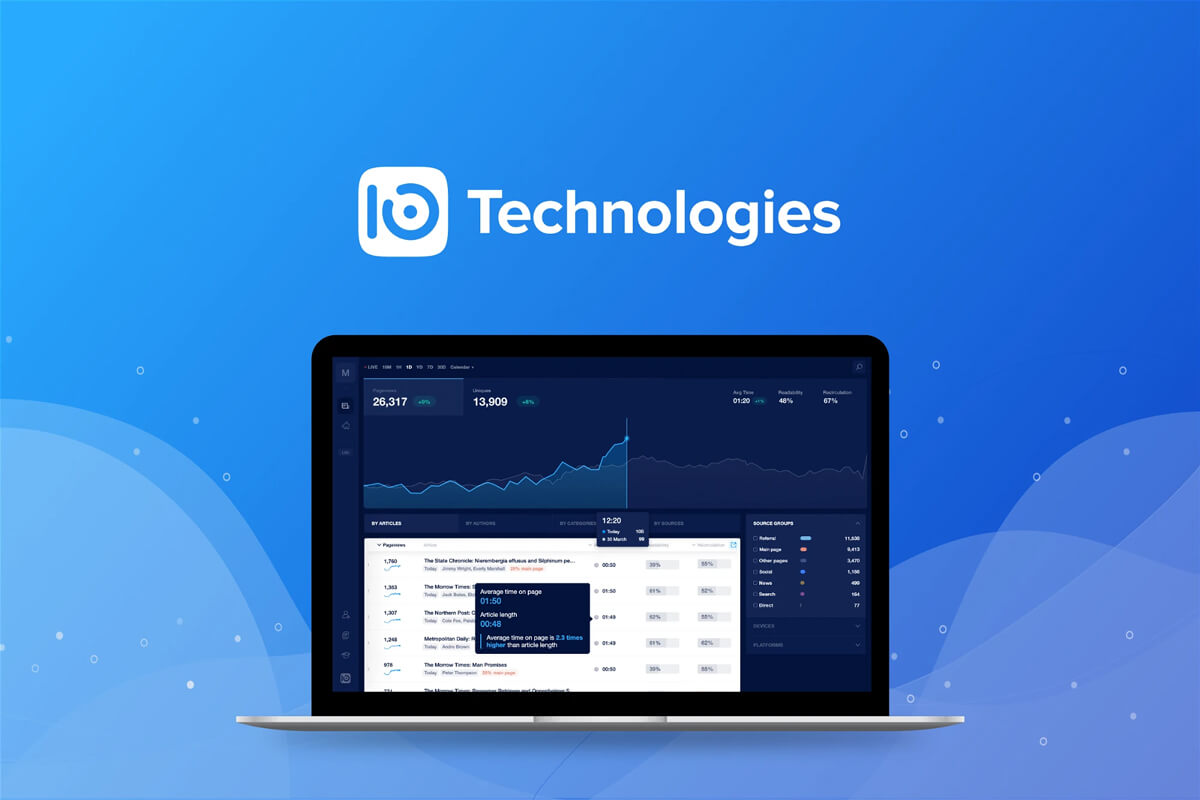 IO Technology is real-time and historical dashboards empower content editors to streamline their data and make faster and wiser decisions. In addition, IO technology enables editors to understand how their audience engages with their content, what topics resonate, and where they can improve.
With IO's insights, editors can make data-driven decisions that will enhance the quality of their content and drive more traffic and engagement. IO's content analytics and editorial dashboards are the perfect tools for any digital media organization looking to optimize its content strategy.
It also provides insights into which articles are being shared the most, what time of day readers are engaging, and which demographics are most active. This wealth of information empowers content editors to decide better what to publish, when, and how to promote it.
Editors can use IO to track reader engagement, social media metrics, web traffic, and more. IO's granular data insights help editors identify trends, optimize content, and boost audience engagement.
In short, it is essential for any organization that wants to make the most of its digital media presence.
Meet IO technology
TL;DR
Automatically organizes, analyzes, and visualizes all content from multiple sources in real-time.
Alternative to: Google Analytics
Also, make it possible to target ads more effectively and generate revenue from readers who are more engaged with the content.
Best For: Designed for media, retail, and eCommerce companies, as well as publishers and newsrooms, it helps combine and compare content analysis metrics
Key Features of IO Technology
Data Connectors
Data Visualization
Functions/Calculations
KPI Monitoring
Private Dashboards
Public Dashboards
Scorecards
Widgets
Features included in All Plans
15 tracking dimensions.
Real-time and historical data.
Conversion tracking.
Articles, authors, sources, and devices data.
Google AMP, Facebook IA, and native app integration.
Lifetime access to IO Technologies.
All future Smart Plan updates.
No codes, no stacking—just choose the plan that's right for you.