Logii – Multi-login, Anti-Detect Browser for Growth Marketers
A perfect tool for growth marketers who must prevent browser fingerprinting and manage multiple accounts simultaneously.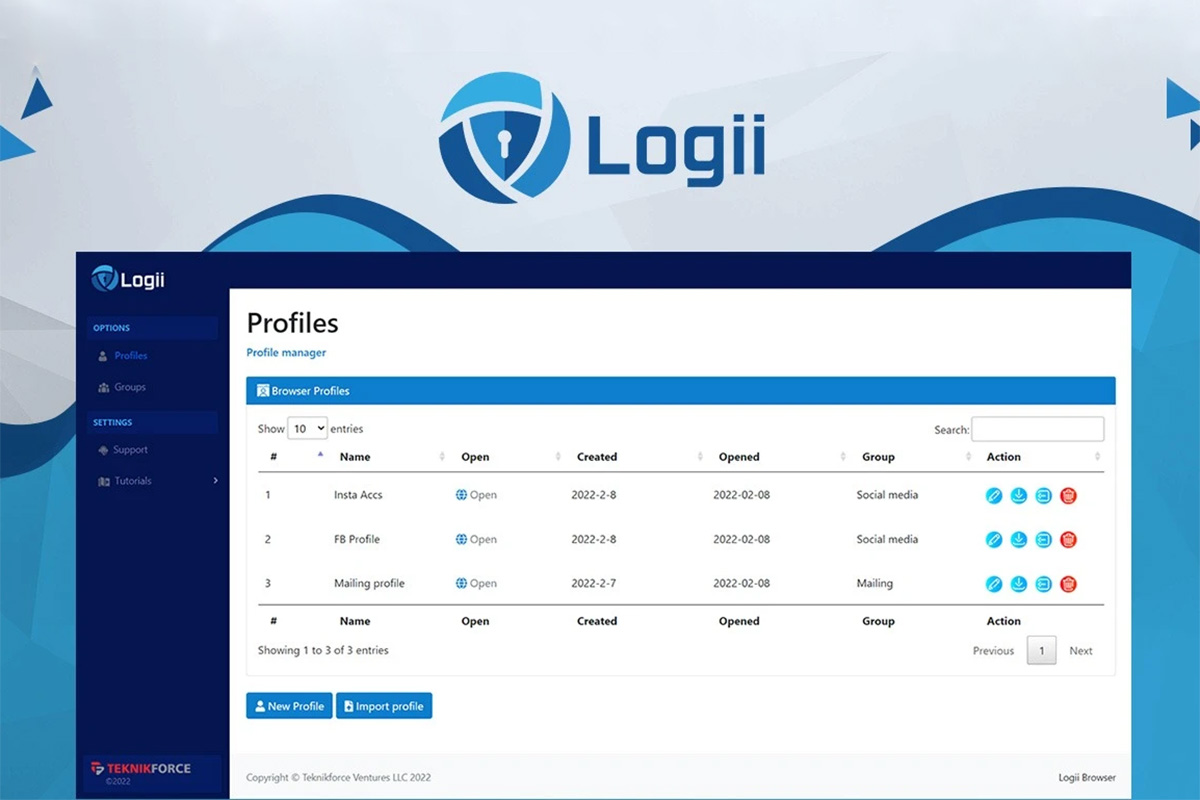 Logii is a new browser that is specifically designed to prevent fingerprinting. The browser uses a unique multi-login system that allows users to create multiple accounts and login with just one click. This makes it impossible for companies to track users across the internet.
With Logii, marketers can quickly grow their online presence by creating and managing multiple accounts simultaneously. It also makes tracking leads and measuring conversions easy, making it an essential tool for any growth marketing strategy.
This tool allows you to quickly run multiple social accounts and sites like Facebook, LinkedIn, Twitter, Instagram, Pinterest, and others without worrying about being banned. In addition, it uses a unique browser fingerprinting technology that makes it impossible for sites like Facebook to deny your account.
It allows you to manage all your accounts in one place quickly and provides a host of features to keep your accounts safe. In addition, it provides a streamlined interface for managing multiple accounts, making it easy to track performance and results.
Logii is excited to partner with Appsumo to offer a lifetime deal on its products. With this Appsumo offer, you can get Logii for just $129. This is an incredible price for an AI-powered program to help you organize your life and work more efficiently. So, don't wait any longer. Get Logii while it's available at this special price.
Meet Logii
TL;DR
You can easily carry out multiple login processes on different websites without detection.
Alternatives to: AdsPower, GoLogin, Multilogin
It prevents browser fingerprinting and allows for multi-login and accounts.
Best for: Marketers, Small businesses, and Social media managers.
Key Features of Logii
Address Bar
App Management
Customizable User Interface
Dark Mode
Extension Management
Password Management
Privacy Options
Private Browsing
User Profiles
Features included in All Plans
Allows users to run each account in its secure environment
Allows to run social media from multiple accounts
Sharing of accounts can be done with one quick
It also has support for different extensions
Has low bandwidth requirements
Supports separate proxy for each account users use
Allows selling multiple e-commerce profiles to get more sales
Provides secure access to teammates for marketing