Duply
An automated image and video creation tool that helps you create and deliver visual content faster.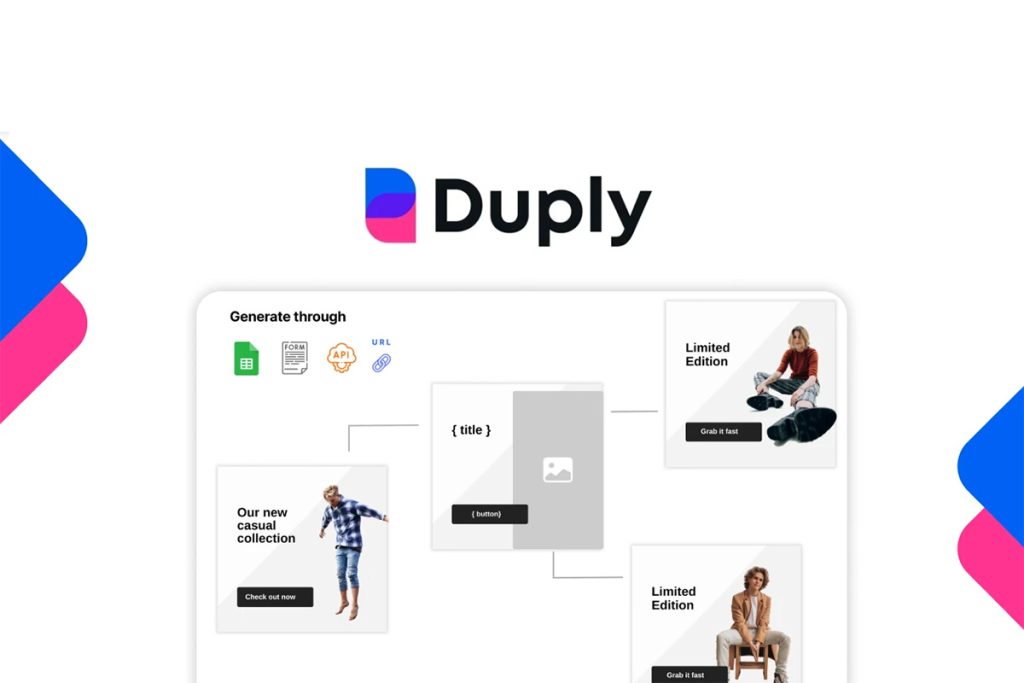 Duply is an excellent service for automating the creation of visuals. With Duply, you can create images and videos quickly and efficiently. This tool is a perfect solution for businesses that need to develop visuals rapidly and efficiently.
You can also design and generate your visuals faster, making it ideal for marketing content, ads, email, social media, or any other repetitive design needs. In addition, it ensures you always get the most out of your visual content.
It also provides a way to manage and scale your images and videos through smart duplication. This tool also saves time and improves efficiency by automatically duplicating files while maintaining quality. This is especially useful when working with large numbers of files.
In addition, it's image and video generation capabilities are backed by a robust set of tools for editing and manipulating visuals. As a result, Duply is a powerful and versatile solution for all your image and video needs.
Duply is excited to announce a lifetime deal through Appsumo. For a one-time purchase of just $79, you can get all its features for a limited time. This is an incredible opportunity to get it at such an unbeatable price. So take advantage of this great offer and get Duply for a lifetime.
Meet Duply
TL;DR
You can easily automate your visual marketing and content strategy so you can focus on other perspectives of your business.
Alternatives to: Canva, Desygner, Infogram.
This enables you to scale and manage your images and videos smarter and faster.
Best for: Graphic designers, Marketers, Solopreneurs.
Key Features of Duply
Image Editing
Create with API
3rd Party Integration
Auto Generation
Dynamic Email Image
Sharing URL Preview
Features included in All Plans
Social Media Images
Marketing Campaign Visuals
E-Commerce Banners
Fast & Consistent Design
Use the URL Directly
Generate Many Images with Form