Mandatly
Comprehensive cookie compliance across leading global privacy standards in minutes.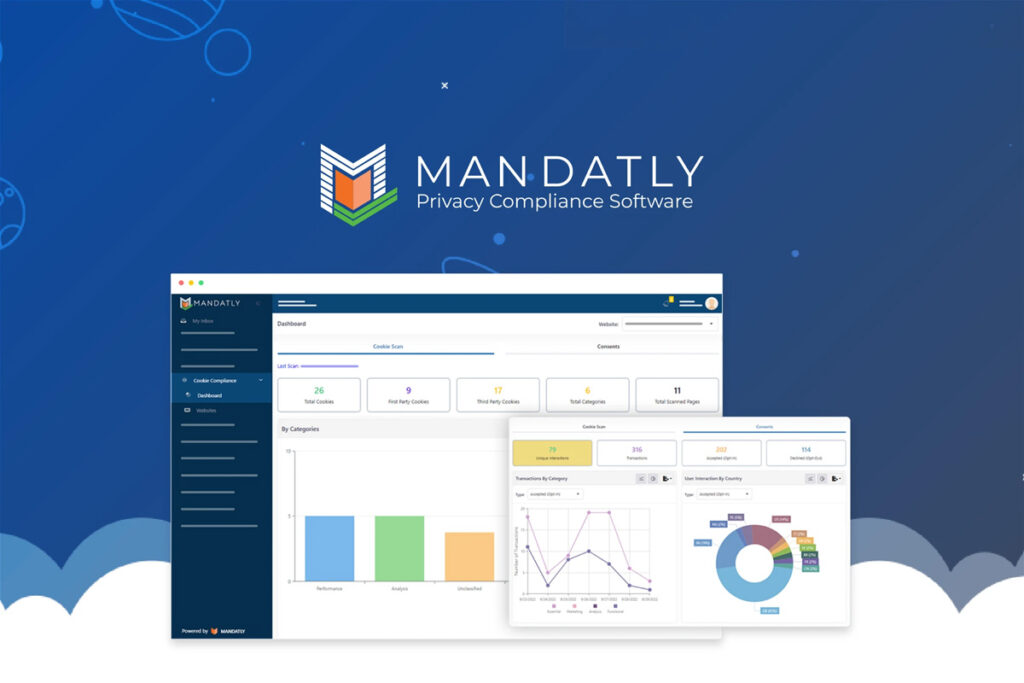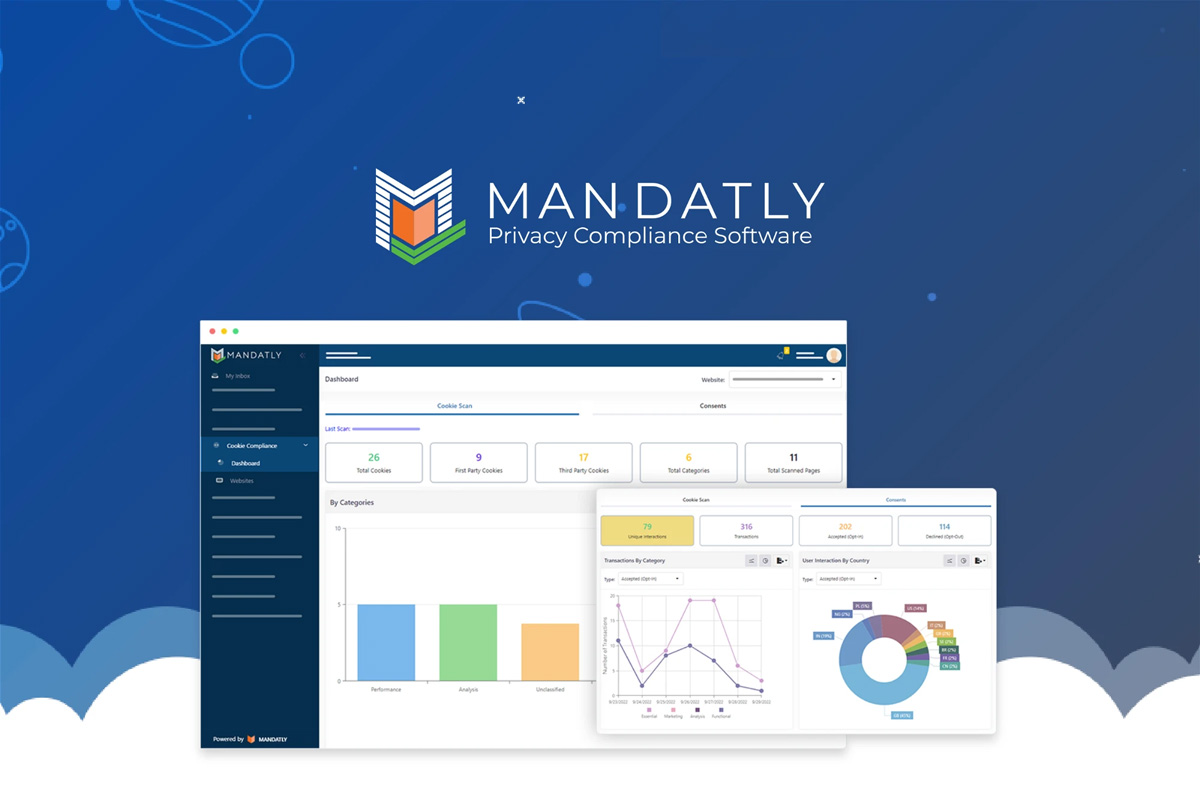 Mandatly is a corporation cookie consent solution that makes it simple for websites to comply with global privacy laws. It provides a wide selection of pre-defined cookie banner templates to fit GDPR, CCPA, and LGPD requirements, enabling businesses to implement the necessary functionality quickly.
To ensure that cookie banners are consistent with each company's branding and can even be translated into multiple languages, It also offers complete customization. The platform from this tool guarantees that companies can confidently adhere to constantly evolving privacy laws while still offering customers a thorough and user-friendly experience.
It's Automatic Cookie Scanner takes the hassle out of managing third-party cookies on your website. By monitoring the cookies and obtaining user consent, It provides full transparency, enabling users to review their own consent details and modify or revoke their consent at any time.
It also keeps a log of all user information about cookie prefixes, expiry dates, and more. What's more, It is compatible with major online platforms like WordPress, GTM, Shopify, Wix, and Squarespace. A single embed code makes it easy to integrate Mandatly with multiple websites in any language. With it's Automatic Cookie Scanner, you can trust that user privacy is taken seriously.
For a limited time, Mandatly is now available on Appsumo in an exclusive Lifetime Deal – a great opportunity for entrepreneurs and business owners. With Mandatly, get the trust and respect of your customers as Mandatly builds the foundation for your compliant website. So, don't wait. Grab the deal.
Meet Mandatly
TL;DR
Configure cookie consent banners using pre-defined templates for GDPR, CCPA, and LGPD compliance
Alternatives to: CookieYes, OneTrust.
Automatically detect first and third-party cookies to request explicit user consent instantly.
Best for: Marketing agencies, Small businesses, Web design agencies
Key Features of Mandatly
Predefined cookie banner templates
Customization cookie banner
Automated cookie categorization
Automatic script blocking
Scheduled scan
Scheduled consent log report
Configurable cookie categories
Features included in All Plans
Geotargeting cookie banner
Multiple language support
Monthly scan frequency
One daily manual scan
Unlimited banner design
Geolocation
Unlimited subdomain