Potion
Customize video outreach in large quantities and direct traffic to tailored landing pages to increase the number of successful deals.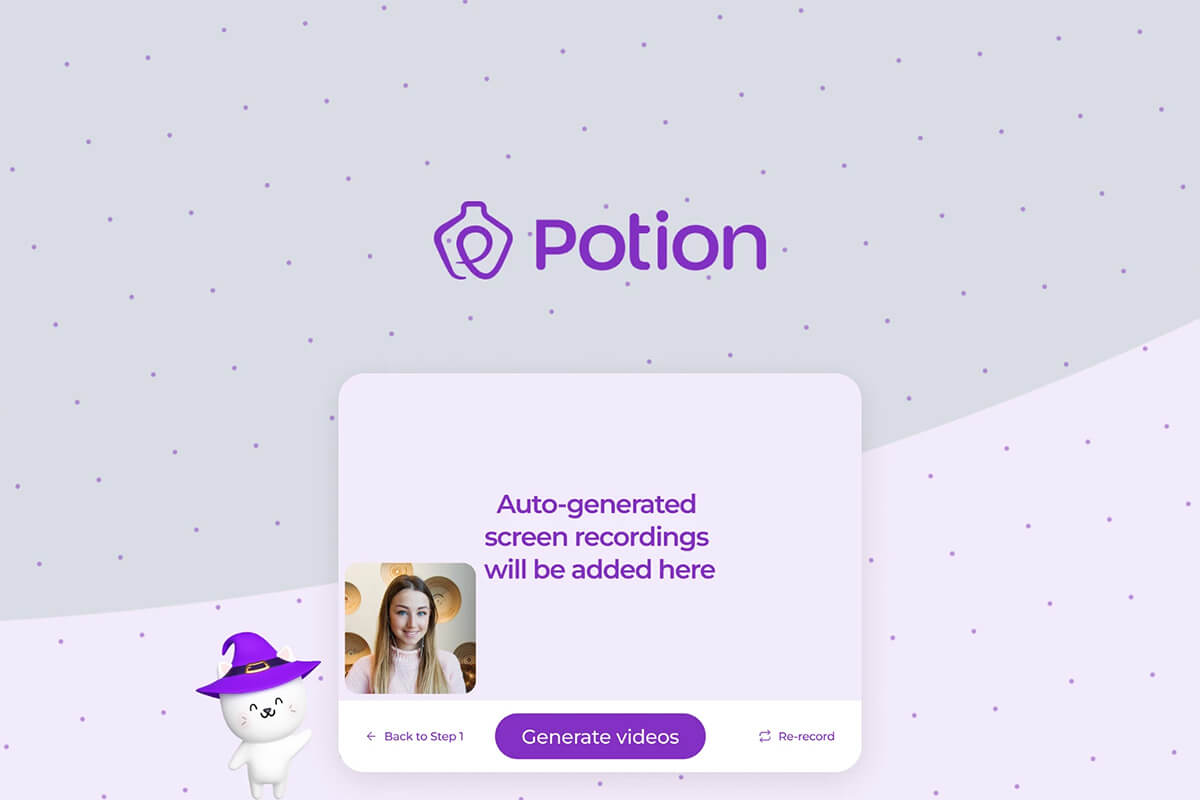 Potion makes it simple to customize large volumes of video content without recording it repeatedly. With it, you can create custom videos and screen recordings featuring your own face and voice, allowing you to say goodbye to generic emails. Instead, simply record your video template and let the platform generate personalized videos for you.
Potion even allows you to customize video pages with your own branding elements like logos, colors, and CTAs. In addition, you can integrate your videos with any outreach sequencing tool and add images, stickers, and GIFs to your videos.
It also offers a range of video options for you to select from, including screen recordings, static videos, dynamic videos, screen-and-face videos, and the ability to upload your own footage. Customizing video thumbnails is also made easy with the option to upload first names, email addresses, and website URLs.
Plus, Potion enables you to create hyper-personalized cold emails, run outreach campaigns that stand out, and engage qualified leads to schedule more calls. In addition, the platform features a built-in teleprompter, helping you stay on message every time.
Moreover, it enables you to establish a customized video outreach system that can expand efficiently and avoid mistakes that may come from constant re-recording.
Thankfully, Potion simplifies the process of personalizing your video outreach, eliminating the need for redoing recordings. Get AppSumo lifetime deals to Potion today at just $69, and make personalized video outreach a breeze.
Meet Potion
TL;DR
Record personalized videos in bulk with your own face and voice, complete with auto-generated subtitles, logos, images, and GIFs
Alternatives to: CloudApp, Loom, Vidyard.
Customize landing pages with your domains, brand colors, CTAs, and calendar embeds.
Best for: Customer support, marketers, sales manager.
Key Features of Potion
Unlimited video storage
Unlimited automatic transcriptions
Customize branding on video pages
AI generated screen recordings
AI generated facecam videos
Custom themes
Secure and safe
Features included in All Plans
Chrome extension
Gmail integration
Outreach integration
HubSpot integration
Download videos
Video calls-to-action
Custom branding
Teleprompter
Calendar widget embedding
Unlimited front cam videos per month
Unlimited screen recordings per month