Prefinery
An incentivized viral referral and rewards program that helps you grow your customer base.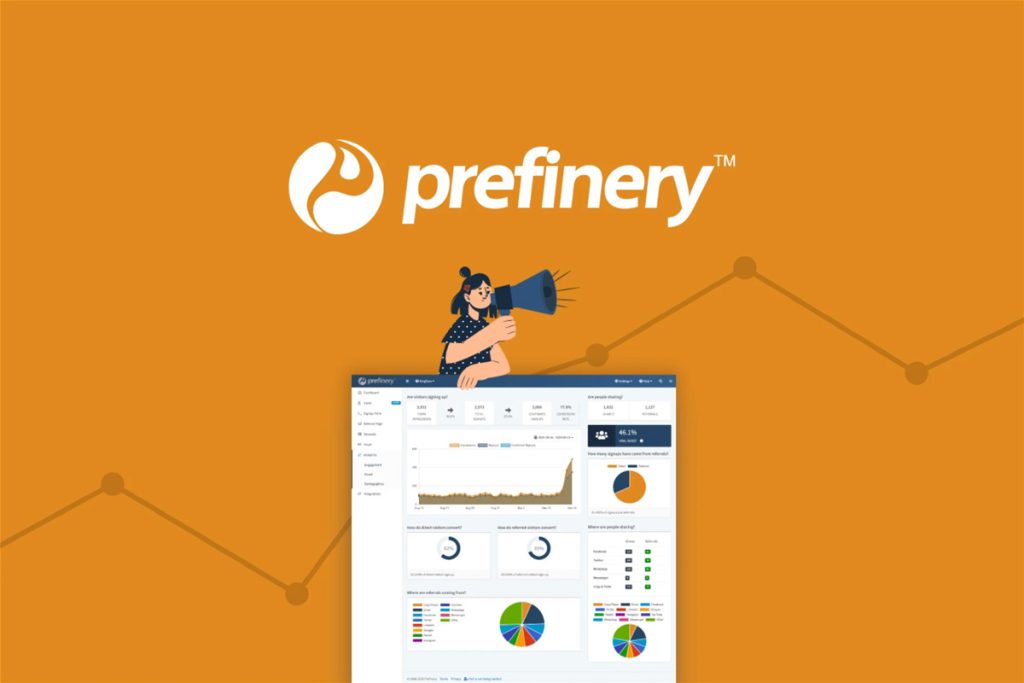 Prefinery is a customer acquisition platform that helps businesses grow by harnessing the power of referral marketing. Referral campaigns are highly customizable, making it easy to incentivize customers to share your products or services with their friends and followers.
With this tool, you can send welcome emails, opt-ins, rewards, referral reminders, and more when certain actions are registered. You can also use single-sided, double-sided, and milestone rewards to gamify the referral process for big results. Its pre-launch campaigns also let you deliver unique invitation codes to give your users a sneak peek.
It's referral tracking capabilities are second to none – you can search, sort, and filter by over 55 data points, including browser, operating system, and referral Type. With Prefinery, companies can easily create and manage referral programs that incentivize customers to refer new leads and customers.
In addition, its referral program management features help companies track referrals, payout rewards, and measure program performance. It provides companies with the tools they need to create engaging referral experiences that encourage customers to promote their products and services. With Prefinery, companies can quickly turn their customers into their best salespeople.
This platform allows you to create custom fields for personal information, GDPR/CCPA consent agreements, multiple-choice questions, and more. In addition, it gives you the complete design of your fields, making it easy to create a form that perfectly meets your needs.
Prefinery is an essential tool for any entrepreneur, and with the Appsumo lifetime deal, you can get it at an unbelievable price. And best of all, you can get Prefinery on Appsumo for a limited time and a lifetime deal is available for just $199. So don't wait – head over to Appsumo and get Prefinery today.
Meet Prefinery
TL;DR
This makes it easy to target the right people with a message at the right time.
Alternatives to: Viral Loops, FirstPromoter, ReferralCandy, Tapfiliate.
It provides valuable feedback about your product, so you can make the necessary changes to improve it.
Best for: Marketing agencies, Small businesses, Marketing teams, and agencies.
Key Features of Prefinery
Up to 10,000 managed users/subscribers
Unlimited team members
Unlimited number of signup form impressions & submissions
Unlimited number of campaigns
Unbranded
GDPR, CCPA, & Privacy Shield compliance
All 50+ Growth Plan features
Features included in All Plans
25,000 Subscribers included
Scale up to 1M Subscriber
Unlimited Campaigns
Unlimited Team Members
Unlimited Emails
Analytics
Your Branding
Integrations
Webhooks
API
Priority Support