The perfect tool for building highly-targeted eCommerce lead lists.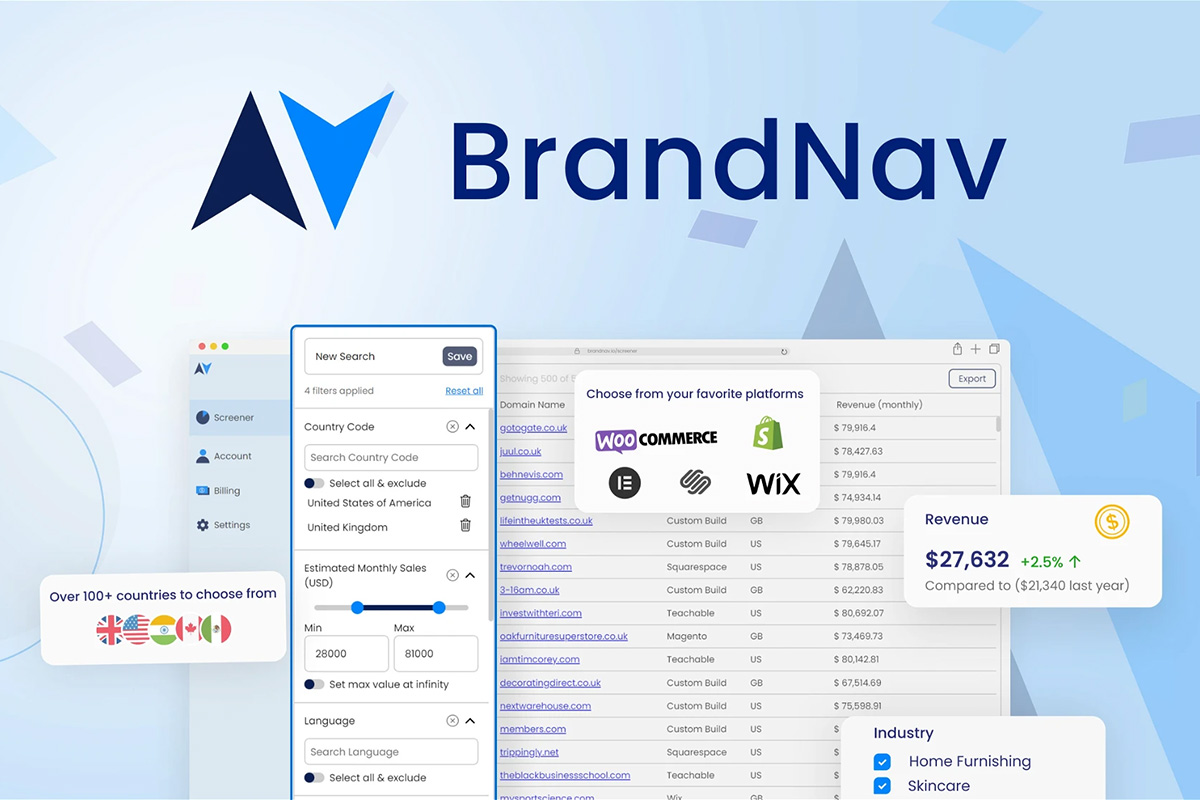 BrandNav is the leading sales intelligence platform for eCommerce DTC companies. BrandNav provides insights on 14.5 million active eCommerce DTC companies, including their sales data, social media data, and contact information.
The platform offers features that allow users to track, research, and analyze brands across the eCommerce landscape. BrandNav's data-driven insights help brands to identify opportunities, optimize their strategies, and drive growth.
With BrandNav, you can easily add criteria such as location, industry, size, and more to create a list tailored to your needs. This makes it easy to segment your leads by interest and demographics so that you can customize your marketing campaigns further.
It has the world's most accurate database, which is regularly updated. As a result, this platform is ideal for lead generation, market research, and data enrichment. Its data is also very comprehensive, covering all the major markets.
This tool is excited to be partnering with Appsumo to offer a lifetime deal on the eCommerce website platform. For a limited time, you can get BrandNav for just $79. That's an incredible price for an eCommerce website that will make your business look exclusive. So, get it while it's available at this special price.
Meet BrandNav
TL;DR
Its database is updated daily and uses the latest data mining technology to ensure that the data is of the highest quality.
Alternatives to: 17hats, TextExpander, The ROI Shop.
This is easy to use and lets you quickly find leads that are a good fit for your business.
Best for: Marketers, Sales managers, Small businesses.
Ideal for lead generation
30+ search criteria
1,500+ technologies tracking
social profiles tracking
estimated monthly revenue
GDPR compliant
Features included in All Plans
Build ultra-specific eCommerce lead
Sub-industry specific database
High-quality prospecting-worthy leads
Frequently updated database
Worldwide data from over 200 countries