SQR QR Generator – Dynamic Short links and QR codes
SQR is an excellent QR code maker with dynamic short links & unique domains.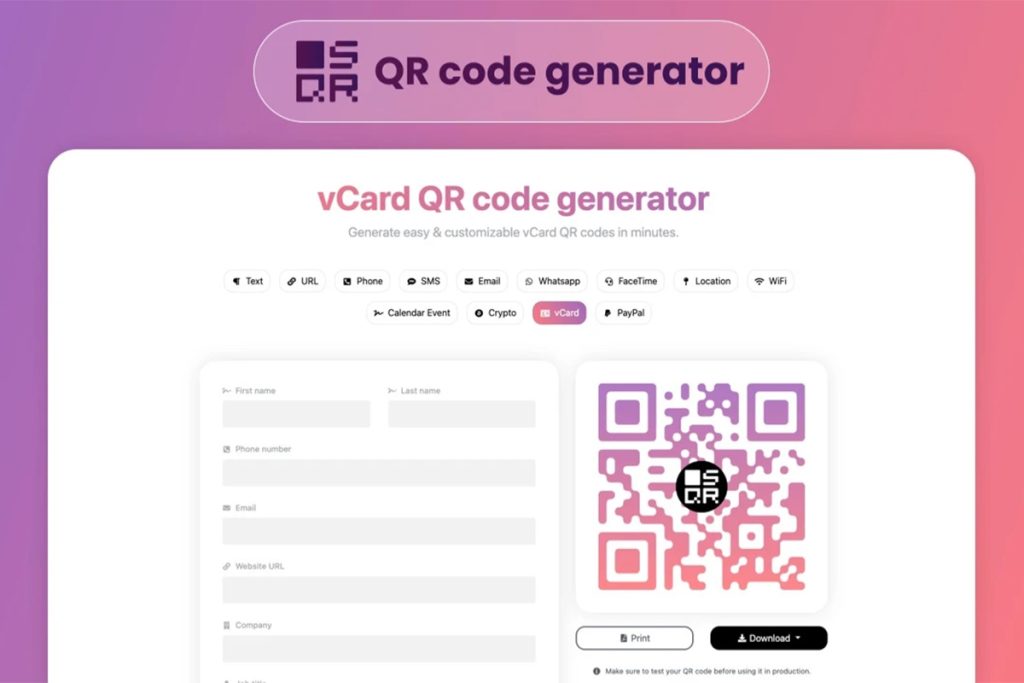 SQR QR Generator is a useful tool for creating QR codes that let users construct personalized domains and dynamic short links. In addition, the platform provides an easy-to-use interface that simplifies creating and managing your QR.
You can create unique QR codes for each product or service you offer and track how many people scanned each code. It also allows you to create custom domains for your QR, easily sharing them with customers and prospects. With SQR QR Generator, you can create dynamic short links and QR that are perfect for marketing and promotional campaigns.
In addition, SQR makes it easy to track clicks and conversions, and you can customize your links to match your brand. This makes them more eye-catching and engaging for your audience and creates custom QR that can be used to track clicks, views, and conversions. The advanced QR allow you to add logos, colors, and call-to-action buttons.
SQR QR Generator offers a lifetime deal on Appsumo for just $79. The Appsumo lifetime deal gives you access to SQR's Pro plan, which includes all of these features and more. So get lifetime access to SQR today and take your business to the next level.
Meet SQR QR Generator
TL;DR
It is easy to create dynamic short links and QR codes that can be used to track your website's traffic or promote your business.
Alternatives to: Clean Share, Bitly, Square QR.
With SQR, you can add retargeting pixels to your QR codes and short links. This allows you to reach your customers with targeted ads across the web.
Best for: Marketers, Marketing agencies, Real estate.
Key Features of SQR QR Generator
QR Templates
Privacy
Tracking Pixels
Custom Domains
Projects
Editable QR Code
Features included in All Plans
Bulk QR Code Generator
API QR Code Generator
Customizable Elements
Unlimited Trackable short links
Unlimited Customisable QR images
Free QR code generator with logo