Taskade
A powerful organization and collaboration tool help remote and distributed teams get work done efficiently.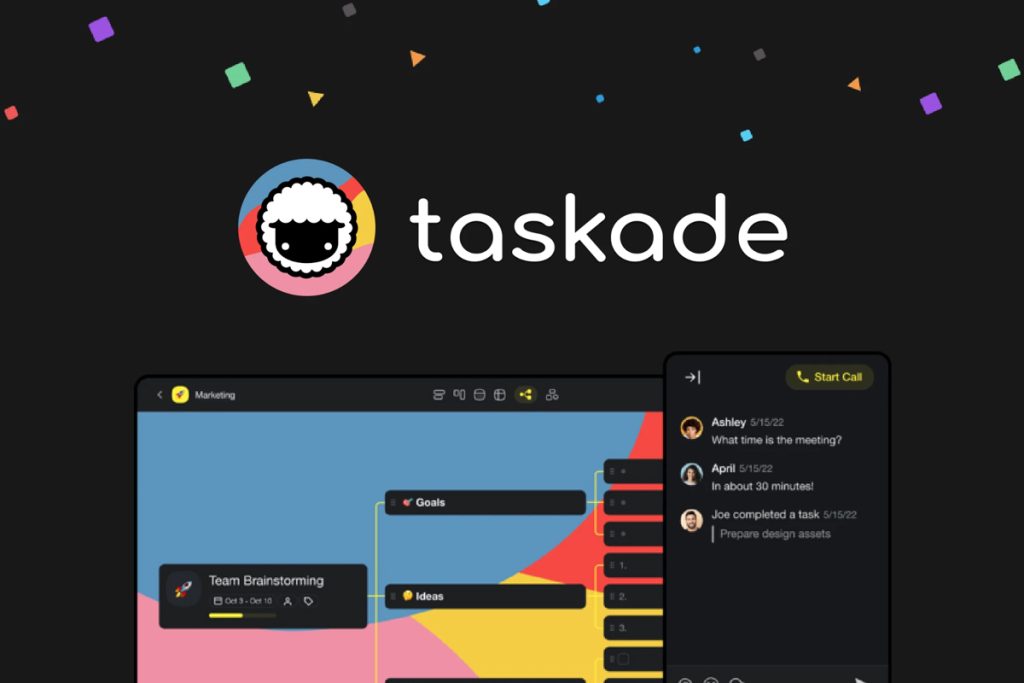 Taskade is the ultimate collaboration tool for modern teams. It gives everything to be organized and keep track off, all in one place. You can create tasks, share notes, and chat together in real-time. Plus, it makes it easy to stay connected with your team, no matter where you are. It is the ideal tool for any team, large or small.
You can create to-do lists, set priorities, and delegate tasks. You can add notes and attach files to each task, so everyone has all the information they need to complete the task.
This tool makes it easy to stay on top of your work and is perfect for team collaboration. With Taskade, you can get the work done faster.
With this, you can easily keep track of your team's progress and stay up to date in all parts, wherever you are. The perfect way to get things done if you're working on a project or planning future milestones.
The Taskade extension also has a built-in chat function so you can collaborate with others on your tasks and goals. This is an excellent tool who wants to be more productive and embodied.
Taskade is straight and easy to use. It has a lifetime deal available on Appsumo. The taskade lifetime deal includes access to the product's features, including task management, project management, collaboration, and more.
The Appsumo lifetime deal is a great way to get started with Taskade. Thanks for considering Taskade as your go-to task management tool. We hope you take advantage of the taskade lifetime deal on Appsumo.
Meet Taskade
TL;DR
Collaborate with team members on the same page and edit projects together in real-time.
Alternatives to: Notion, Slack, Trello
It creates it easy to stay organized and on track, whether working on a personal project or managing a team.
Best for: Product managers, Project managers, Remote teams
Key Features of Taskade
Time Tracking
Task Tracking
Task Scheduling
Task Assigning
Reporting (Analytics)
Recurring Task Management
Progress Tracking
Gantt Charts
Alerts
Collaboration Tools
Percent-Complete Tracking
Track Habits and Goals
Create Notes & Outlines
To-Do List Manager
Task Reminders
Mind Maps to plan better
Features included in All Plans
Create beautiful task lists, notes, and outlines
Share and collaborate with others instantly
Invite team members to workspaces
Chat and work together in real-time
Create unlimited nested outlines with an infinite hierarchy
Tag and filter tasks using #hashtags and @mentions
Real-time syncing across all your devices
Simple, fast, and easy to use
Calendar for your tasks and projects
Search across all folders and workspaces
Beautiful and minimal interface
Elegantly simple, free to use