Codegrip
An automated code review tool helps to save time on code reviews allowing them to improve code quality at its best.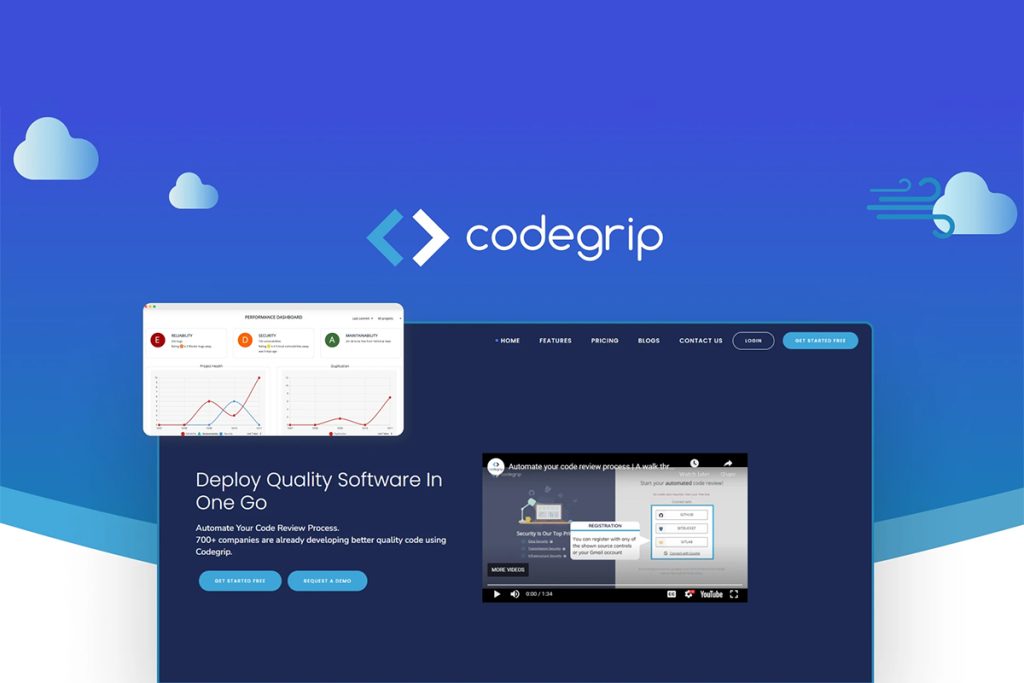 Codegrip automatically analyzes code for bugs, smells, and vulnerabilities. It also scans them for any security issues. In addition, it is constantly updated with the latest coding standards and best practices, so developers can be confident that their code meets the highest standards.
this Code review tool can be tedious and time-consuming, particularly for large projects with hundreds or thousands of lines of code. It automates this process by scanning the source code for issues and providing a report that developers can use to improve their quality.
The process of review provides an interactive interface that makes it easy to identify and fix potential problems with the code. It also offers a variety of features that make it easy to customize the process of review to meet the specific needs of a project.
In addition to static analysis, this tool provides support for dynamic analysis, which can help developers identify and fix security issues. As a result, it is an essential tool for any developer who wants to improve quality and reduce technical debt.
Codegrip is now available as a lifetime deal on Appsumo. This deal includes unlimited users and projects, increased storage, and priority support. It is essential for any developer who wants to streamline their workflow.
The lifetime deal on Appsumo is an excellent opportunity to get Codegrip at a deeply discounted price. Don't miss out on this great deal.
Meet Codegrip
TL;DR
The only code review tool provides advanced code metrics on a project's health and the teams' performance.
Alternative to: Azure DevOps Server, Kiuwan, Planio, CodeScan.
It also offers static analysis, which can identify code errors and potential security vulnerabilities.
Best for: Developers, Project managers, QA.
Key Features of Codegrip
Bug Tracking
Code Review
Collaboration Tools
No code storage
Slack Integrations
Dashboard view
Features Included in All Plans
Automated Code Review
No Code Storage Policy
Suggested solutions
Manage Code Duplications
Rule Customization
Access Controls/Permissions