WP 301 Redirects
Improve SEO and customer experience by finding broken links, 404 errors and site redirects.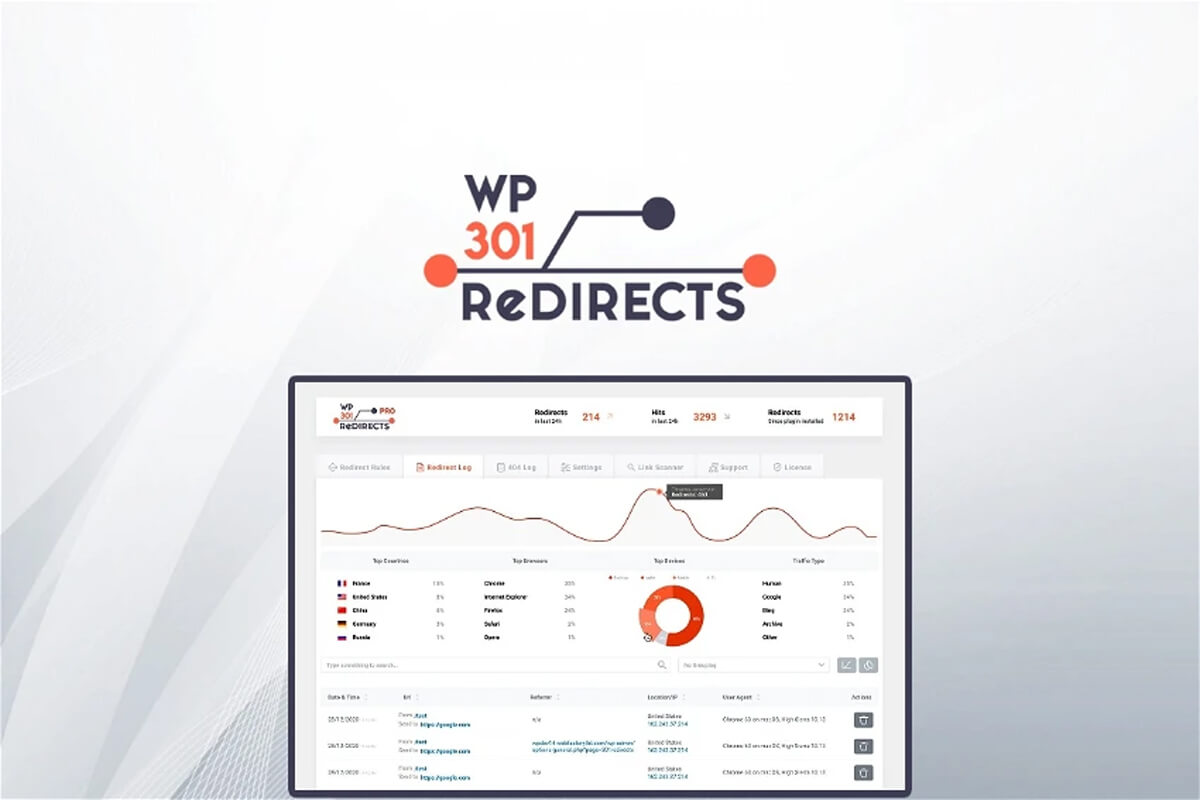 When a page is moved or deleted, 301 redirect ensures visitors are directed to the new location. This helps to keep traffic flowing smoothly and prevents confusion or frustration.
WP 301 Redirects lets you remotely monitor sites, sites' redirects, and 404 logs and perform remote actions without logging in to individual sites. With this plugin, you can set up redirects from one page to another or from one URL to another. You can also specify the HTTP status code that should be used for each redirect.
The 301 redirect tells your browser that the page has moved permanently, and it should update its bookmarks accordingly. The advantage of a 301 redirect is that it preserves your search engine rankings for the redirected page.
WP 301 Redirects is an essential tool for anyone with a WordPress website who wants to ensure their site runs smoothly and efficiently. This is available as a free or premium version. The premium version includes all the features listed above and more.
So, get WP 301 Redirects today to take control of your website's URL redirection. This is one of the best plugins for managing URL redirects on your WordPress site.
Meet WP 301 Redirects
TL;DR
Works with all themes and plugins. It helps create and manage URL redirects.
Alternatively, you can also create a keyless site license and install the plugin without a license key.
Manage redirects to update the URL of an already published page or post.
It's created to help you regain the traffic and tell Google if you edit any post/page URLs so it knows where to find them.
Key Features
Automatic redirects
Quickly check every outgoing link
Nice outgoing affiliate links
Easily handle any redirection
Easy to use a redirection plugin
Premium WordPress plugin
Features included in All Plans
Instantly Boost Meaningful Traffic
Take Control Over Redirects
Scan & Verify Every Link
Ignore Bad Traffic
Fast & Friendly Support
Errorless performance