Backlink Checker
Keep track of your backlinks and verify their indexing status.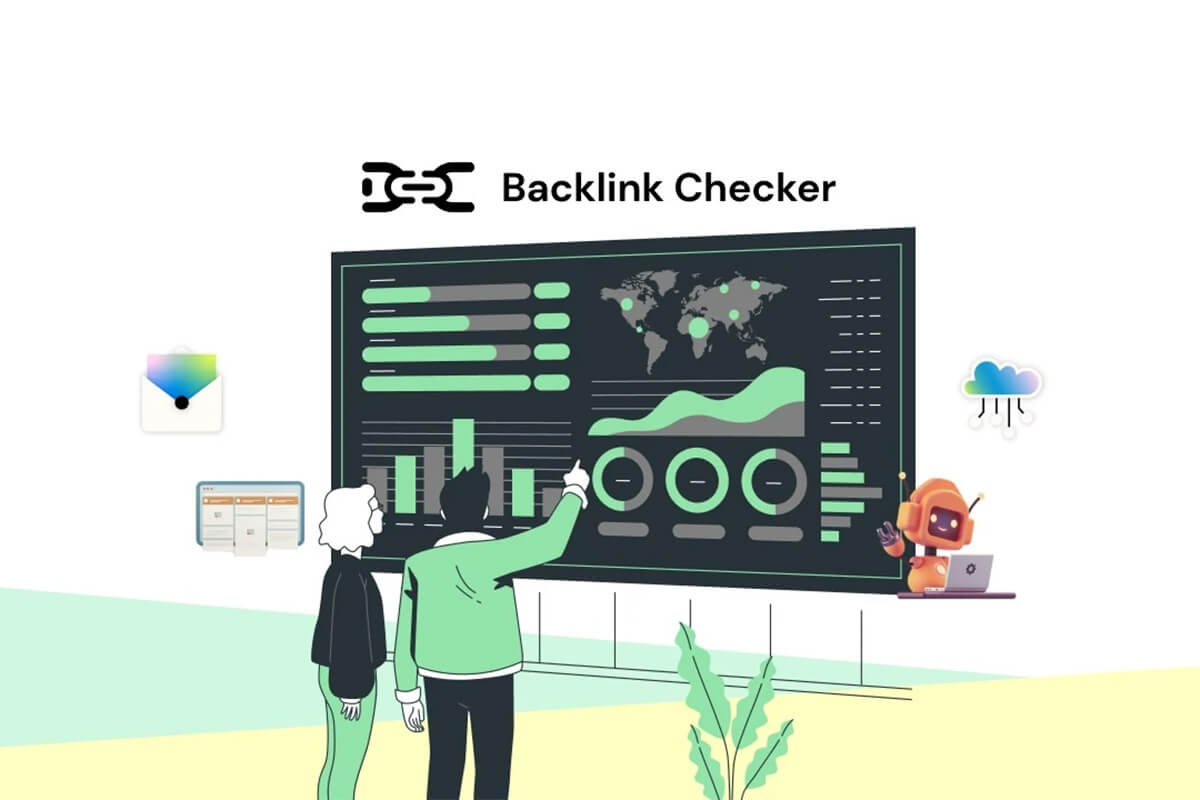 Backlink Checker is a powerful tool designed to analyze and assess the backlink profile of any given domain or URL. Its primary purpose is to provide valuable insights into the number and quality of backlinks that point to a specific website. It helps users understand their link-building strategy and overall online authority.
This tool thoroughly examines the backlinks pointing to your website. You'll receive detailed reports on the number of backlinks, their quality, and their sources. It also evaluates the website's authority and credibility, which helps identify high-quality links that positively impact your SEO efforts.
By analyzing the backlinks of competitors, Backlink Checker helps users discover valuable link building opportunities. It reveals which websites link to the competition but not to them, allowing users to strategically target those sites for outreach. Additionally, it offers advanced filtering options, enabling users to refine their analysis based on specific criteria.
Moreover, this tool boasts an intuitive interface that allows you to navigate through the data effortlessly. You can get the information you need with just a few clicks. Furthermore, it receives detailed and actionable reports in various formats, making it easy to share information with your team or clients.
Plus, with this tool, you can check the indexing status of your backlinks to ensure search engines have recognized and included them in their databases. Indexed backlinks contribute to improved search engine visibility.
Unlock the potential of your website's backlink profile with Backlink Checker to improve Search Engine rankings. Visit Appsumo right away to gain lifetime access to the tool. You can handle your backlink analysis like never before for just $39!
Meet Backlink Checker
TL;DR
Keep track of your backlinks – receive notifications if any backlink is removed or if there are changes to the rel-tag or anchor.
Alternatives to: Ahrefs, SEO PowerSuite, and SEOBuddy
Set the frequency and add subscribers to receive email notifications for backlink reports after each crawl, on a weekly basis, or monthly.
Best for: Marketers, Marketing agencies, Small businesses.
Key Features of Backlink Checker
Backlink Verification
Regular Updates
Email Notifications
Public Lists for Agencies
Link Monitoring Logs
Secure Cloud-based Solution
Automated Backlink Detection
Features included in All Plans
Choose your monitoring rate – once, weekly, or monthly
Add subscribers to lists to get email notifications with monitoring report
Link monitoring logs to see every link's current status & older logs
Make your list public & send it to your clients or social media
Get email notifications if a backlink goes missing, rel tag, or an anchor is changed