Writeme.Ai
AI-based writing assistant software that writes high-quality content in a second.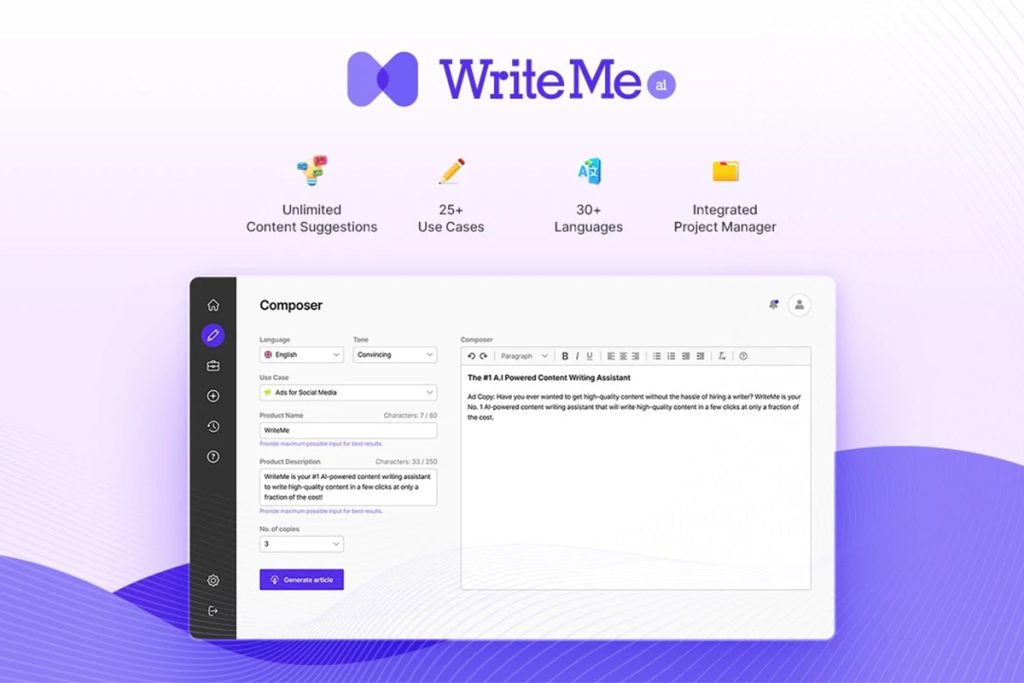 Writeme.Ai is a powerful AI text generator that helps content creators quickly change raw ideas into well-versed content that finds the point across to their audience.
It manages the power of artificial intelligence (AI) to assist you in writing, editing and proofreading your content. The Writeme.Ai text generator is feature-rich and highly responsive, making it easy to get your point across.
It has over half a million articles in its database, organized into multiple categories, so you can always find the perfect article for your needs. In addition, It provides suggestions on improving your writing and making it more engaging for your readers.
There are many different automation platforms on the market, but Writeme.ai is one of the most popular. This is because this AI uses deep learning methods with GPT 2 and GPT 3 to produce effective quality content.
With this tool, content creators can now focus on value addition and scaling, as the tool efficiently generates ideas and scales production. So if you're looking for a AI tool to help you save time and improve your writing, Writeme.Ai is worth checking out!
Writeme.Ai is available as a lifetime deal on AppSumo. With this deal, you'll get access to the Ai for life at a considerable discount. Don't miss this opportunity to get this tool at a massive discount. Get it now on AppSumo.
Meet Writeme.Ai
TL;DR
It is effective in helping content writers overcome creative blocks by providing ideas and suggestions for topics they can write about.
Alternatives to: AISEO, WriterZen, TextWizard.
It uses natural language processing and artificial intelligence to understand the user's needs and generate relevant content.
Best for: Bloggers, Content creators, Entrepreneur-curious.
Key Features Writeme.Ai
Tone checker
Grammar Check
Auto-Save
Autocomplete
Autocorrect
Content Ideas
Document Export
Long-Form Content
Features included in All Plans
Sentence Rephraser
Style Editor
Engagement Metrics
Sentence formatting
Assisted Content Creation
Automated Text Generation
Multi-Language