To reach your target audience effectively, advanced video editing software is indispensable. However, creating high-quality and engaging videos can be a time-consuming and challenging endeavor. This is where video-generating AI tools come into the picture. These tools use artificial intelligence to generate videos automatically from a given script or text input.
Steve AI has been a popular choice for video-generating AI tools, but several other Steve AI alternatives are available that can deliver the desired results. However, if you're looking for an alternative to Steve AI, plenty of options are available. Here is the list of the top 6 Steve AI alternatives video-generating tools on the market today.
What is Steve AI
Steve.AI is an AI technology-based video maker tool that empowers users to create animation and video. It makes it simple to produce high-quality video content with little effort. Just enter the text once, and the tool will do the rest with just a few clicks. It is built to accelerate the process of video campaign creation for AI video makers, marketers, and salespeople, helping them save valuable time.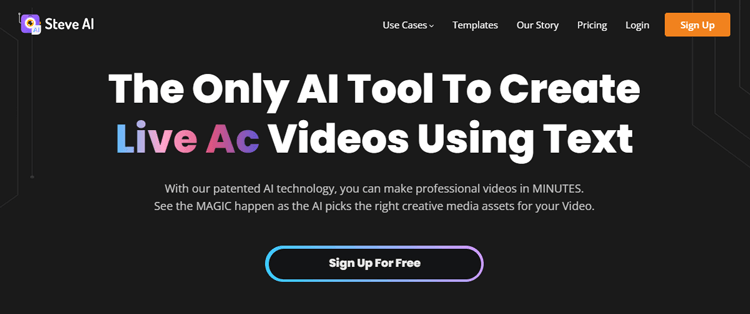 This advanced video editing software can understand the context of the video topic by analyzing the script and keywords and selecting appropriate visuals for videos. It also comes with script and blog-to-video features and integrates with media libraries, making it a comprehensive tool for creating professional videos. With over 1,000 human and animal characters, actions, expressions, and backgrounds to choose from, Steve.AI is suitable for both experienced and inexperienced video creators.
Benefits of using video-generating tools
Using video maker tools that are affordable yet professional can be an excellent option for professionals. We will provide a brief overview of the six main benefits of using these software tools.
Saves time: Using video editing tools can simplify your video production process, thereby saving you time and effort. By creating videos on a regular basis, you can determine which ones are well-received by your audience.
Improves efficiency: With video-generating tools, you can streamline your video creation process, allowing you to produce more content in less time. This can be especially beneficial for an online video editor that needs to create a large volume of videos to promote its products or services.
Increase user engagement: Videos are more engaging than text or images alone. AI video generator tools allow you to create high-quality videos that capture the attention of your audience and keep them engaged with your content.
User-friendly: Many video-generating tools are designed to be user-friendly and easy to use, making them accessible to people with little or no video editing experience.
Provides flexibility: These tools offer a wide range of templates, themes, and visual elements that allow you to create videos for different purposes. This flexibility makes it easier to create videos that meet your specific needs and goals.
Productivity increase: Utilizing high-quality video editing software is a cost-effective and time-efficient solution that can enhance your production value.
List of the top 6 Steve AI alternatives
InVideo
InVideo is a web-based tool designed to assist businesses in creating customized videos that align with their branding. Using it, users can access an array of advanced editing options, pre-built templates, and a vast content library containing images and videos sourced. The platform offers over 1500 customizable video templates that can meet online video editor needs.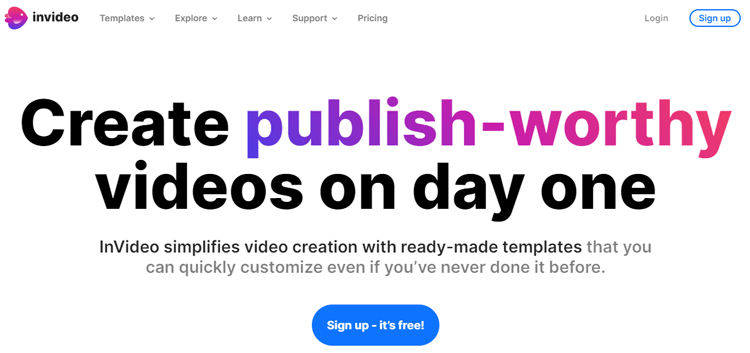 InVideo allows users to create videos in any language and of any length, up to a maximum of fifteen minutes. Moreover, the automated text-to-speech feature enables users to input text and have it transformed into voice available in different languages.
Also, it provides users with in-depth statistics and reports on parameters like social reach, impressions, and the total number of videos across other platforms. These analytics provide users with a better understanding of their video performance and help them optimize their content accordingly.
Key features:
API
Animation
Audio Capture
Brand Overlay
Bulk Uploading
Closed Captions
Collaboration Tools
Content Library
Pricing:
Monthly:
Free: $0/month
Business: $20/month
Unlimited: $60/month
Yearly:
Free: $0/year
Business: $10/year
Unlimited: $30/year
Canva
Canva is a graphic design tool that allows users to create a variety of visual content, including social media graphics, flyers, posters, presentations, and more. It is an online platform that provides users with access to a vast collection of pre-made templates, stock photos, illustrations, and graphics, making it easy to create professional-looking designs. It is incredibly user-friendly, and its drag-and-drop interface makes it easy to customize templates with various design elements.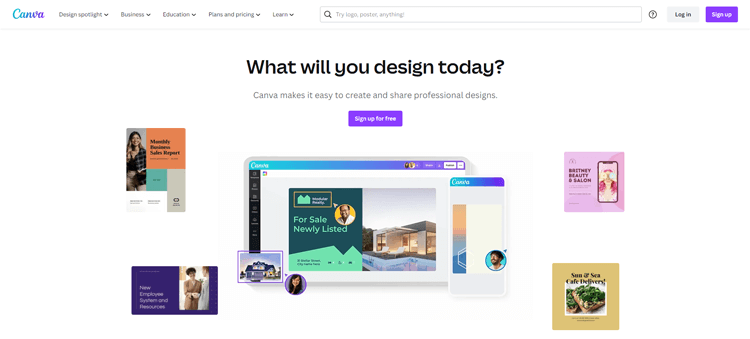 With Canva's design tools, users can create designs in various formats and sizes, perfect for all types of projects. Moreover, this platform offers a range of collaboration features, allowing multiple users to work on the same project simultaneously. It also provides a range of features for businesses and teams, including brand kit creation, team collaboration, and content marketers.
Pricing:
Monthly:
Canva free: $0/ month for one or more people
Canva Pro: $6.49/ month for one person
Canva for teams: $8.49/ month for the first five people
Yearly:
Canva free: $0/ year for one or more people
Canva Pro: $54.99/ year for one person
Canva for teams: $84.90/ year for the first five people
BHuman
Another Steve AI alternatives tool is BHuman. This is a platform that utilizes artificial intelligence to generate a vast array of personalized videos that appear realistic. It has the ability to clone your face and voice, which enables the production of customized videos. Additionally, you can upload your own spreadsheet or extract data from your CRM through Zapier to add more information for each personalized variable.
The platform enables you to download video links and integrate them into your personalized cold outreach or share them with your list through email or SMS. BHuman streamlines your workflow and facilitates excellent automation by connecting to your favorite apps through Zapier.
Also, this video maker allows you to create actor profiles for everyone on your team, allowing you to expand your marketing strategy beyond a single individual. The AI personalization is sophisticated enough to handle diversity in features such as facial hair, skin color, and more.
Key Features:
Clone yourself for personalized videos
Voice cloning capability
Compatible with any language
Send videos via email or SMS directly from the platform
LinkedIn automation for seamless outreach
Background mode for uninterrupted video creation
API access for customized integrations
Team collaboration for streamlined workflow
In-app chat feature for accessible communication with other users
Excellent customer support to assist with any inquiries or issues
Price: One-time purchase of $49
Eassiy Bundle for Video Solutions
Eassiy bundle for video solutions is a valid multimedia software package that offers a wide range of video conversion, compression, and editing programs. This versatile software can convert, compress, edit, and share various multimedia file formats. This video maker software also features batch conversion functionality, saving you a lot of time. It makes video editing and conversion more efficient and effective for all creative video content creators.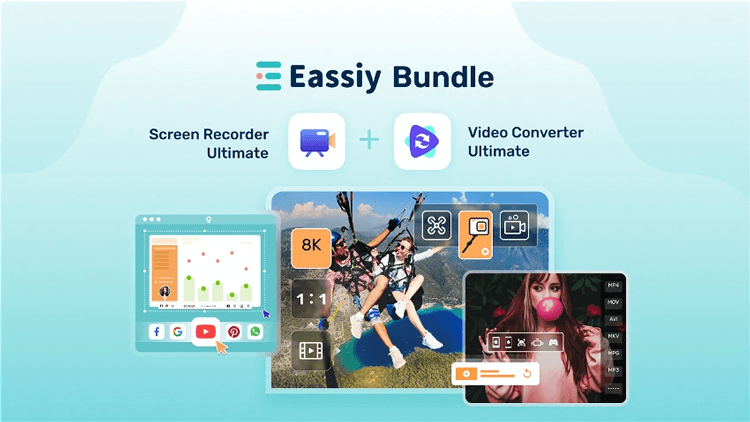 This platform uses powerful conversion technology to transform and compress 8K/5K/4K/HD video files in minutes without over-encoding/decoding. Furthermore, the software optimizes the conversion speed with multi-core CPU optimization, boosting your MP4 conversion speed by up to 60 times.
Key features:
10+ screen recording and editing tools
Customizable recording area
Schedule, edit, or auto-stop recording
Real-time annotation
Auto-split
Set hotkeys
20+ multimedia tools
Supports 1000+ video/audio formats and batch conversion
Convert videos to HD, 4K, up to 8K with 60X faster video conversion speed
Merge, cut, crop video, add effects, subtitles, and watermark, reduce video shaking, etc.
Price: One-time purchase of $56
imvidu
Imvidu is a video editing tool that offers a fast and efficient way to edit your videos. With just a few clicks, you can quickly transform your videos into text, saving you time from having to search through hours of footage. This feature is ideal for creating video podcasts, interviews, webinars, presentations, and vlogs.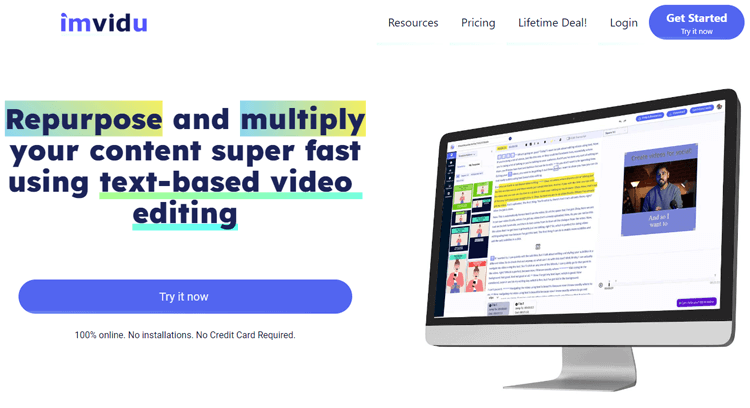 Imvidu also offers a convenient method to transform your videos into social media clips. Instead of manually creating highlights and snippets, you can effortlessly select them from your timeline. It will save you valuable time and simplify the process.
Key features:
Auto Generate & Style Subtitles
Highlight & Snippet
Resize Videos Easily
Style in a Click
Edit Video Using Text
Transcripts
Pricing:
Plan A (Crawl): $89/lifetime
Plan B (Walk): $189/lifetime
Plan C (Run): $289/lifetime
Plan D (Fly): $589/lifetime
Flexclip
Among the AI video editing tools, Flexclip is a remarkably convenient tool for creating attractive and concise videos. Its straightforward interface makes it easy for users to create impressive videos in just a few minutes. This video editing tool offers a variety of features and tools, including customizable text animations, a vast library of stock media, and the ability to import and edit existing footage.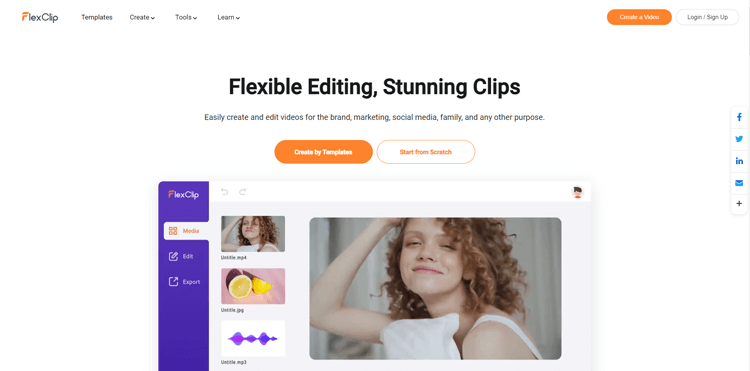 The platform is designed with a drag-and-drop interface that makes it easy for even those with little to no video editing experience to create professional-looking videos quickly. Additionally, it offers pre-made templates and animations that can be customized to fit specific video projects.
Another standout feature of FlexClip is its ability to export videos in high resolutions, which makes it an excellent choice for professional video projects.
Key features:
Add Text, Logos, Music, Filters, and Watermarks to Your Video
Templates Selection
Video Conversion and Compression
Video Trimming, Splitting, and Merging
Screen and Voice Recorder
Transformations
Transitions and Subtitles
Collage
Pricing: One-time purchase of $69
Frequently Asked Questions
What does Steve AI tool do?
With Steve AI, users can utilize the power of AI to effortlessly generate videos from various inputs such as articles, speeches, or tweets. The tool automatically selects suitable images, videos, and music while extracting the most relevant content from your information. If necessary, you can edit the video as per your preferences. Steve AI provides access to a vast library of thousands of animated characters, songs, videos, and images to create unique and distinctive content every time.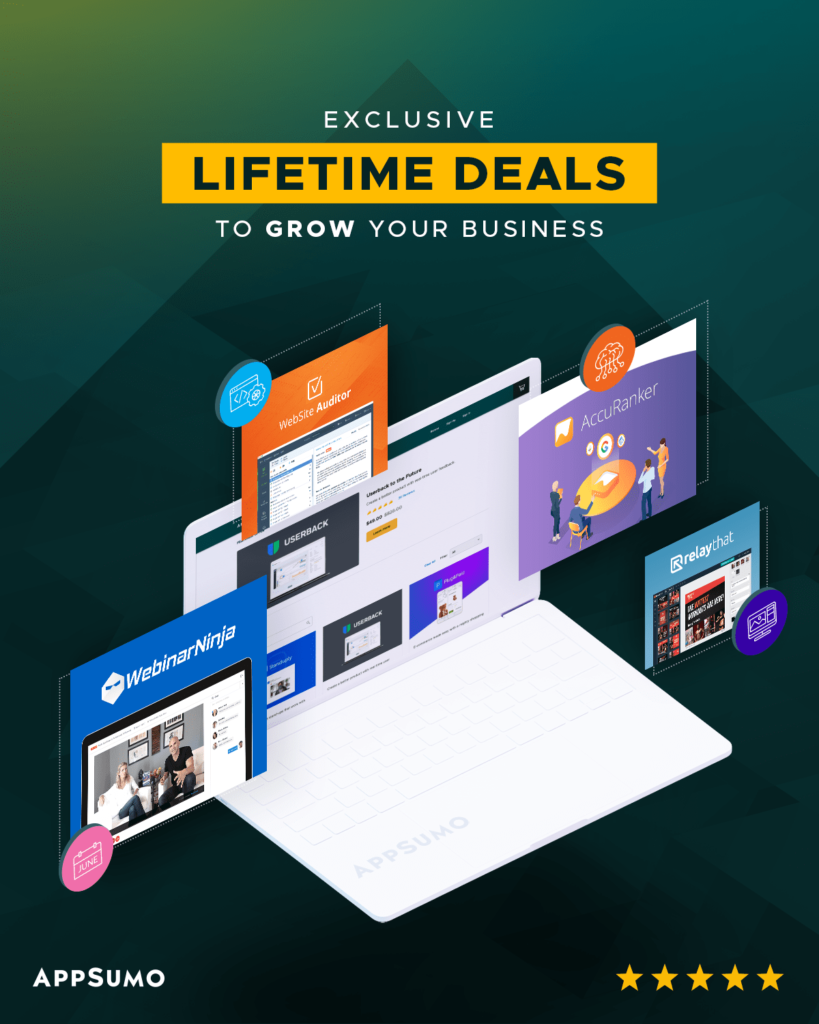 Can Steve AI generate Social media Videos?
The Steve AI platform can produce social media videos as well as educational videos for Instagram, Facebook, Twitter, and YouTube. With a wide selection of templates, customizations, and animations to choose from, users can create their videos effortlessly and promptly. It will help to create engaging video content. Moreover, this platform is an excellent option for creating simple and swift videos based on your blog.
Can an AI system generate videos from text?
Yes, AI systems can generate videos from text using various techniques like natural language processing, computer vision, and machine learning algorithms. It allows users to input the text and select a template, and the AI system will generate a video based on the content and the selected design. These systems can analyze the text and understand the content to create videos automatically.
Can these AI tools make animated videos?
These Steve AI alternatives typically offer a user-friendly interface that allows users to create animated videos. They are often equipped with pre-designed characters, graphics, and animations that can be used to create animated videos effortlessly. The quality of the animated videos generated by these AI-powered tools may vary based on the complexity of the content and the capabilities of the tool.
Final Word
There are a lot of video maker tools available in the market today. We have already discussed the top 6 Steve AI alternatives tools. The most effective approach to determine which one is ideal for you is to utilize a free trial and become familiar with its features. This blog provides a comparison of all of these Steve AI alternatives tools, allowing you to quickly identify which tool can meet your demand.