Steve.AI
Utilize the power of AI to produce engaging videos quickly.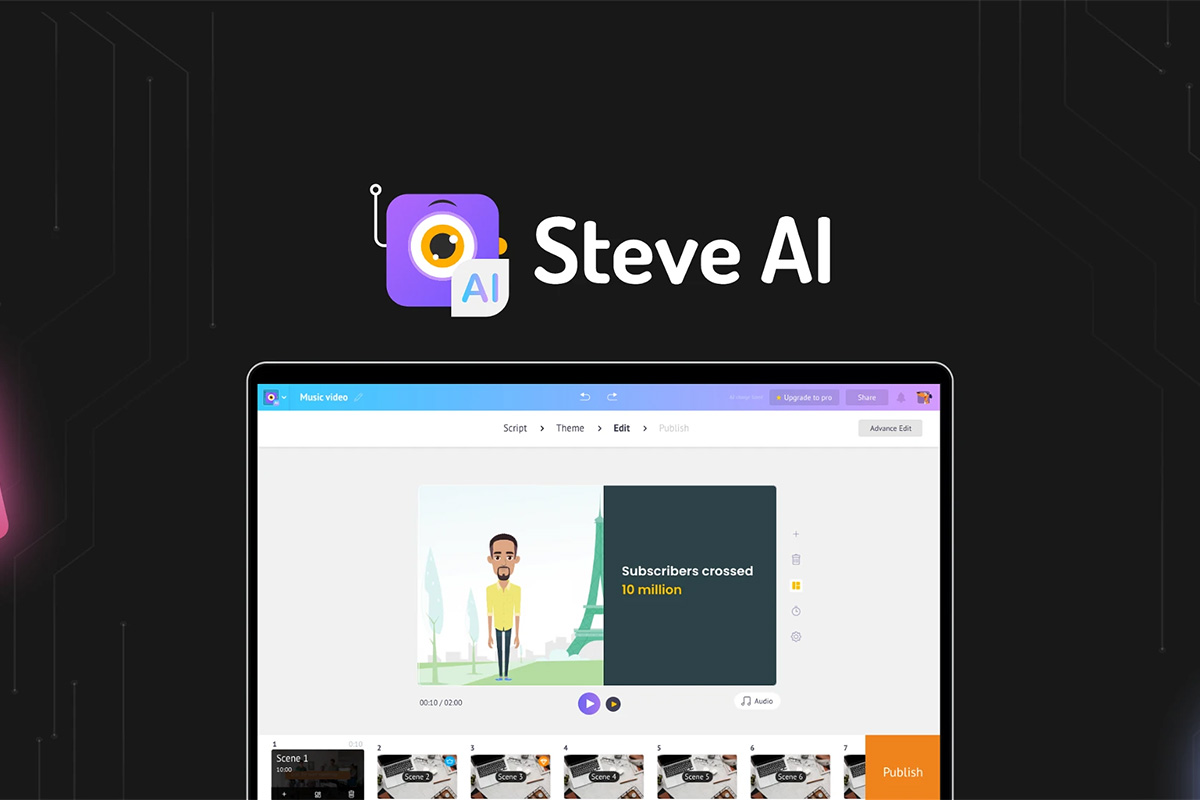 Steve.AI is an AI-powered video creation tool that helps users quickly create captivating animated or live videos from the text. This AI tool makes it easy to create high-quality video content with minimal effort.
It allows users to choose relevant visuals for their videos and leverages Steve.AI's script and blog-to-video features to instantly convert written text into bite-sized videos.
Steve.AI automatically extracts text from your blog URL and then selects small, medium, or large excerpts to turn into wholesome videos. It provides everything you need to create engaging animated and live-action videos, including various themes and templates designed for different use cases, such as educational, promotional, or how-to content.
Steve AI has revolutionized the animation industry by providing a one-stop solution for creators looking to make high-quality content in a flash. It lets you choose from over 1,000 diverse human and animal characters, actions, expressions, and backgrounds to create your project.
They also allow you to customize their editing suite to reflect your branding and stylistic preferences. This tool takes care of the rendering, scenes, music, and voiceovers that are essential for a great video. All you have to do is sit back and watch the magic of Steve.AI. For a limited time, this AI tool is available on Appsumo for only $59 for a lifetime deal – don't miss out.
Meet Steve.AI
TL;DR
Create dynamic videos with visuals, music, and voiceovers by repurposing text and blog content.
Alternatives to: Lumen5, Pictory, Webbitz
Utilize a wide variety of characters, actions, and expressions to quickly and easily create animated videos.
Best for: Content creators, Educators, YouTubers.
Key Features of Steve AI
All current and future video templates
Multiple video styles—live action and animation
No Steve.AI branding, watermark-free videos
20 voiceover accents in English
2K video resolution
Features included in All Plans
Millions of free-to-use videos and images
Upload your own photos, videos, and audio tracks
Exclusive media marketplace
Text to video
Animated characters
Create folder
Team library and shared library