ACE Meetings
Earn rewards by scheduling and managing appointments online.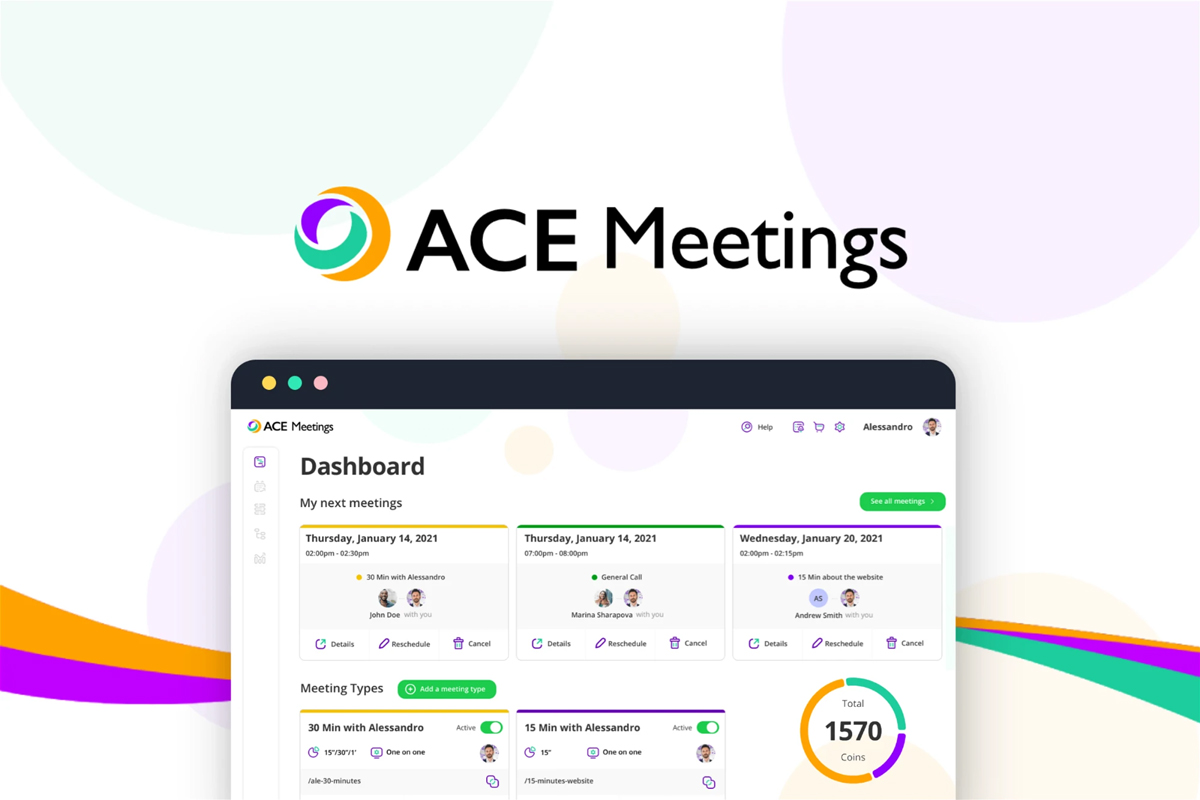 ACE Meetings understands that time is valuable. With this tool, gone are the days of playing email tag to set up a summit. Instead, this is the leading conference scheduler for busy professionals.
The ACE Meetings setup page is intuitive and easy to use, so you'll never have to play email tag to plan a summit again. With ACE, you can quickly create a summit invite and send it out to your participants with just a few clicks.
It allows you to track RSVPs, add and remove participants, and even send out reminders. Whether planning a one-on-one summit or a large conference, it will help you stay organized and on schedule.
Keeping all events in one account allows you to quickly see which days and times work best for everyone without having to sort through several emails.
And if something comes up and you need to reschedule, This tool makes it easy to adjust the time or location of your conference with just a few clicks.
So whether you're scheduling a weekly team meeting or planning a company-wide event, ACE Meetings is the hassle-free way to get everyone on the same page.
Meet ACE Meetings
TL;DR
You can set availability preferences in just a few minutes, Such as adding buffers between calls and choosing multiple duration options.
Alternatives to: Calendly, SimplyBook.me, and Doodle
Gives you the ability to track your summit guests' RSVPs so that you can follow up with them quickly after the meeting.
Best for: Solopreneurs, Small businesses, and Consultants
Key Features of ACE Meetings
Meeting History
Custom booking forms
Preferred times
Reschedule meetings
Email notifications
Embed on your website
Zapier integration
Multiple users
Features included in All Plans
Custom Confirmation Page
Confirmation Page Redirect
Remove Ace Meetings Branding
Ace.page Custom Subdomain
All Calendar And Conferencing Providers
Meeting Rules, Buffers, And Limits