Mokapen
CRM collaborative platform to Manage organizations, projects, support tickets, and sales pipelines.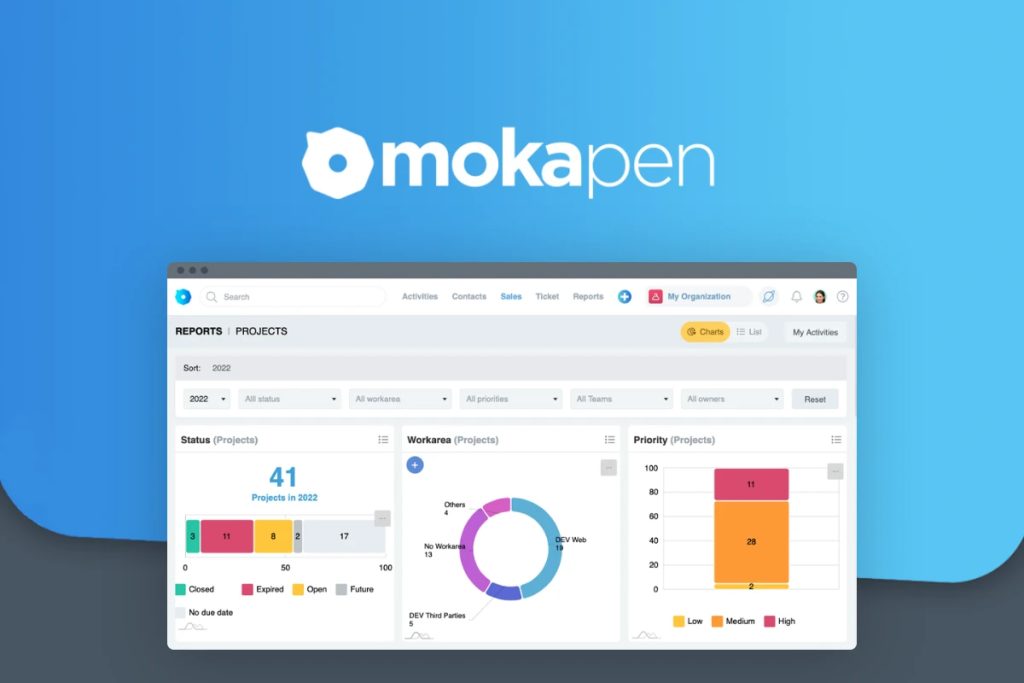 Mokapen is a new collaboration platform that seeks to address the shortcomings of existing solutions on the market. Mokapen is born from the observation that many of these solutions are complex and not modular.
Mokapen is therefore designed to be more user-friendly and intuitive while providing all the features users need. It also has an integrated CRM system, which makes it easier for users to manage their contacts and customers.
This is constantly evolving thanks to the active involvement of its users, who can request the development of new features and plugins according to their needs. Mokapen is easy to use and has a very intuitive interface; it is also possible to test it for free for 30 days.
After this period, if you continue using this tool, you can choose the subscription plan that best suits your needs. Mokapen is the ideal solution for companies that need a flexible and customizable collaboration platform.
It also provides an integrated CRM system, which helps users to keep track of their customers and manage their relationships more effectively. In short, this tool can help users to boost their productivity and streamline their workflows.
It offers comprehensive tools for tracking customer interactions, managing support tickets, and building relationships with potential clients.
Meet Mokapen
TL;DR
Provides a marketplace where you can find and connect with professionals in your industry to grow your network.
Alternative to: Asana, HubSpot
Gives you the ability to see your sales pipeline, customer support requests, and marketing tasks in one place.
Best for: Consultants, Marketing agencies, and Small businesses
Key Features of Mokapen
Collaboration Tools
Access Controls/Permissions
Document Management
Alerts/Notifications
Third-Party Integrations
Search/Filter
File Sharing
Document Storage
Mobile Access
Time Tracking
Features included in All Plans
Reporting/Analytics
Sales Pipeline Management
Contact Management
Workflow Management
Task Management
Document Storage
Task Scheduling
Calendar/Reminder System
Lead Management
Territory Management
Alerts/Notifications
Task Editing/Updating