Lebesgue
Analyze millions of data points to generate your actionable insights.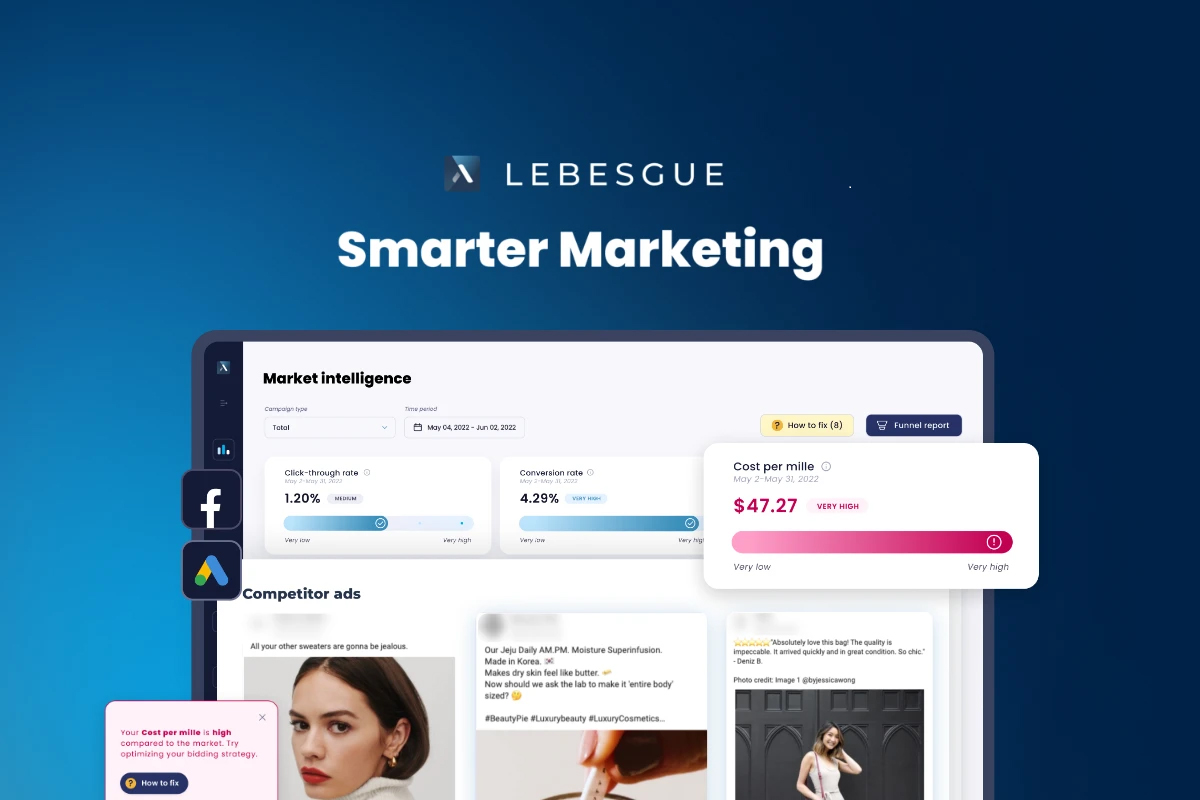 Lebesgue is a data analysis tool that helps businesses do their marketing work. It takes data from all over the internet and analyzes it to see what people say about various products and services.
This powerful tool can help you improve your eCommerce business in a number of ways. It can help you identify your main competitors and track their progress. This useful information can help you to adjust your own strategies accordingly.
With Lebesgue, you can monitor your brand awareness and growth on social media platforms that help you to gauge the effectiveness of your marketing efforts. You can also create high-converting content and choose your preferred writing style to receive ad copy suggestions.
The data-driven approach of Lebesgue has helped marketers to understand their customers better and create more effective marketing strategies. Overall, Lebesgue is a valuable tool that can be used to improve a number of aspects of your eCommerce business.
Meet Lebesgue
TL;DR
Allows businesses to create, track, and analyze their marketing campaigns.
Alternatives to: Agency Analytics, Jasper, Triple Whale
You can confidently scale your marketing efforts and reach your business goals faster.
Best for: eCommerce, Marketers, and Marketing agencies.
Key Features of Lebesgue
Copy creation
Funnel analysis
Ad account red flags
Market benchmarks
Cohort analysis
Ad price forecast
Business report
Premium educational content
GDPR-compliant
Trend and outlier detection
Campaign Analytics
Conversion Tracking
Data Discovery
Performance Metrics
ROI Tracking
Website Analytics.
Features included in All Plans
Integrate with Shopify and WooCommerce stores
Integrate with Instagram, YouTube, Facebook, and Google Ads
LinkedIn, Pinterest, and Twitter insights
LTV analysis per marketing channel (Shopify only)
Competitor analysis (up to 3 competitors per store)
Lifetime value (LTV) analysis
Understand your daily, weekly, and monthly advertising performance
Get business insights on how to improve results, and boost ROI
Identify new marketing trends
Track customer acquisition cost (CAC), conversion rate.