Albato
Allows to create automation between any cloud apps in a few clicks, without a code.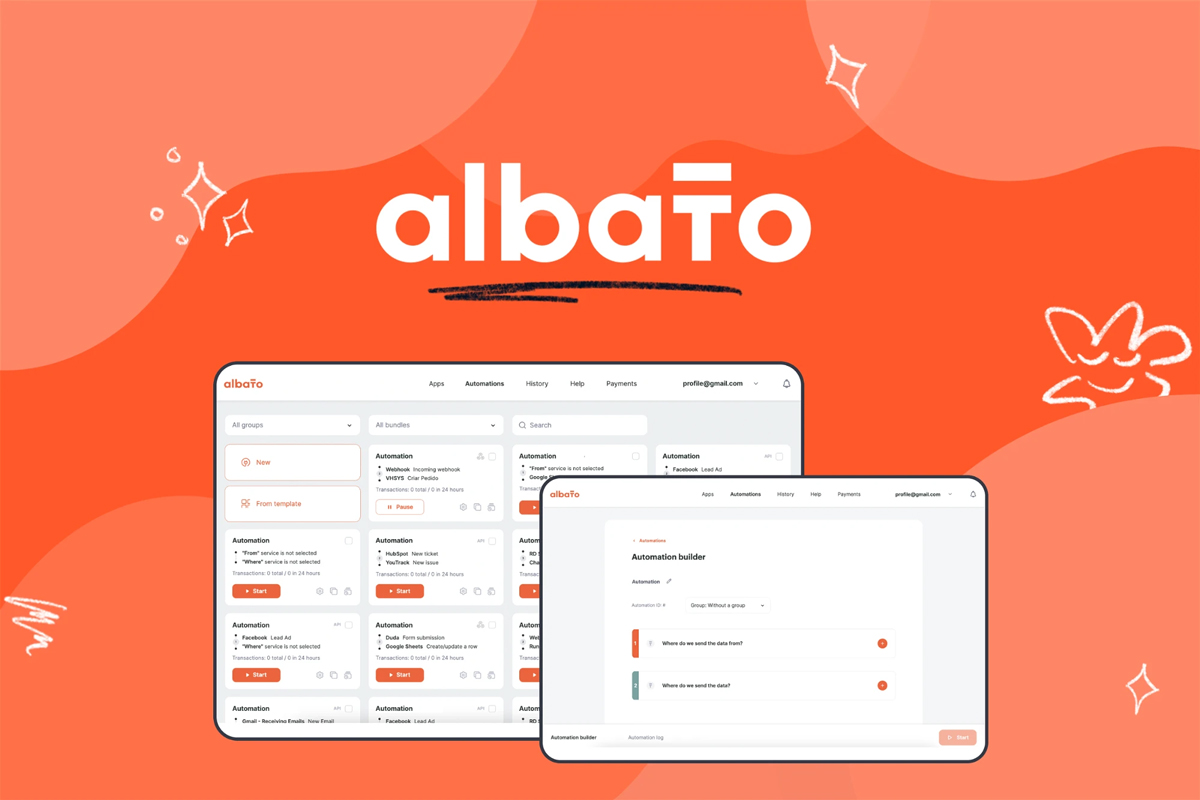 Albato is the leading no-code automation platform that enables businesses of all sizes to automate their workflows without coding or IT skills. It provides a simple yet powerful drag-and-drop interface that makes it easy to connect any apps and create powerful workflows in minutes.
Albato offers a variety of features that make it an essential tool for businesses of all sizes. It is scalable, so that grows with your business. In addition, It is reliable and also offers excellent customer support.
It is also built on top of Amazon Web Services, so you can be confident that it will scale as your needs grow. It is a great way to streamline your business processes, and it's easy to start with it's free plan.
Albato's constantly expanding its library of connectors, making it easier than ever to integrate with new apps and services. Finally, it is reliable, so you can be confident that your automated processes will run smoothly and without error.
So whether you're looking to automate your customer onboarding process or your daily tasks, Albato is the perfect solution.
Meet Albato
TL;DR
Provides a visual designer that lets you design and configures your processes without writing any code.
Alternatives to: Zapier, Make, Workato, and Tray.io
If you can't find the app you need in Albato's library of connectors, you can add it yourself.
Best for: Marketing agencies, eCommerce platforms, and developers looking to boost efficiency with custom, no-code automation
Key Features of albato
Call Logging
CRM
Call Me Option
Email Marketing
Chat (Messaging)
API
ETL
Dashboard
Web Services
Features included in All Plans
Access Controls/Permissions
Data Management
Drag & Drop
Multiple Data Sources
Reporting/Analytics
Third Party Integrations
Workflow Management