Blits.ai
A Conversational AI platform that enables anyone to create a chatbot or voice bot in minutes without any programming experience.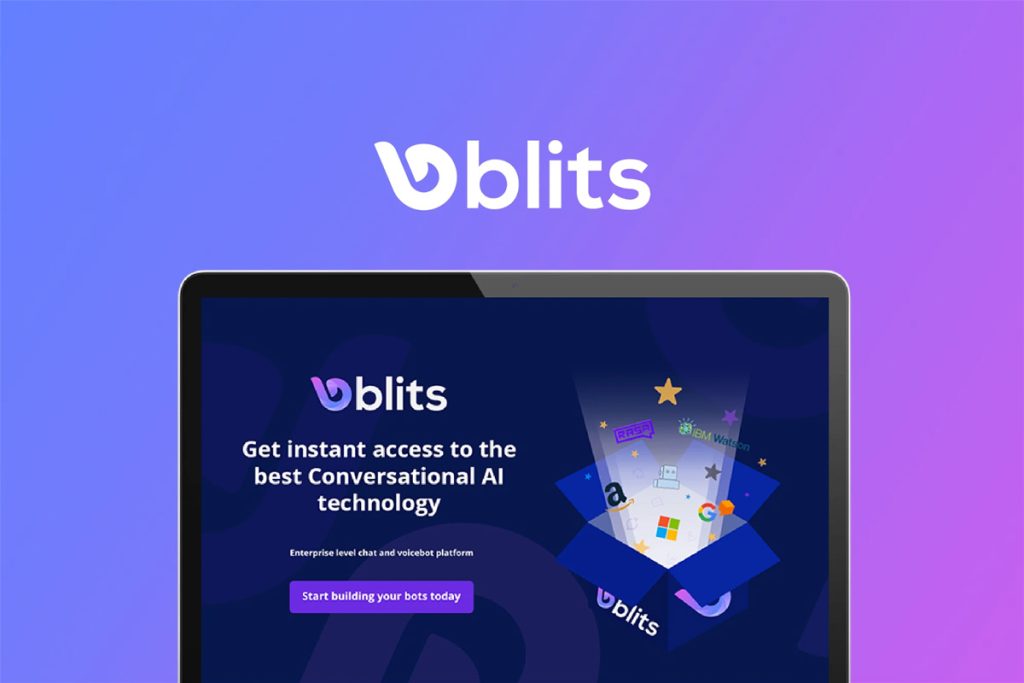 Blits.ai is a chatbot management platform that offers a managed chatbot infrastructure and hosting solution. This makes it an excellent choice for firms without the resources or knowledge to design and manage their chatbot infrastructure who want to use AI-powered customer service.
With Blits.ai, you can able to create chatbots and voicebots without needing to code for multiple use cases. Blits.ai also offers pre-trained models that you can use to create your chatbot or voicebot.
It has pre-built templates and connectors with popular third-party apps, which make it easy to get started. This AI tool also has natural language processing (NLP) bots that can understand what customers say and improve their conversational skills with each interaction.
It's managed solution handles all infrastructure, making it an excellent choice for firms that want to use AI-powered customer service. In addition, it has a team of customer service experts who can help you create a chatbot that meets your customer's needs and provides excellent customer service.
This AI tool uses a unique algorithm that processes user queries and learns from them. This means that this Ai tool understands what users are looking for and gets better at providing relevant results over time.
For a limited time, you can get Blits.ai at an exclusive price through Appsumo. With this Appsumo offer, you can get Blits.ai for just $79. That's an incredible price considering all the features it offers. So get Blits.ai while it's still available at this special price. So take advantage of this fantastic opportunity.
Meet blits.ai
TL;DR
This learns from your data to provide you with relevant information in real-time.
Alternatives to: Google DialogFlow, Nuance, Rasa.
It is secure, scalable, and simple to use, making it the perfect choice for your artificial intelligence needs.
Best for: Customer support, Marketers, and Marketing agencies.
Key Features of Blits.ai
Multi-Language
Pre-Configured Bot
Reporting/Analytics
Speech Recognition
Speech Synthesis
Code-free Development
Contextual Guidance
For Developers
Intent Recognition
Templates & Package
Features included in All Plans
Self-guided onboarding
AI engine costs included
Bot hosting costs included
Import and export templates
Built-in firewall protection and anti-virus software.
Maintain GDPR compliance
Create, train, and implement chat Chatbot
Multi-Channel Communication
Mix and Match AI Technologies