Spiritme
Utilize this AI video generator to create stunning videos with virtual characters quickly.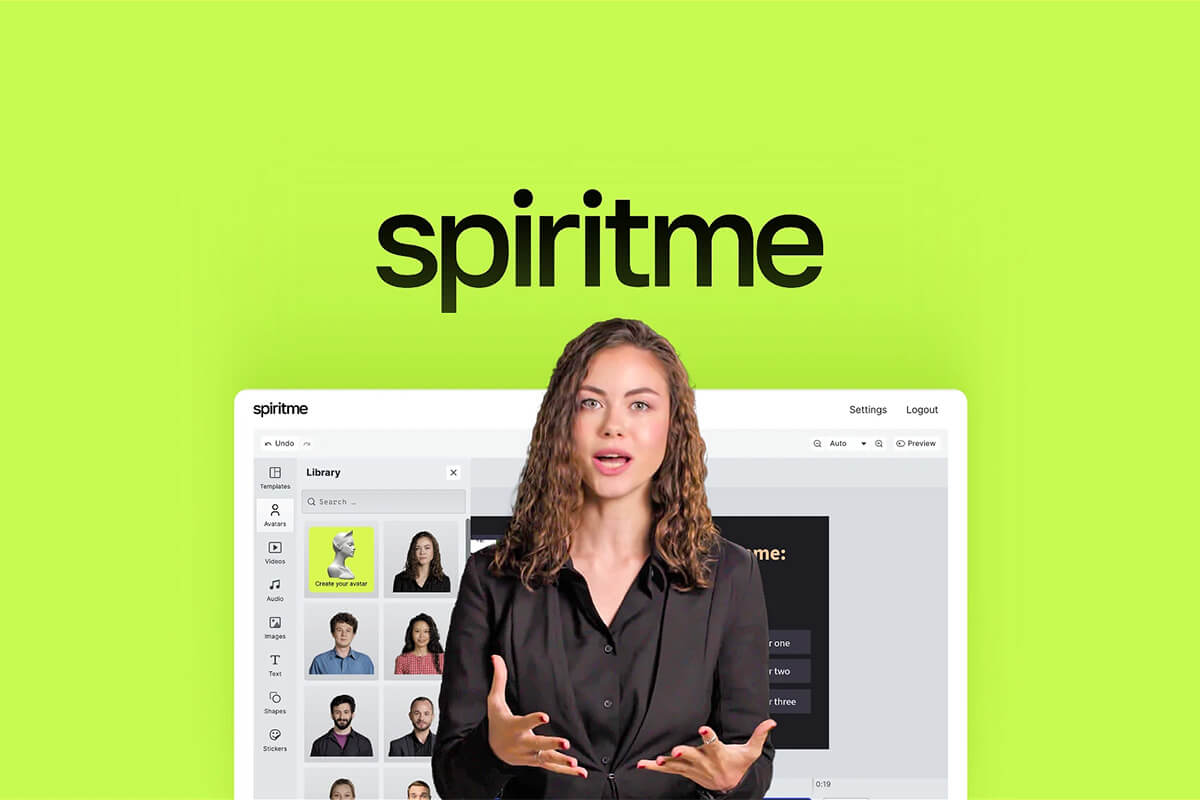 Spiritme is an AI-powered video platform that uses text to speech technology to create customized films and digital avatars. With this platform, you have the freedom to select an avatar from an extensive collection of digital humans. It also allows you to construct an entire ensemble of characters suited for your business endeavors, social media engagements, or YouTube channel.
Additionally, this AI tool can convey a variety of facial expressions, which is different from other AI video generators and guarantees that your audience will experience a genuine connection. It can change the aspect ratio of your video 16:9, 4:3, square, etc. Moreover, position it vertically or horizontally to work perfectly with the platform of your choice.
Upon completion, export your video in either 1080p or 4K HD, guaranteeing pristine clarity for all applications. Most notably, Spiritme facilitates the swift creation of your personal digital avatar in just minutes through a brief video recording within the iOS app. Plus, this platform empowers you to digitize your voice for audio assignments and voiceovers, accommodating 8 supported languages.
The Spiritme tool boasts an intuitive video editor, empowering you to forge professional-grade videos effortlessly. Elevate your visuals by incorporating backgrounds, text, music, images, and more. You can also use the platform's expanding template library to expedite content creation.
Furthermore, this tool presents a selection of over 400 natural sounding voices to articulate your script or you can integrate your very own digital voice. Spanning more than 140 languages and accents, the platform enables global connectivity. Regardless of the chosen voice or language, your avatar flawlessly synchronizes with your audio for impeccable delivery in every instance.
At the heart of Spiritme lies the safeguarding of your digital avatar through the robust shield of two-factor authentication, ensuring that only with your explicit permission can anyone embody your distinctive visage. Seamlessly, it empowers the creation of tailor-made videos, employing lifelike digital visual and vocal avatars proficient in more than 100 languages, culminating in an unparalleled personalized experience.
Enhance your video content using the dynamic capabilities of Spiritme. Get the opportunity to secure a lifetime deal with this remarkable tool through Appsumo at just $49. Don't delay any further. Embark on your journey into the future of video content creation with Spiritme today.
Meet Spiritme
TL;DR
Access a top-level video editing suite that provides the ability to create high-caliber videos tailored for marketing, sales and onboarding purposes.
Alternatives to: Synthesia, Oxolo.
Create an authentic digital representation of yourself and create animated videos that showcase your facial expressions and voice, all powered by advanced AI technology.
Best for: Content creators, Course creators, and Marketers.
Key Features of Spiritme
Expressive Facial Animations
Personalized Video Creation
Crystal Clear Quality
Your Voice, Your Language
Effortless Editing Tools
Security and Authenticity
Features included in All Plans
All stock avatars (including upcoming additions)
Over 200 unique voices available (with upcoming voice additions)
Over 200 languages ​​covered (including all upcoming languages)
A vibrant range of facial expressions is available.
High-definition quality at 1080p resolution
Personalized background options
Ability to upload custom voice files
Limitless downloads
A personalized avatar featuring a custom voice is included.