BlogAssistant
Utilize AI's power to create substantial SEO content in more than 30 languages while ensuring minimal flags for AI-generated content.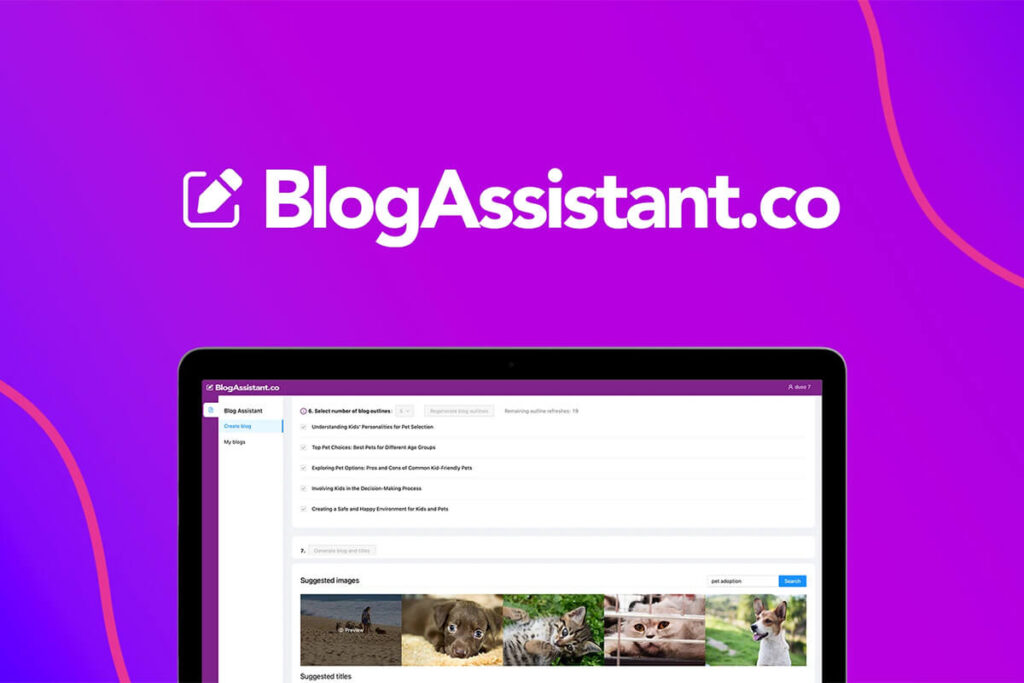 BlogAssistant is the ultimate AI-powered writing tool that revolutionizes your content creation process. It offers comprehensive features ranging from writing and visuals to SEO optimization.
With BlogAssistant, generating SEO-optimized content on any topic is simple. Whether you need short product descriptions or in-depth blogs and articles, this tool delivers results within minutes. Simply input your preferred topic, language, and optimal article length.
Additionally, it can minimize AI content flags, ensuring that your articles are written in over 30 languages. This tool also empowers you to incorporate custom keywords seamlessly into your content or generate relevant keywords.
Furthermore, Creating structured outlines for your blogs and articles is effortless with BlogAssistant. The tool generates outlines that can be easily modified, expanded upon, and regenerated. Also enables you to produce outlines in bulk, allowing your AI assistant to explore various angles.
Plus, with a few clicks, you may quickly select captivating photos to enhance your content. Say goodbye to pricey stock photos as BlogAssistant offers access to three royalty-free image banks-Pixabay, Pexels, and Unsplash. The app automatically suggests relevant images that complement your posts perfectly.
Manage all your content seamlessly through a single dashboard, where you can easily organize it by language, length, and timestamps. Plus, the multi-user feature enables your entire team to collaborate and edit content directly from the database.
Using BlogAssistant, you can alter several factors to improve your AI helper's output. With a lifetime subscription to this tool on Appsumo, boost your content creation. Grab this Saas Deal at $59 and produce content that actually engages your audience.
Meet BlogAssistant
TL;DR
Produce extensive, SEO-optimized content in over 30 languages, covering a wide range of topics while ensuring minimal flags for AI-generated content.
Alternatives to: Copy.ai, Jasper.
Utilize the BlogAssistant app to effortlessly search for relevant images or leverage AI capabilities to generate high-quality, royalty-free images that perfectly complement your content.
Best for: Bloggers, Content creators, Copywriters.
Key Features of BlogAssistant
Higher accuracy
Stackable
GDPR-compliant
API Access
White label
CNAME
Live chat support
Features included in All Plans
Dark Web Monitoring
Ethical Hacking & Pentesting
Commercial-grade monitoring plan
Ethical hacking & pen-testing
Dark web monitoring
All email addresses in 1 domain