Boardflow
A new way to create bookmarks and collect images from the web in a private and collaborative space.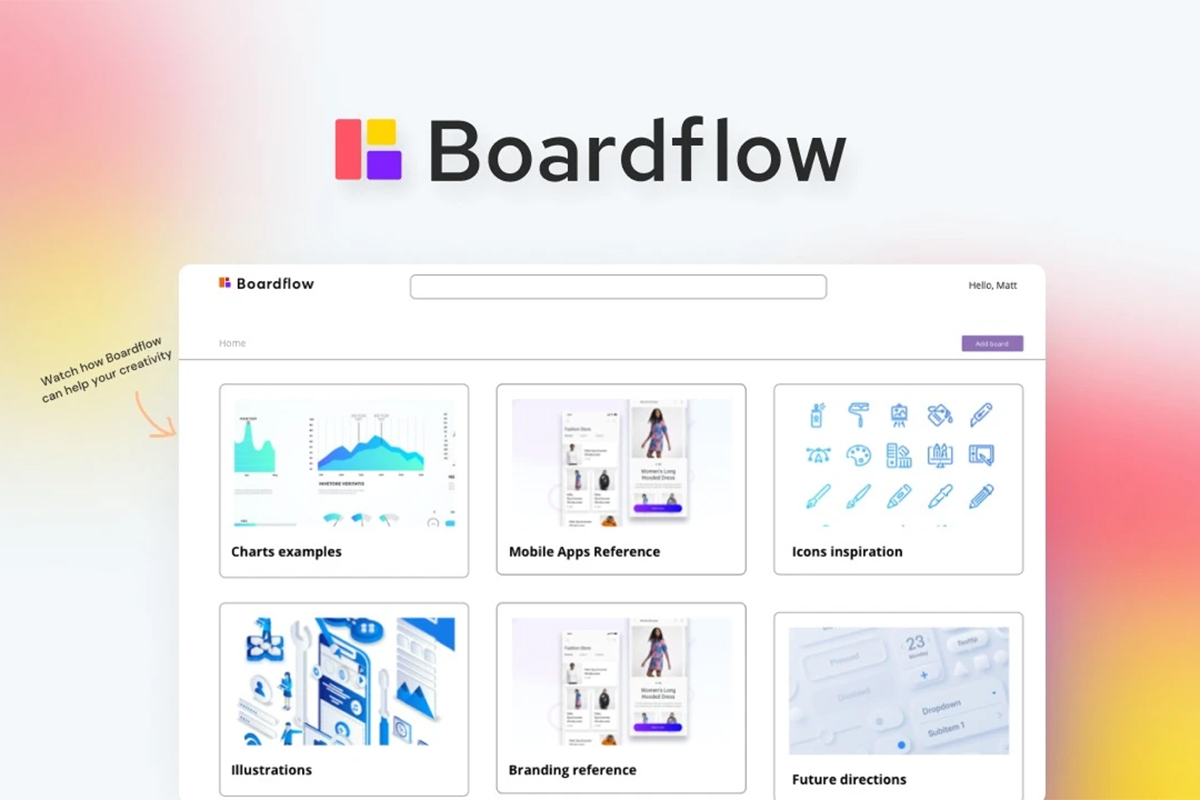 Boardflow is a bookmarking and screenshot tool that also has screenshot-capturing, image-saving, cropping, and page-grabbing features from the browser. With this tool, you can create boards to organize your visual inspiration, collaborate with teammates, and also leave comments and feedbacks.
Boardflow also helps creative professionals to save easily, organize, and share their visual references and inspiration in a private, collaborative space. It also integrated with Drive, so users can easily share their boards from any device.
It also allows professionals to share their Board with others. You can also write comments and tags on images, creating Boardflow is an ideal way to organize and share visual information for anyone who needs to collect and share visual information, whether for work or pleasure. So, Board is an essential tool for creative professionals because it helps them to communicate their ideas visually.
Boardflow's Lifetime Deal on Appsumo is just $69. This is an incredible deal, as it includes access to all of it's features and unlimited use. The Lifetime Deal on Appsumo is an excellent value, and Boardflow is an essential tool for any business. So take advantage of this Appsumo lifetime deal today.
Meet Boardflow.
TL;DR
This tool is perfect for busy creatives who need to access their visual inspiration quickly and easily.
Alternatives to: Vectary.
Easy to add images from anywhere on the web and store them in a private or collaborative space.
Best for: Graphic designers, Videographers, Visual artists.
Key Features of Boardflow
Easily share images
Unlimited Boards
Unlimited Storage
Unlimited Collaborators
Advanced User Management
Public Boards
Comments
All Future Features
Features included in All Plans
Advanced user management
Private boards, by default
Easily find images
Sort images and boards
One platform, multiple formats
One URL to share the board