ShortySMS
A text message to communicate and motivate with your top customers, clients, and leads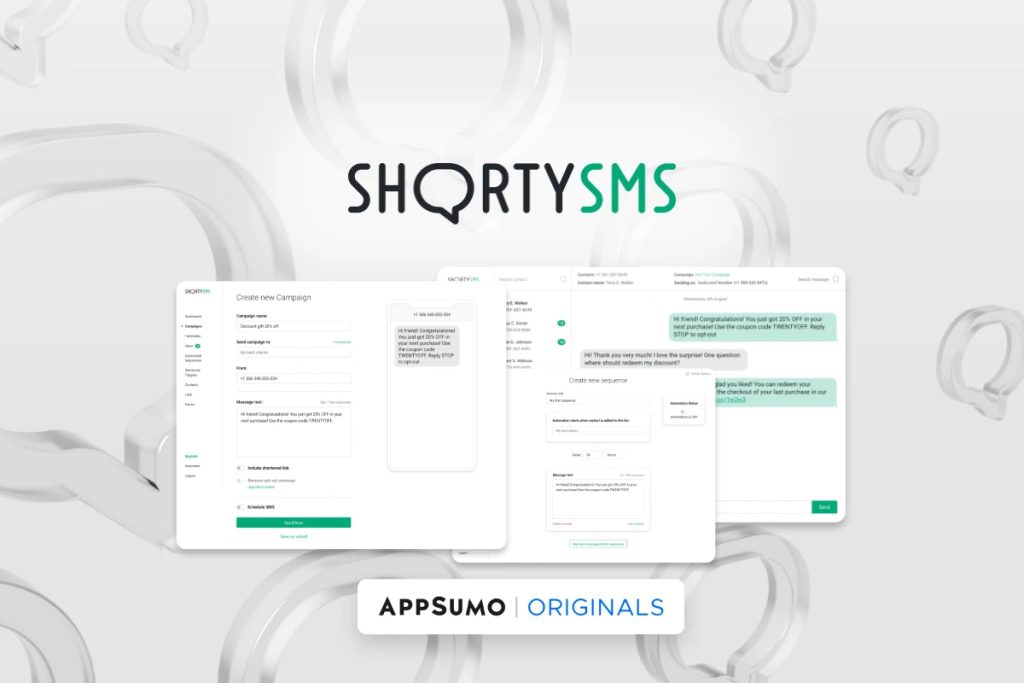 ShortySMS is a powerful communication tool that can help you engage and motivate your top customers, clients, and leads. This tool makes it easy to send mass texts, personalize messages, and track results.
With ShortySMS, you can send mass text messages to your customers and prospects without paying for each text. It also allows you to track the results of your text campaigns, so you can see people opening and clicking through your links.
It provides detailed statistics on the number of messages that have been opened and clicked, as well as the number of opt-ins and opt-outs. This information can be precious in helping you fine-tune your SMS marketing campaign and ensure it is as successful as possible.
In addition, It integrates with your existing email marketing tools so that you can add text messaging to your current marketing mix. With this, you can reach more people with your message and grow your brand more effectively.
ShortySMS offers a wide range of integrations, so you can connect this tool with the other software you use to run your business. So, it is a powerful tool that can help improve customer relationships and grow your business.
For a limited time, ShortySMS is offering a lifetime deal through Appsumo. With this deal, you'll access it's features, including bulk SMS sending or automation, and more. It also offers a free trial, so you can try the service before buying it.
Meet ShortySMS
TL;DR
It allows you to track the number of opt-outs and unsubscribes, so you can quickly adjust your strategy if necessary.
Alternatives to: SimpleTexting, TextMagic.
You can measure your SMS marketing by keeping track of the outcomes and statistics.
Best for: Content creators, Marketing agencies, Small businesses.
Key Features of ShortySMS
Import CSV Files
SMS Quota Unlimited
International SMS
Include Private Phone
Schedule SMS campaigns
Features included in All Plans
Create SMS sequences from shortcodes and custom triggers.
Built-in lead generation forms
SMS automation and more
API Access and Zapier Integration
Lifetime access to ShortySMS