Clodura.AI
You can use AI to access the world's largest B2B database, containing over 600 million verified B2B emails, 12 million direct dials, email campaign capabilities, and various other features.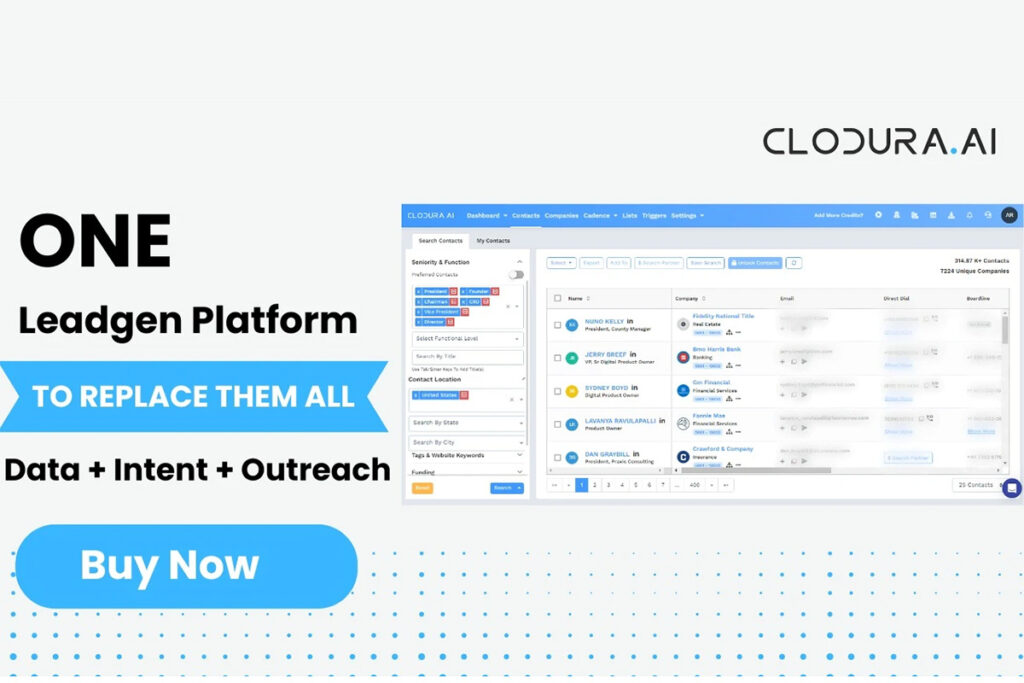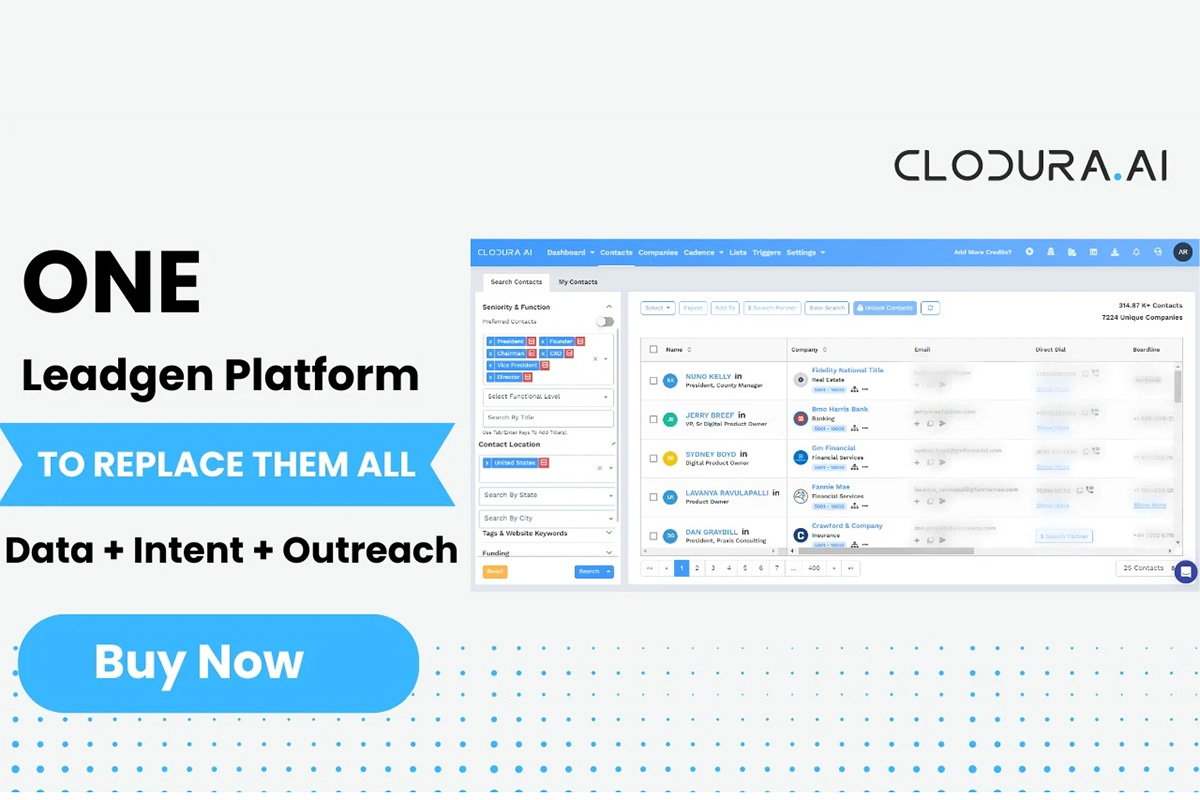 Clodura.AI is a lead generation platform that uses artificial intelligence to provide highly accurate leads that are sales-qualified. You may receive endless access to new B2B prospect data with more than 220 million connections and 18 million companies at your disposal.
Additionally, with access to over 120 million direct dial numbers, you can reach out to your prospects faster and more effectively. It offers automated sales rates and flexible selling intelligence actions that can help you accelerate revenue growth.
With Clodura.AI's Org Chart feature, sales teams can accurately identify and target key decision-makers within an organization. The feature can help sales and marketing teams create more focused and effective sales and marketing campaigns.
Furthermore, this platform provides a comprehensive calling feature that integrates with users' CRM and adds tasks and follow-ups. As a result, you can track leads and plan your next step with actionable insights effortlessly linked into Clodura's platform.
Plus, this tool provides 95% accuracy on emails and direct dials, with a frequently updated database. Users can connect to their leads effortlessly within minutes, which saves time and effort in reaching the appropriate contacts.
Finally, with Clodura.AI, you can access technographic information about companies, including installation base intelligence for over 15,000 technologies. The best part is, Appsumo offers a lifetime deal for this tool. You can acquire Clodura.ai now for just $49 and track your most promising prospects to build a strong sales pipeline.
Meet Clodura.AI
TL;DR
This lead-generation platform can replace any other tool you might need for your lead-generation process.
Alternatives to: Lusha, Outreach, ZoomInfo.
This sales intelligence platform, powered by AI, provides you with access to the world's largest B2B database.
Best for: Marketers, Recruiters, Sales managers.
Key Features of Clodura.AI
B2B Data list
Direct Dials
Technology Install Base Data
Actionable Sales Intelligence
Sales Cadence
Custom Research
Clodura integrations
Features included in All Plans
CSV – upload your own data for Cadence
Company reports with Technographics, Org Charts, Sales Intent and much more
Chrome extension to mine data from LinkedIn and company websites
12/5 email and chat support