Creaitor ai
A powerful Artificial Intelligence writing assistant designed to help you create engaging content without the hassle of laborious research and organizing.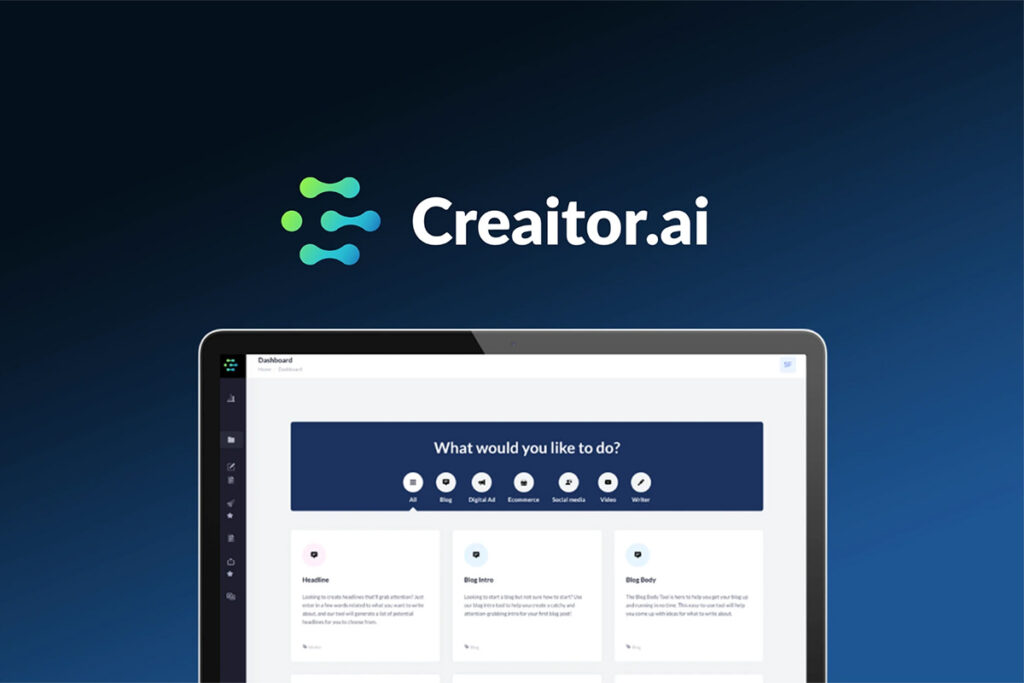 Creaitor.ai is revolutionizing content creation for all your marketing needs. Its powerful SERP Beater competitor analysis tool helps you optimize your content and climb the ranks of search engines.
Get started easily with this tool's over 70 pre-made templates. You can enter the name of your product and a short description, and Creaitor AI will take care of the rest for you. Writing ad copy has never been simpler. This AI tool allows you to generate various versions based on your inputs, plus it supports more than 25 languages, including Danish, French, and German.
This Ai tool can also translate the text so that no matter who your target audience is. This AI tool has it covered. In addition, you can create unlimited documents with this tool and tweak the writing style depending on genre or target audience. Creaitor.ai is a must-have tool for all marketers.
So, engaging your audience is essential to content marketing success. Content that is boring or irrelevant will never capture attention and won't help you achieve your business goals. With Creaitor AI, you can produce high-quality, engaging content with the help of a powerful AI writing assistant.
And right now, you can get access to Creaitor.ai through Appsumo for an short time. Don't miss this opportunity to take your content marketing to the next level.
Meet Creaitor.ai
TL;DR
Use AI to create effective marketing content for your website, social media accounts, and blog.
Alternatives to: Copy.ai, Jasper.
Use the SERP Beater to optimize content in accordance with natural language processing standards in order to achieve high search engine rankings
Best for: Bloggers, Copywriters, Marketers
Key Features Creaitor.ai
Stack up to 3 codes
GDPR compliant
Previous AppSumo customers will be grandfathered into the Code 1 feature limits.
Previous AppSumo customers who purchased Creaitor.ai can buy more codes to increase their feature limits.
Features included in All Plans
60+ AI assistants
Unlimited projects
Unlimited output storage
Unlimited translations
Open AI form
Translation form
Multilingual