Creasquare
You can quickly create, plan, and grow your social media content using an AI-driven platform.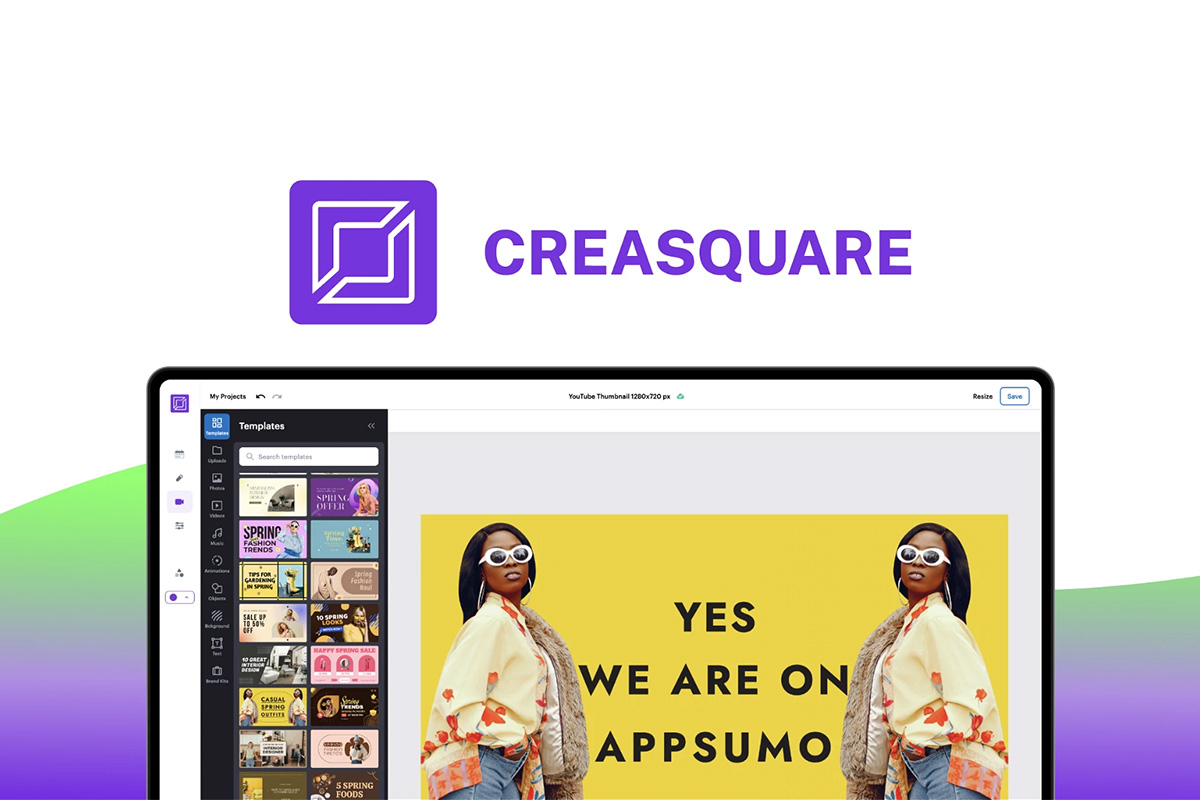 Creasquare is an AI-powered tool that simplifies the process of content creation and scheduling across all social media platforms. Its extensive library comprises design elements, fonts, colors, backgrounds, and layouts, allowing users to create stunning content. With access to more than 100,000 polished templates, you can modify them to match your brand's style.
Moreover, you can make quick edits such as resizing assets or removing image backgrounds with a single click. This AI writing tool uses GPT-3 technology and can generate product descriptions, hashtags and captions in more than 20 languages. Plus with its AI writer templates, you can generate TikTok video scripts, LinkedIn posts, and Google Ads for search engines.
Creasquare offers a social media scheduler that allows you to schedule and share posts automatically on any platform.You can optimize your content by using first-comment scheduling, thumbnails, mobile previews, and other features.
With the calendar tool, you get a bird's eye view of all your upcoming posts. It enables you to reschedule, delete, and organize content across multiple workspaces on a simple, color-coded calendar. It also considers different time zones to ensure that your posts go live at the ideal time for your target audience. As a result you don't need to be online 24/7 just to post at the perfect time.
In short, Creasquare helps you consistently create successful content by optimizing your social media posts across numerous platforms. This approach allows you to effortlessly capture the attention of your audience. To take your social media presence to the next level, get the lifetime deal on Appsumo at $39 now.
Meet Creasquare
TL;DR
Access millions of templates, illustrations, royalty-free assets, and music to create impressive videos and designs.
Alternatives to: Buffer, Canva, Jasper.
Utilize an AI writing tool to craft captivating captions and schedule your social media posts across multiple platforms.
Best for: Marketers, Social media managers, Solopreneurs.
Key Features of Creasquare
Creative Studio
AI content writer
Scheduling and Publishing
Content Calendar
Analytics
Features included in All Plans
Unlimited scheduling
Unlimited creative studio
Background removal
Automatic resize
Brand kits
Social media platforms: Facebook, Instagram, TikTok, LinkedIn, Youtube (all future integrations)
Instagram and LinkedIn carousels
Instagram reels
Visual layout of planned posts
CSV, PDF, and Excel exports
YouTube shorts
Custom report download
AI word writing tool