DijiBot
Increasing growth by automating everyday content development. This full automated solution is intended for webmasters who want to simplify their daily tasks.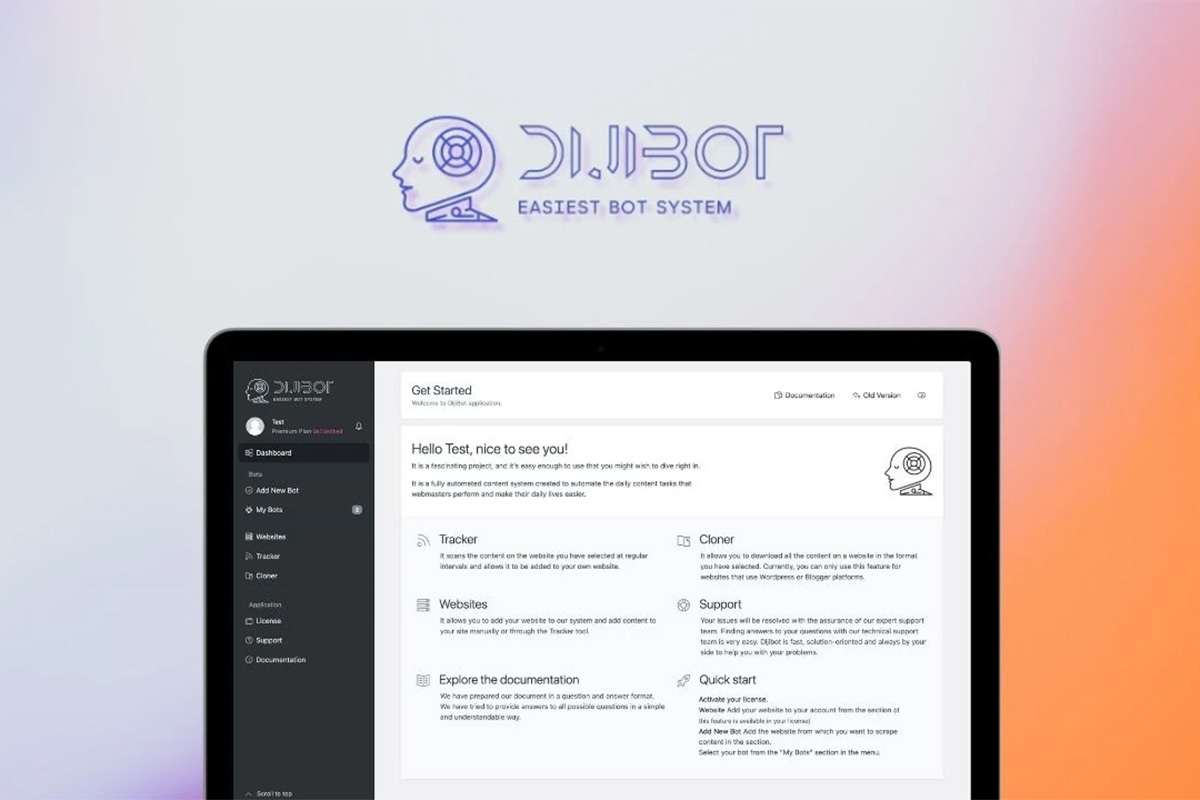 DijiBot is the ultimate website content extraction solution that excels in efficiently downloading website content by harnessing the power of the WordPress infrastructure. With this tool, you can effortlessly acquire the entire content of a website, tailored to your preferred file format.
Utilizing the WordPress infrastructure, DijiBot empowers you to seamlessly integrate the downloaded content into your own website. This is especially convenient when opting for the XML file format, allowing for swift and hassle-free content migration.
This tool is also equipped with intelligent notifications. If the entered URL doesn't align with the WordPress framework, a message will appear, prompting manual action: "Bots for this site demand manual action. Please reach out to us." This helps you stay informed and guides you on your next steps.
Moreover, it specializes in websites built upon the WordPress infrastructure. It's specifically engineered to cater to WordPress-based sites that ensure a seamless extraction process and optimal results.
Furthermore, upon completing the content extraction process, DijiBot promptly dispatches the resulting file to the email address you've provided. The extraction duration may vary based on the volume of content, but rest assured, this software prioritizes efficiency.
Don't miss out on the opportunity to revolutionize your content extraction process. Unlock the potential of DijiBot today and experience unparalleled ease and efficiency in gathering website content, priced at just $70 . Notably, Appsumo presents this tool with a lifetime access option.
Meet DijiBot
TL;DR
An advanced web crawler enabling you to retrieve site content by leveraging the WordPress infrastructure, generating it into a file format.
Alternatives to: WordPress
Obtain content in formats such as Json, Excel, and WordPress XML by downloading it
Best for: Authors, Bloggers, Developers.
Key Features of DijiBot
Automated content extraction
Versatile customization
Multiple output formats
Unlimited Cloning
Efficient Automation
Features included in All Plans
Tailor links according to your preferences
Personalize images within the content
Various output formats available, including WordPress XML, Json, Excel, and Word
Enjoy lifetime access
Benefit from an Unlimited Cloner feature
Access to an Unlimited Bot functionality
Ensure pristine HTML, links, and images with the added capability of find replace
Output formats encompass WordPress XML, Json, Excel, and Word