Scanlist
By using artificial intelligence, extract business contacts, construct personalized cold letters, and develop unique marketing material.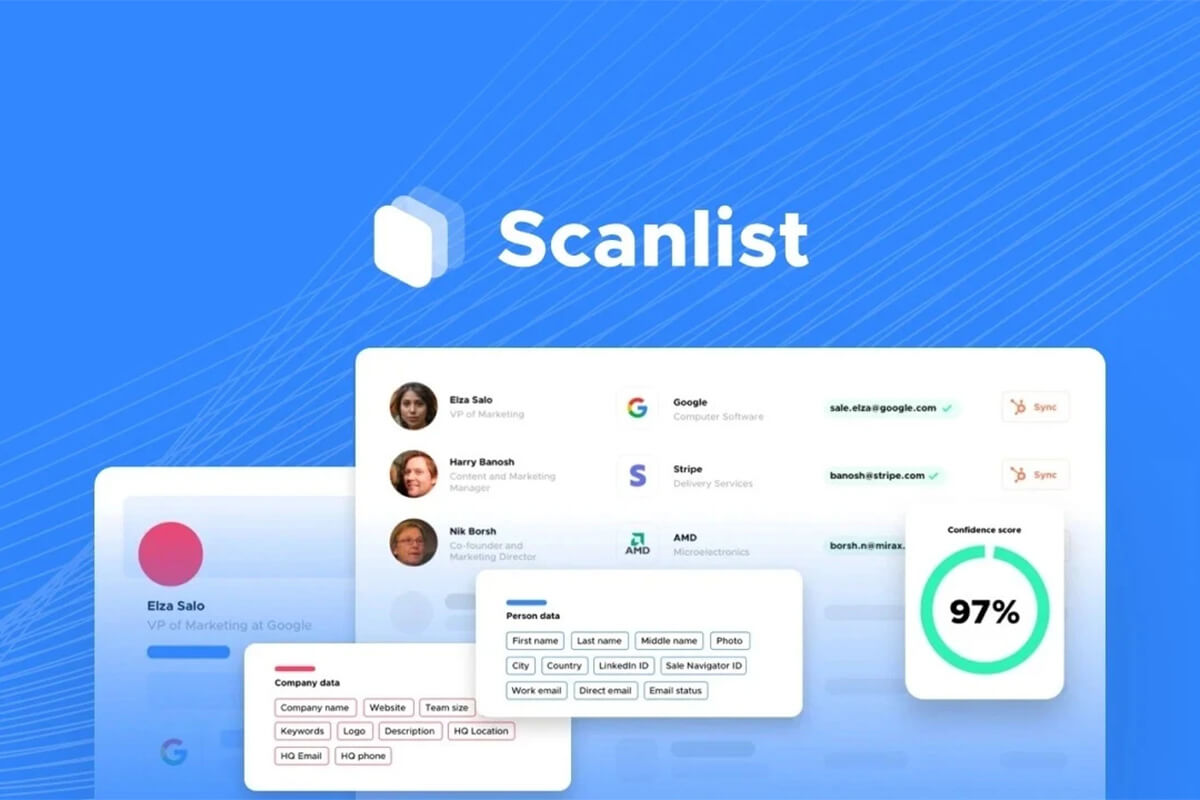 Scanlist is the ultimate marketing content generation tool, which provides a comprehensive range of tools meant to improve your outreach efforts. It provides an extensive array of copy types, ranging from captivating cold email templates to attention-grabbing social media ad texts and persuasive landing page call-to-action blocks.
With Scanlist's user-friendly process, you can generate personalized marketing texts in just a few simple steps. Choose a template that resonates with your campaign, answer a handful of straightforward questions about your goals and products. Then watch as Scanlist crafts a polished marketing script that's ready for immediate use.
This tool also seamlessly integrates lead generation into your workflow, making the process smoother than ever. Simply initiate a search and let Scanlist take it from there. Even without a Sales Navigator subscription, it gathers and saves the results directly to your dashboard, streamlining your lead generation efforts.
Moreover, Scanlist amplifies cold email campaign effectiveness with the Email Analyzer tool. Instantly test your cold email templates for both deliverability and readability. It doesn't stop at assessment. It provides valuable suggestions to enhance your email's performance, ensuring you're well-prepared to hit "send."
It represents an AI Asistent that merges LinkedIn contact scraping functions with AI writing capabilities, catering to the comprehensive marketing requirements of a contemporary sales team, encompassing both outbound and inbound strategies.
Furthermore, this tool allows you to effortlessly extract contacts from LinkedIn people searches, Sales Navigator explorations, and even Sales Navigator lists. Each contact comes with an impressive array of data points, including business and personal emails, with the added benefit of free email verification.
Plus, Scanlist streamlines the final stages of your campaign. Export your contact lists, along with scraped data and customized message segments, with just a few clicks. Your outreach efforts are now primed for action.
For a boost in your marketing effectiveness and a stronger reach in sales, Scanlist stands as a vital asset. Appsumo offers a lifetime deal for this tool. Elevate the impact of your campaigns by securing access to this indispensable tool for just $49. Don't wait – heighten your campaigns and gain entry to Scanlist today.
Meet Scanlist
TL;DR
Elevate your lead generation and contact extraction procedures to unprecedented levels using Scanlist.
Experience tranquility, assuring you possess the latest, meticulously verified, and current contact information.
Best for: Marketing agencies, Recruiters, Sales managers..
Key Features of Scanlist
Profile scanning.
AI marketing assistant.
Hyper personalized messages at scale.
Features included in All Plans
Export contacts from profiles through LinkedIn search, SN search, and SN lists.
Free email verification service.
Create lead lists.
Generate personalized sales messages using AI (Cold Email, Connection Message or Ice-breaker).
Credits are only spent when an email is found.