Divjoy
A platform that provides you with everything you need to get started on your next React project, including a landing page, authentication, database, payments, and more.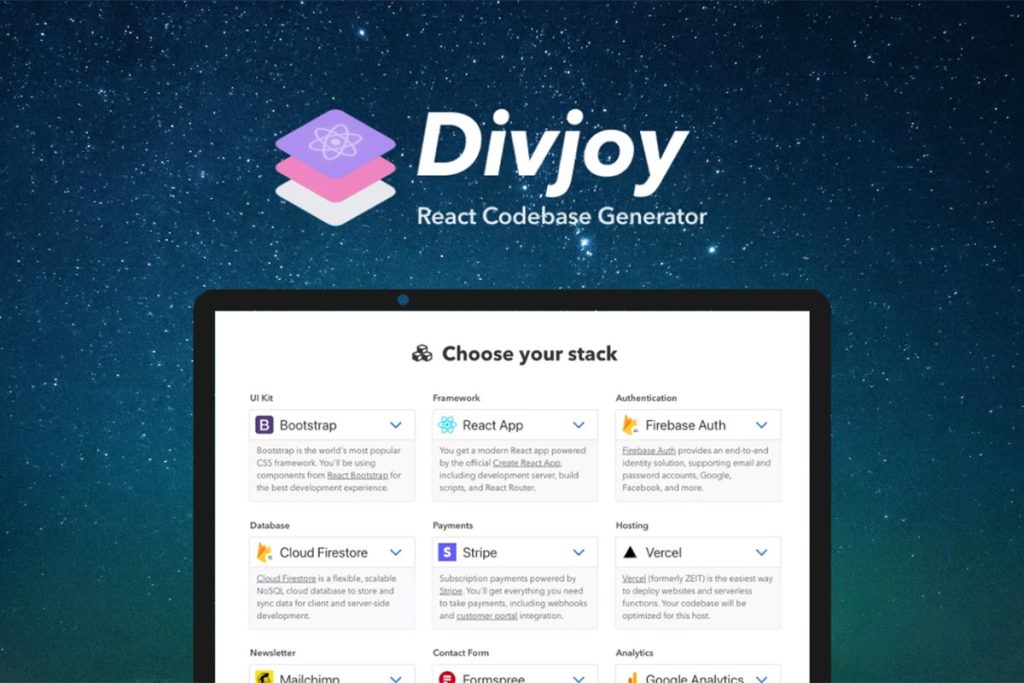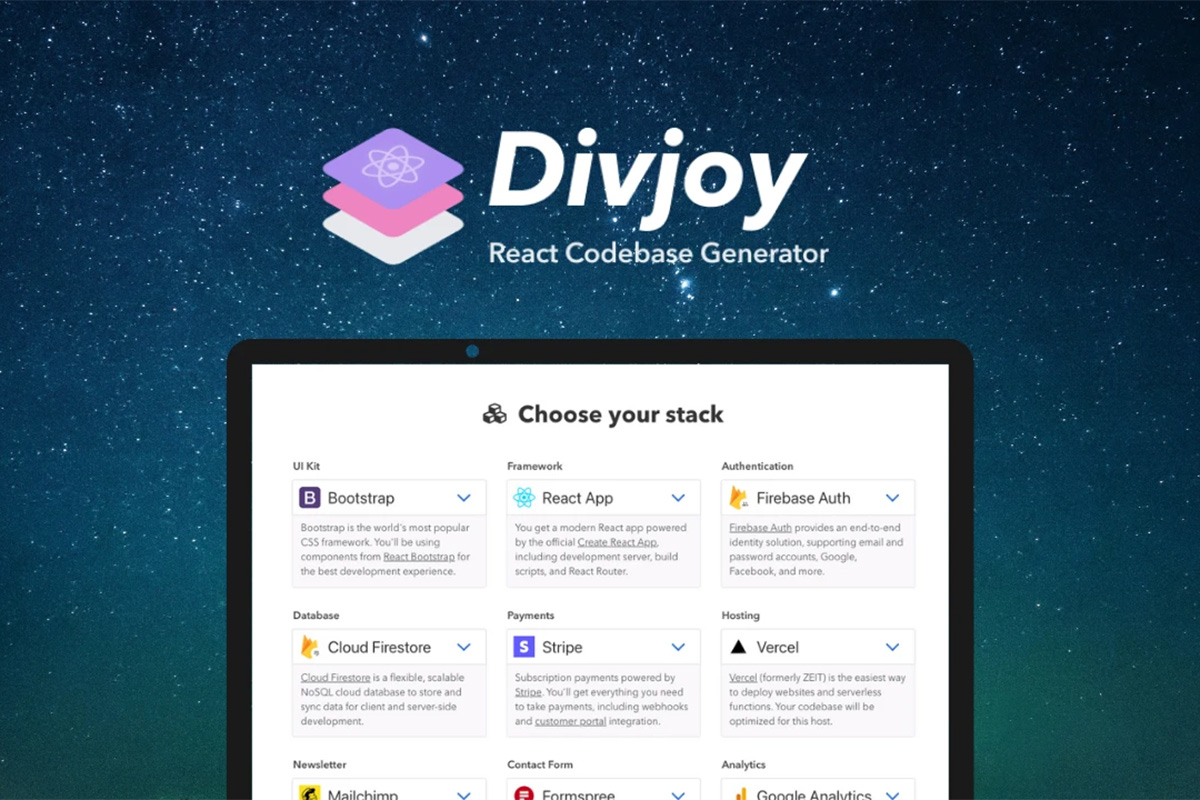 Divjoy is a React codebase & UI generator tool that gives you everything you need for your next project. Divjoy offers many features, including authentication, data fetching, payments, billing management, marketing pages, and forms.
This tool helps you save time by providing a pre-built front that you can use as the foundation for your next app. Divjoy also includes an extensive library of UI components that make creating beautiful and user-friendly interfaces easy.
With this tool, you can create new pages, tweak styles, and add new features without writing a single line of code. The Divjoy platform provides everything you need to start, including a no-code editor that makes it easy to customize your app.
It's simple to use and understand. And it exports a clean codebase that you can continue to build on. Divjoy is also great for creating UI. You can select everything you need in your project, then customize it in a drag-and-drop editor.
In addition, it offers support for both standard and custom React components, making it easy to create a unique experience for your users. So whether you're looking for a simple way to get started with React or an all-in-one solution for your next big project, Divjoy has everything you need.
Divjoy is currently offering a lifetime deal through Appsumo. For a one-time purchase of just $129, you can get all its features for a limited time. It is the best way to create beautifully, responsive React code faster than ever. So don't wait. Take advantage of this incredible offer now!
Meet Divjoy
TL;DR
You can quickly create fully functioning React apps without necessary build configuration or tooling.
Alternatives to: Gatsby, WeWeb.io, and MD Bootstrap.
It provides a great set of UI components perfect for your next project.
Best for: Developers, Solopreneurs, Web design agencies.
Key Features of Divjoy
Pre-built SaaS templates
Unlimited projects
Built-in no-code editor
SaaS platform
High-quality react code
High Compatibility
Features included in All Plans
Generates a functioning SaaS app
Saving a month of development time
A supportive community of builders
Scalability and integration
Frequent releases/updates
React codebase & UI generator