Hippo Video
A simple yet powerful sales engagement platform enables the creation of personalized B2B videos.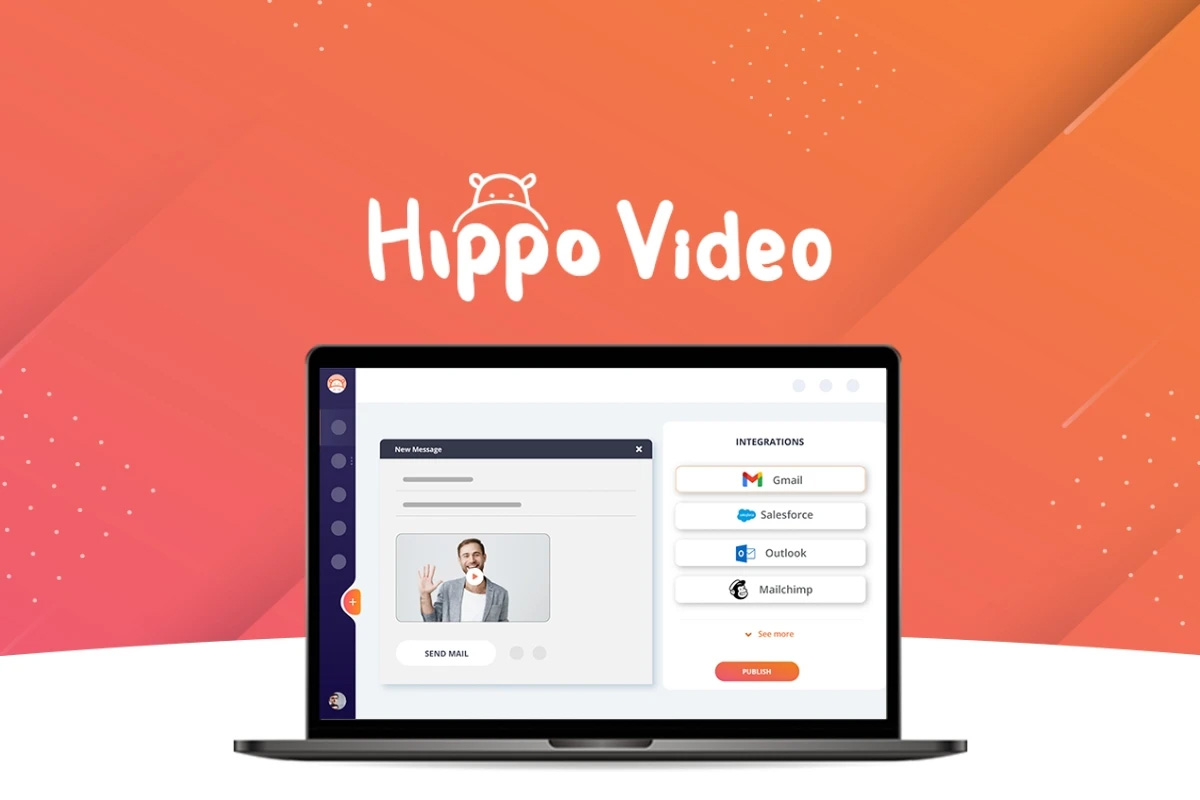 Hippo Video is an innovative video communications platform that helps businesses connect and engage with their audiences in more effective and personalized ways. Through this, businesses can create, share, and track interactive videos at scale across the customer journey.
Its personalized videos are designed to make video communication more accessible and delightful while also providing businesses with valuable insights into customer engagement. With this, businesses can create custom video experiences that will help them build stronger relationships with their customers.
The Video platform makes it easy for users to create high-quality videos that can be used to engage potential customers and drive conversions. In addition, this provides users with tools to track the performance of their videos and measure the impact of their video campaigns.
It allows sales reps to send hyper-personalized video emails to potential clients. The videos are highly personalized and include the sales rep's name, company name, and contact information. The videos are also short and can be played on any device.
In addition, Hippo Video offers a wide range of features that makes it easy for users to share their videos with others. These features include the ability to share videos on social media, embed videos on websites, and email videos to prospects.
Hippo Video offers a lifetime deal through Appsumo for a one-time purchase of just $59. In addition, it provides a wide range of features, including creating custom videos, editing existing videos, adding captions and subtitles, and much more. So don't wait; take advantage of this incredible offer now!
Meet Hippo Video
TL;DR
It provides webcam, audio, and screen recording options through a web launcher and extension for Google Chrome.
Alternatives to: Loom, Vidyard, Vimeo
This offers an editor with trimming, cropping, rotating, and adding subtitles or captions options and the ability to record videos in HD.
Best for: Customer Testimonials, Explainer Videos, Training Content, and Sales Managers.
Hippo Video Key Features
Hosting
Video Creation
Browser Extension
Screen Recording
Agent Management
Alerts/Notifications
Behavioral Targeting
Brand Overlay
Bulk Uploading
Campaign Management
Features included in All Plans
APIs & Integrations
Unlimited Video Storage
Mobile Application
Live Video Streaming
Video Player Customization
Access Controls/Permissions
Campaign Segmentation
Integrated Workflows
Repeatability and Reportability
Campaign Performance Tracking