Drawtify
A web-based graphics editing platform for creating vector graphics and images designed to create stunning templates and elements.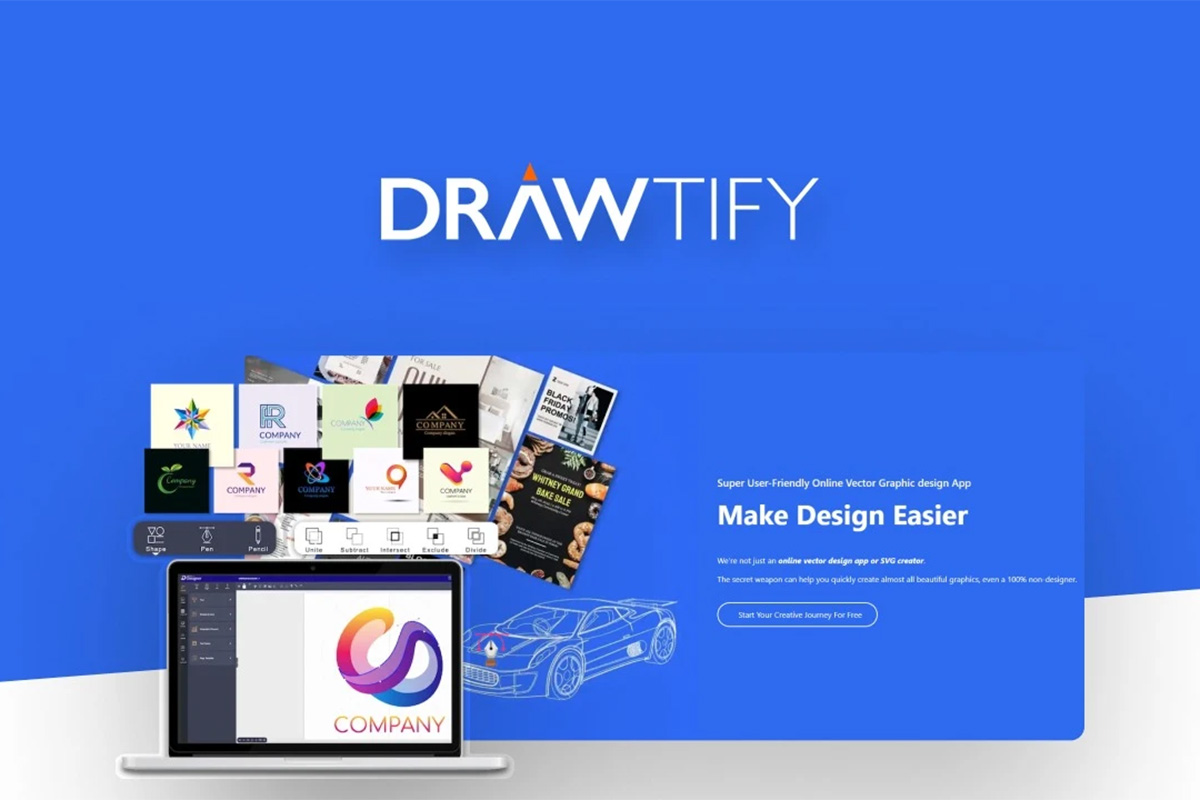 Drawtify is a user-friendly online illustrator and vector graphics editor. This platform can enable anyone to create professional-looking designs in just a few minutes. Also, it offers powerful drawing tools for designers and a wide variety of beautiful templates and design elements for non-designers.
Additionally, this vector design software is packed with features. It includes an SVG editor, infographic maker, flyer maker, poster maker, YouTube banner maker, animated logo maker, business card maker, and vector logo maker, all available for free.
With Drawtify, you have access to a wealth of built-in design resources, such as high-quality editable design templates, elements like art texts, icons, shapes, and infographic elements, as well as plug-ins like barcodes, charts, diagrams, and maps. Plus there are more than 100 million HD pictures available.
Overall, using this platform you can become a skilled graphic designer, illustrator, animator, and publisher all at once. Drawtify is now available on the Appsumo platform with a lifetime deals. With a one-time purchase of just $79.90, you can gain access to a wide variety of design options.
TL;DR
Meet Drawtify
TL;DR
Users can create professional designs quickly and easily using Drawtify.
Alternatives to: Canva, Visme, Adobe Illustrator.
It offers a wide range of design options for free, including templates and elements like SVG graphics, vector logos, and infographics.
Best for: Freelancers, Content creators, Graphic designers.
Key Features of Drawtify
Powerful Vector Online Drawing Tools
Intuitive Motion Graphics Editor
Powerful Photo Editor
Excellent Layout Function
Advanced Typography Tools
Features included in All Plans
100% Vector Editor
1000+ design element templates
20K+ icons and shapes
Built-in multiple table editing tools
Built-in barcode generator
Fast & Precise Photo Edit
Incredible Special Effects
Artistic Typography & Layout
Intuitive Animation Tools
Unlimited Layer List