EmailBadge – Plus exclusive
Create straightforward, elegant, and helpful email signatures in about two minutes.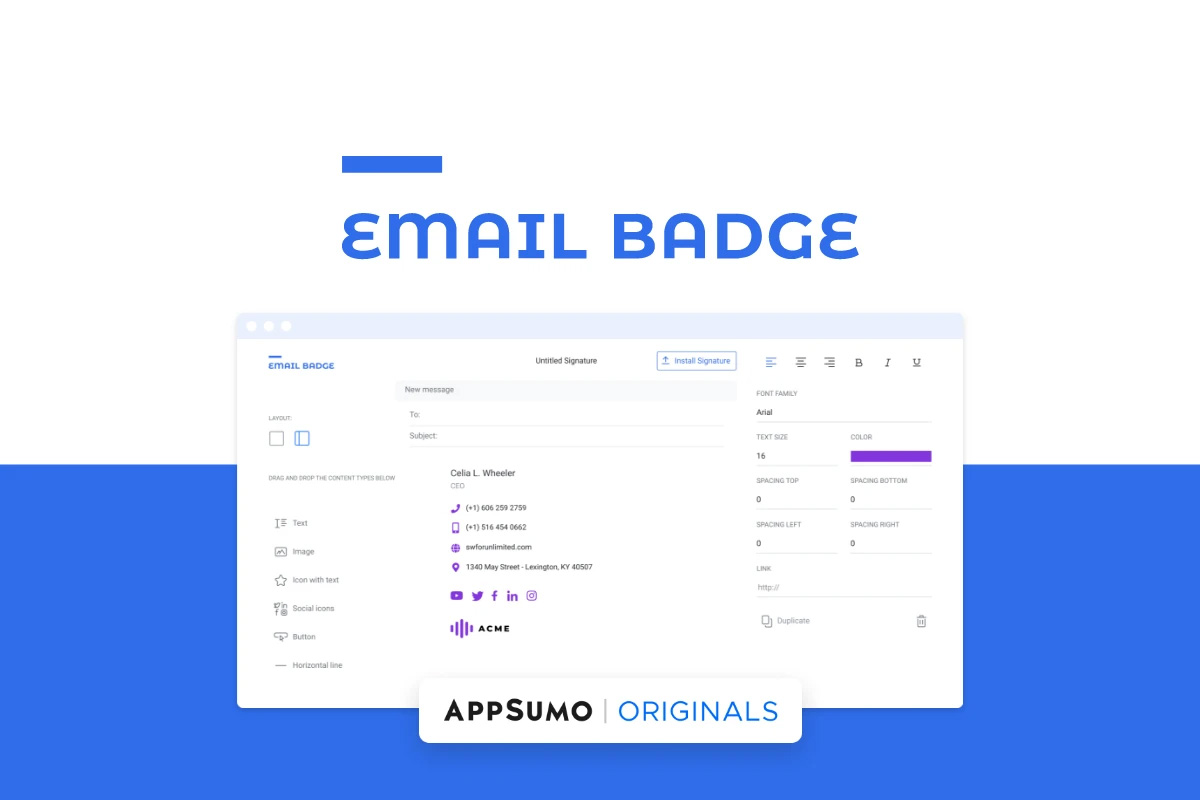 The EmailBadge is a powerful email solution that enables you to create an engaging email signature in minutes, with content types that are easy for any user. This is more convenient than ever before.
Email signatures are often overlooked as a simple form of marketing. But with this tool, you can easily create an email signature that will help drive clicks to your best content. With just a few minutes of drag-and-drop creation and professionally-designed templates, you can turn your email signature into a marketing powerhouse.
Showcase your most important contact information and let it help you turn every email into a potential marketing opportunity.
It is the best way to make sure your email signature works in all types of inboxes, even AOL. EmailBadge signatures are built for popular email services like Gmail, G Suite, iOS Mail, and Office 365.
With one-click integrations, this tool is super simple to incorporate into your ecosystem. Additionally, it enables quick creation and storage of several signatures.
Meet EmailBadge – Plus exclusive
TL;DR
Boost traffic to your finest content
Alternatives to: Exclaimer
Use professionally made templates to accelerate the process.
Built for well-known email providers like Gmail, G Suite, iOS Mail, and Office 365.
Key Features of EmailBadge
10+ templates
Drag and drop builder
Compatible with all email clients
one-click integrations
Responsive
Features included in All Plans
3 signatures
Reduced branding
Full analytics