Flat Icons – 27,900+ icons
More than 27,900 icons that can use in designs, web projects, and software applications.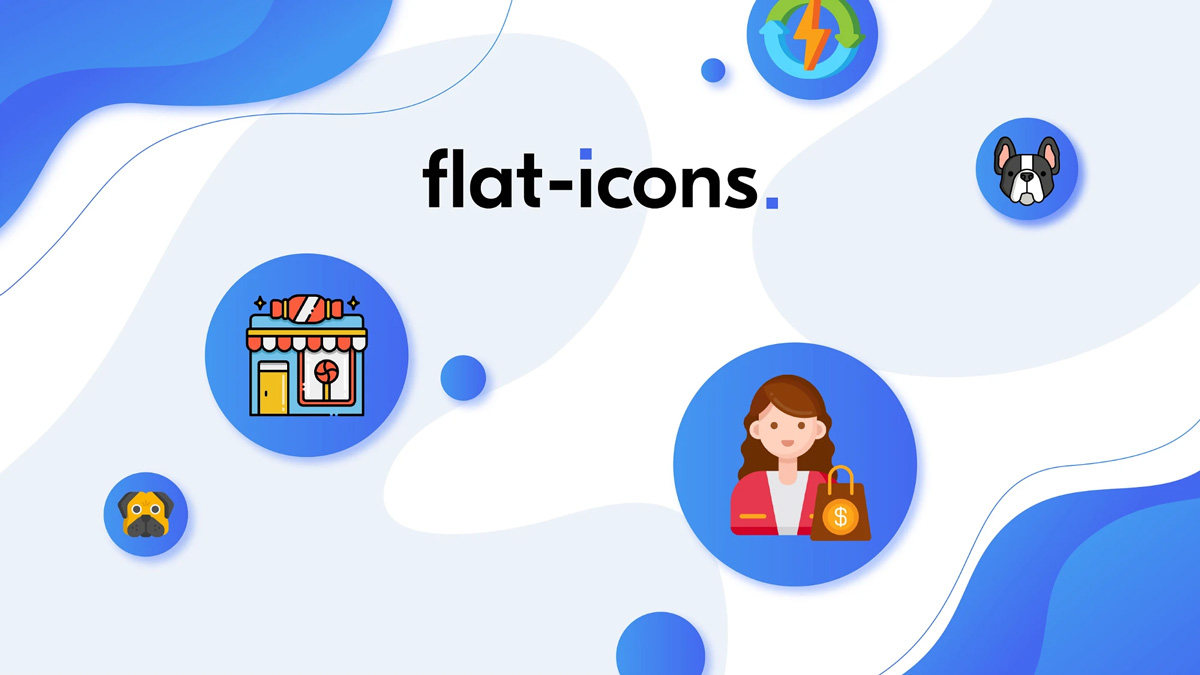 Flat Icons is the largest database of free vector icons. Flat Icons are easy to edit and use in web and graphic design projects. The icons are downloaded in SVG, PNG, EPS, and PSD formats and as icon fonts.
The Flat Icons makes it easy to find and use icons on your website or in your app, and the icons are available in multiple sizes and formats. It is also the only icon library that offers free lifetime updates, so you can always stay up-to-date with the latest icons.
Flat Icons are vector icons that can be easily customized to fit any design need. They are available in a wide range of styles, from line icons to complex illustrations. It also offer a wide variety of freebies, including animations and emoji makers.
In addition, Flat Icons provides an extensive library of icons to choose from, making it easy to find the perfect icon for any project. It is the perfect resource for designers looking for high-quality, customizable icons. Flat icons has everything you need to create professional-grade designs with a variety of styles and freebies available.
Plus, Flat Icons provides software plugins for popular design programs like Sketch and Figma, so you can easily integrate the icons into your workflow.
These are popular choices for web and graphic design. They are simple yet stylish and can be easily customized to fit the needs of any project. Flat icons are also easy to scale and resize, making them versatile and adaptable.
Flat Icons is one of the leading providers of high-quality icons, and they're currently offering a Lifetime Deal through Appsumo. This is an incredible deal, and it's not one you will want to miss. For just $49, you can access Flat Icons' entire library of icons. So get the Lifetime Deal today.
Meet Flat Icons
TL;DR
The icons are available in various formats, including SVG, PNG, and EPS, and they can be scaled to any size without losing quality.
Alternatives to: Shutterstock, Vecteezy, Flickr, PixaBay.
You can use FlatIcons in any design software, including Photoshop, Sketch, and Figma.
Best for: Graphic designers, Marketing agencies, Web design agencies.
Key Features:
Releasing new logos assets
Filter improvements
Edit gradients
Instant Access
23 styles and 5 formats
Features included in All Plans
Auto-detect language in search
Drag and drop any icons
Search through them all instantly
Click any icon to add a design
unlimited customization potential
Uicons filters and CDN to import