KingSumo
KingSumo helps you grow your audience with viral giveaways.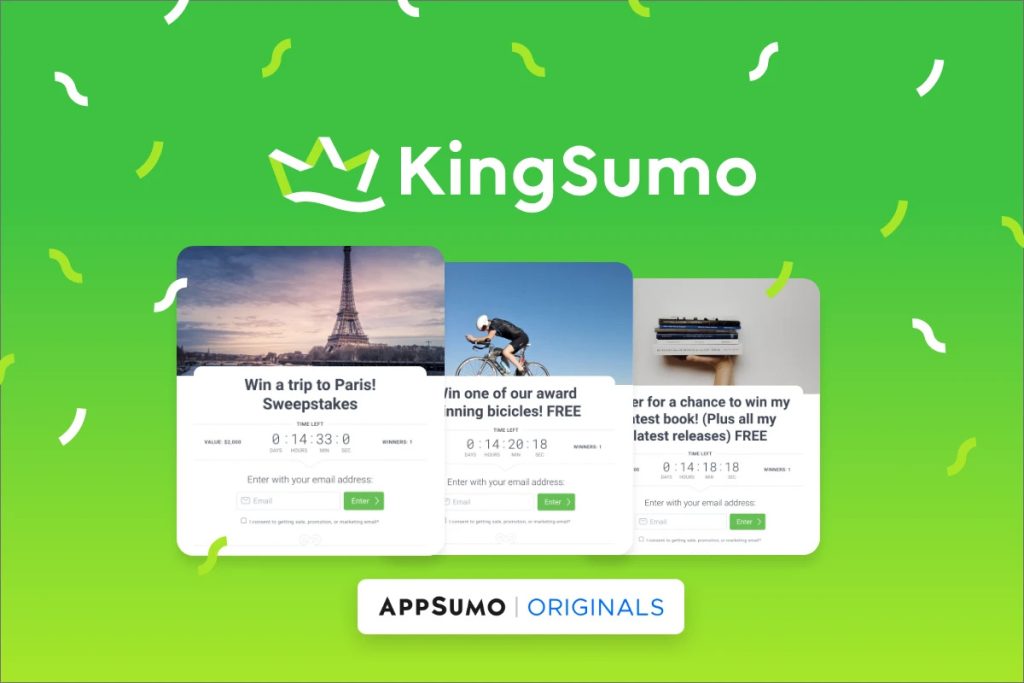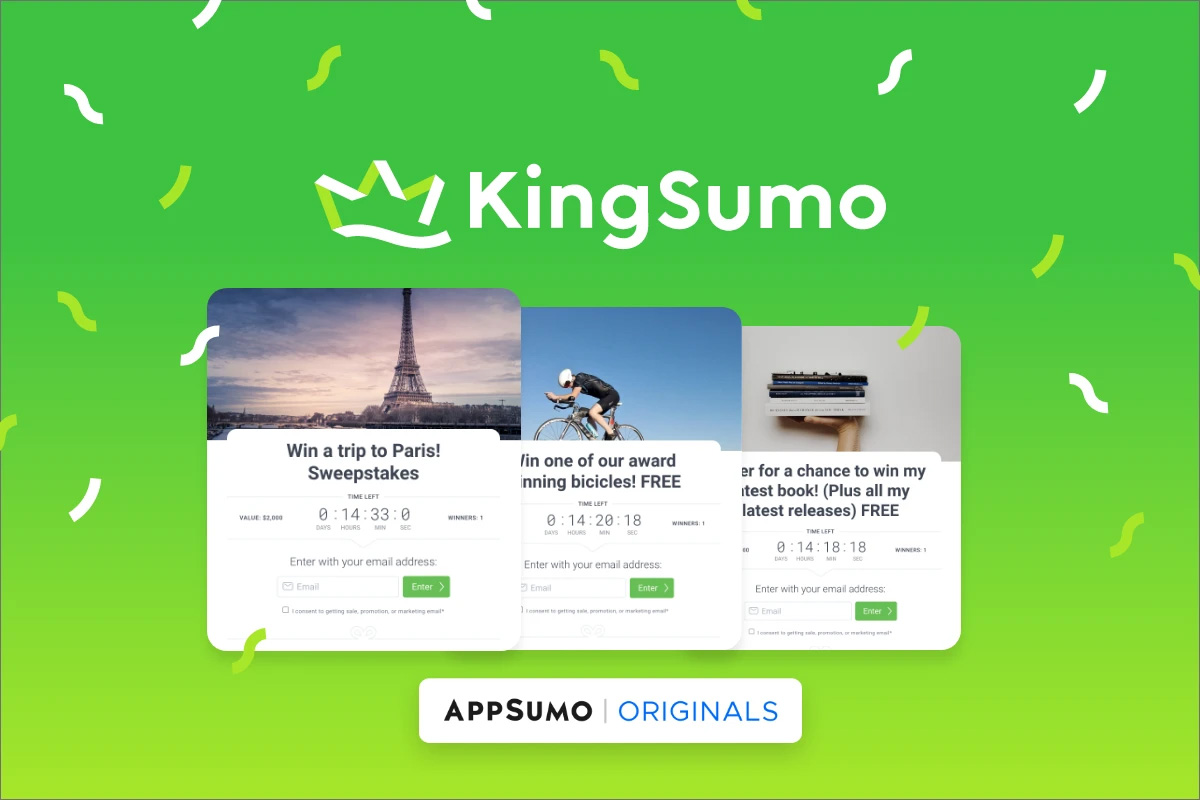 KingSumo makes it easy to run viral giveaways that help you grow your audience while reducing marketing costs. This tool creates and manages unlimited viral giveaways, giving you all the tools you need to make sure your giveaway is a success.
This powerful tool promotes your giveaway and drives traffic to your website. With KingSumo, it's easy to run a successful email marketing campaign that grows your list and increases engagement and brand awareness.
It provides detailed tracking statistics to see how your giveaway is performing. You can also use it's robust tracking and reporting tools to track your progress and see how your giveaways are performing.
Additionally, this tool makes it easy to manage multiple giveaways at once and even provides a way to automate your giveaways so you can focus on other areas of your business. With KingSumo, you can easily create beautiful giveaway pages optimized for conversions.
This tool lets you create customizable giveaways that are GDPR compliant and attract a wider audience with support for over 20 languages. You can also create custom activities for leads and new entrants, such as sharing the giveaway with their contacts for bonus entries.
With KingSumo, you get access to detailed analytics on conversion rates, entrants' contact information, and where traffic is coming from. Plus, you can use the API to share lead information across all your favorite tools. Additionally, KingSumo creates powerful giveaway that can easily get results.
This tool is offering a lifetime deal through Appsumo. This incredible deal will save you money in the long run. And best of all, it's available for just $49 through Appsumo. If you're serious about creating your online presence, KingSumo is an essential tool. So don't hesitate – head to Appsumo and grab the deal while it lasts.
Meet KingSumo
TL;DR
You can make and launch unlimited viral giveaways in minutes, making it the perfect solution for any business looking to increase engagement and drive traffic.
Alternatives to: Gleam.io, UpViral, Tremendous, Outgrow.
KingSumo makes it easy to share data with third parties, so you can be sure that your giveaway complies with GDPR.
Best for: E-commerce, Marketers, Small businesses.
Key Features of Kingsumo:
Giveaway scheduling
Social Promotions
Awards Management
Quick to set up
Bonus Entries
No Monthly Fees
Grow your audience
Automatic reminders
Features included in All Plans
Create unlimited giveaways
Set any CTA
Giveaway whatever you like
Generate a record of the emails you receive
Optimized by MIT Engineers
Easy-to-Use Software to Create Giveaways
Email List Building Option