FlipBooklets
Create stunning PDF flipbooks in seconds by uploading and publishing PDFs.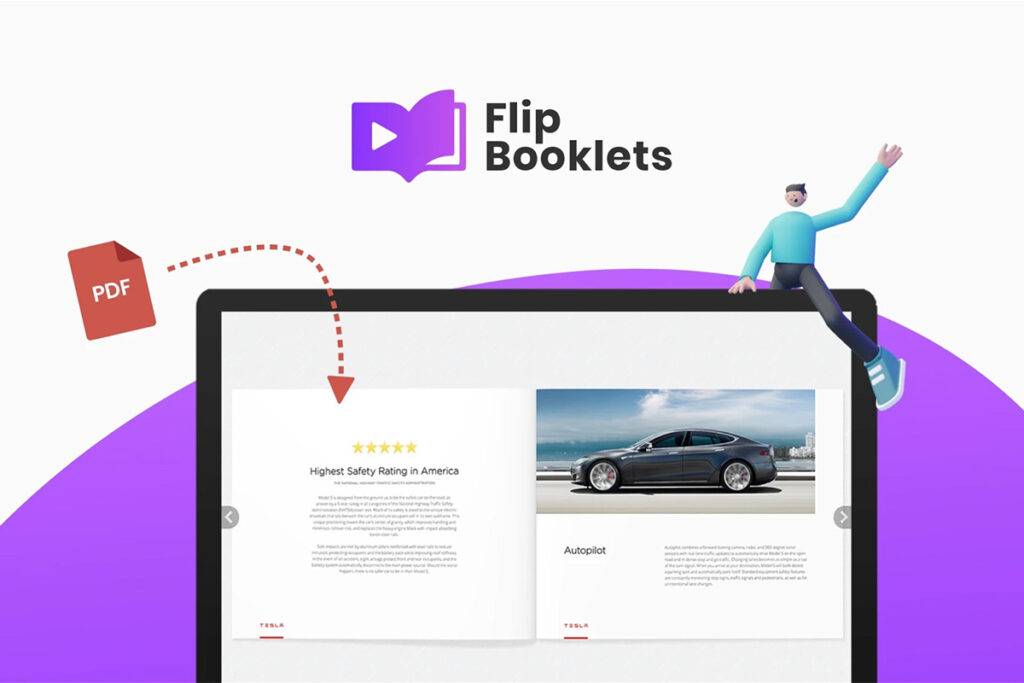 FlipBooklets is a tool that can quickly convert your PDFs into interactive PDF Flip Books with advanced features such as spam filter avoidance and analytics. This tool also allows you to store all your PDFs in one convenient location with an intuitive interface.
In addition, you can easily edit and update your Flip Book as needed or create a new one without any hassle. By filling out a simple form and uploading your PDF, you can create your wonderful PDF Flip Book in seconds.
Regarding keeping the confidentiality of sensitive information, you can mark your PDF Flip Books as "private" and password protect them. You can also copy the URL and share it with clients without worrying about spam filters blocking attached PDFs.
By utilizing it, you can gain valuable insights from analytics, such as the number of views, devices used, and viewing times. From these insights, you can measure the effectiveness of your PDF Flip Books and make informed decisions accordingly.
Furthermore, FlipBooklets is suitable for any industry or business type, offering a range of features such as autoplay, zoom, page list view, and live text search. These features enhance the user's viewing experience and enable them to download and bookmark the PDF as well.
Appsumo is currently offering an excellent deal on FlipBooklets and offering a lifetime subscription for just $49. By registering for lifetime access to FlipBooklets, you can start quickly and beautifully generating PDF Flip Books. Don't waste your time, and just grab the incredible opportunity for a lifetime subscription via Appsumo.
Meet FlipBooklets
TL;DR
Convert your PDFs into interactive PDF Flip Books in seconds.
Alternatives to: FlippingBook, RELAYTO, Marq, Flipsnack.
Beat spam filters and access comprehensive analytics on your messages.
Best for: Marketers, Small businesses, Solopreneurs.
Key Features of FlipBooklets
Responsive
Quick to create
Hyperlink friendly
Fast
Zoom
Download PDF
Search
Analytics
Multi-language
Single or spread view
Custom background
Custom colors
Features included in All Plans
Embed on your website
Full-screen embed on your website
Single or spread view
Private books
Disable PDF Download
Autoplay books
Search book contents
Analytics
Disable Toolbar
Right to Left View
Disable Sound