ContentGroove
Utilize this AI-powered video editing tool to produce video segments ranging from 30 to 45 seconds in length for your social media platforms.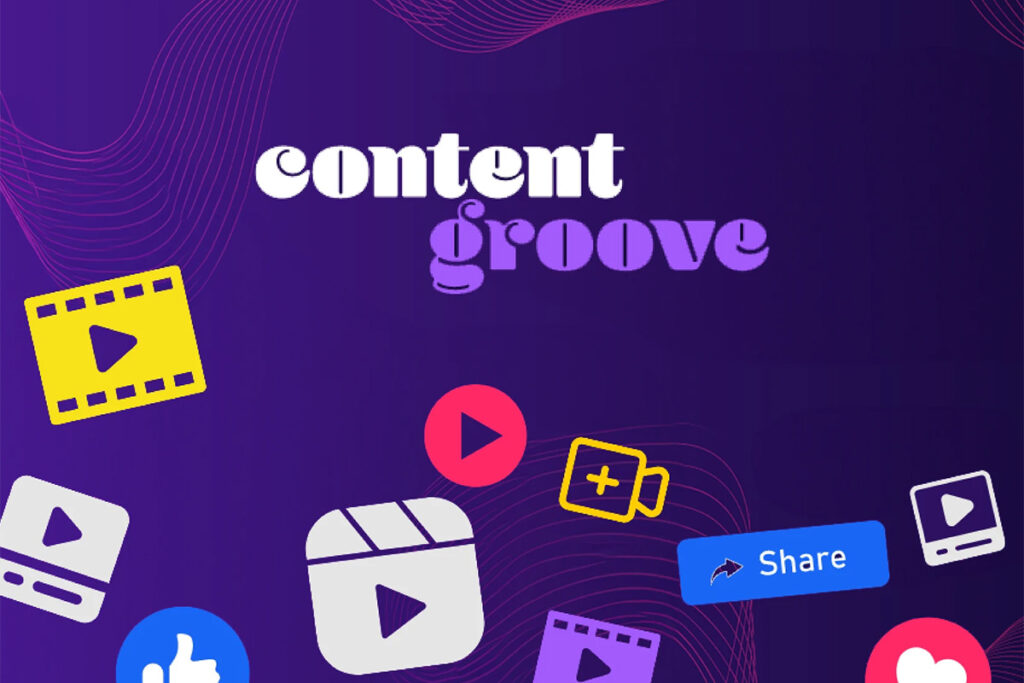 ContentGroove is an innovative AI-powered platform that transforms the way individuals and organizations manage and repurpose video content for social media. It streamlines the process of creating video clips from long-form content.

ContentGroove's powerful AI can automatically create, trim, caption, and share short-form clips on your socials. Additionally, it has the capability to identify and extract the most captivating 30 to 45-second segments from lengthy videos, ensuring that they consistently deliver attention-grabbing content.
This platform also offers the convenience of automatically transcribing videos in over 100 languages, eliminating the need for manual transcription work. It is especially beneficial for content creators with diverse and international audiences.
Moreover, the platform's drag-and-drop editor empowers users to fine-tune transcript endpoints and save specific segments for future use. This flexibility allows for easy customization and ensures that the final content aligns perfectly with the creator's vision. Its AI algorithms and large language models play a pivotal role in identifying the key elements within videos with remarkable accuracy.
Furthermore, ContentGroove's unique strength is its commitment to optimizing video content for various social media platforms. It automatically crops clips to fit the ideal aspect ratio for each platform, saving users the hassle of manual adjustments. In addition, managing captions is also made effortless on this platform, which enhances the accessibility and branding of content.
Plus ContentGroove offers multiple download options, including video-only, video with captions, SRT files, and WebVTT files. This versatility allows users to tailor their content distribution strategy to meet their specific needs. By automating the labor-intensive aspects of content creation, this platform enables users to focus on strategic planning and audience engagement.
Regardless of whether you're a content creator, marketer, or business owner, ContentGroove provides a complete solution for efficiently promoting long-form videos in the digital realm. You can access this incredible deal on Appsumo for just $49, securing a lifetime subscription. Don't miss out – grab it today and unleash the true potential of your video content.
Meet ContentGroove
TL;DR
Leverage AI technology to precisely transcribe your clips and seamlessly translate them into more than 100 languages.
Alternatives to: Adobe Premiere, Descript, iMovie.
Create and add captions to short video clips, ranging from 30 to 45 seconds in duration, by utilizing your extensive video content for your social media platforms.
Best for: Content creators, Marketers, Social media marketers.
Key Features of ContentGroove
Unlimited team members
Video Capture
Text Overlay
Brand Overlay
Social SharingCollaboration
Download transcription as SRT or text
Upload high-resolution videos
Team sharing
Features included in All Plans
Easily import files from your local storage or directly from your YouTube and Vimeo channels.
Utilize transcription services and advanced keyword analysis.
Harness the power of automatic AI-driven video clip creation.
Benefit from AI-generated clip titles for your videos.
Precisely trim your video clips to the desired length.
Detect and edit sentences seamlessly within your content.
Efficiently manage captions with editing, formatting, and burn-in options.
Stay informed with email and Slack notifications.
Embed your video content with a versatile video player.
Customize video cropping to various aspect ratios, including 9:16, 1:1, 4:3, and 3:4.
Share your SEO-optimized video clips with ease through dedicated landing pages.
Enjoy comprehensive video hosting capabilities.
Seamlessly publish your content to TikTok.
Access over 100 transcription languages, with ongoing support for future languages.
Experience full iOS and Android compatibility.
Unlock API access for large-scale integration and usage.